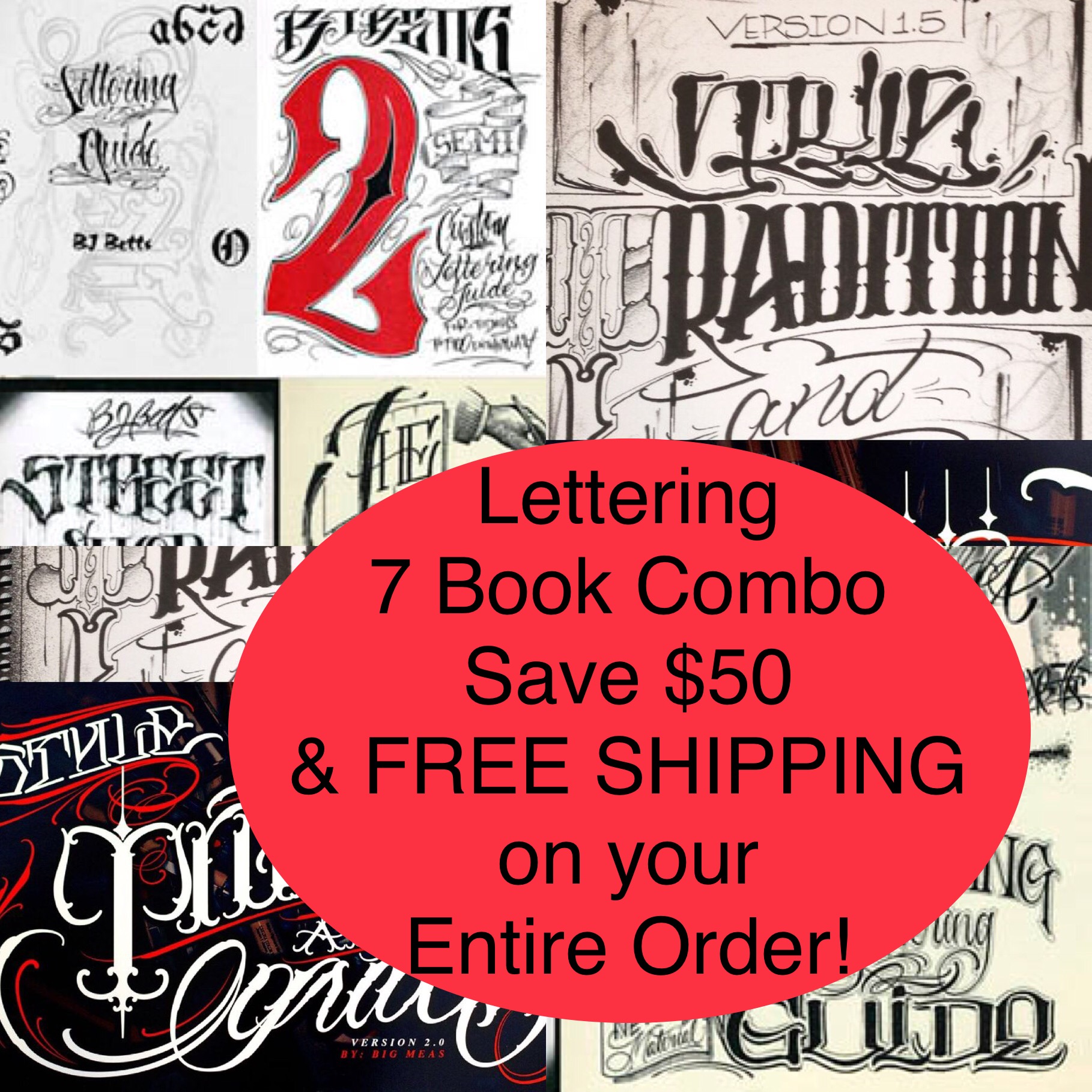 This Week Only (October 16 - October 22)
Save $50 when you order the
Lettering 7 Book Combo for one Great price!
Includes the BJ Betts Combo & the Big Meas Combo
Click HERE for all the information!
Order this Combo and get FREE SHIPPING!!
(FREE SHIPPING to US orders only. Shipping to Canada is $30.00 and anywhere else is $45.00.
Order more items and get the shipping special on your WHOLE order!!
Any additional shipping charges will be refunded when order is filled)