Click to join Guy Aitchison's Tattoo Education Mailing List!
11/30/13

As long as I've been tattooing I've struggled to get good photos of my work. In some cases it takes a few attempts in different lighting conditions just to get something halfway decent, and once the client walks out the door you never know when you'll get another chance to re-shoot their piece. Even good photos usually fail to really convey the qualities of a well done tattoo. And these days many artists have all but given up, using just their phones to document even their most epic pieces.
I can tell you from experience that these low quality photos are a way of cheating yourself. In particular, often they are not good enough to submit to magazines or book projects. Taking that additional step to haul out a real camera and document a finished piece is always worth the extra few minutes. But even then, the pictures are often not great, especially when shot at nighttime.
Finally, an experienced professional tattooer has produced a tutorial on getting good tattoo photos. Mario Rosena has a long history as a tattoo artist but has recently been working as a pro photographer as well, shooting for several publications including high-end fashion magazines and documenting events such as the X-Games. He brings all this knowledge together in Shoot It Right, a DVD and booklet combo that provides you with all the important information you need to finally get solid documentation of your work. Good photos help you to keep up in this competitive industry, and Shoot It Right presents you with the right tools to accomplish this. It's available now for a special rate at our online store!
Thanks, and we'll be in touch soon!
---
11/24/13

---
11/22/13

---
11/7/13

---
10/28/13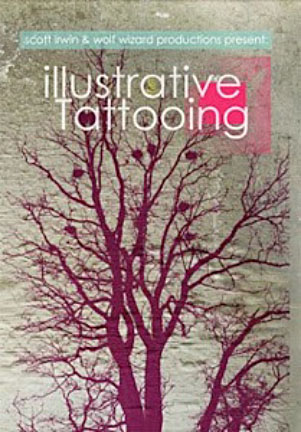 Illustrative tattooing has been around for much of tattoo history, and has taken many forms through the years. It's a definition that can include many different styles, but one thing that all illustrative styles seem to share is a rich language of narrative elements that can be drawn and tattooed in a variety of visually interesting ways.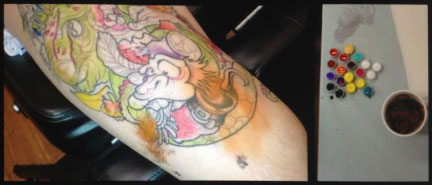 Scott Irwin's Illustrative Tattooing DVD is a great guide to approaching illustrative rendering on skin. It's a clever production that's jam-packed with information, including detailed and insightful looks into the execution of several different tattoos of different subject matter. It's a high quality production with a tight, well-lit view of each piece being done including a camera on the palette to show how he achieves his subtle color mixes. Each tattoo is edited to 30-45 minutes to show all the most critical parts, with Scott's voiceover describing exactly what's going on. There is also a bonus section showing his methods for setup and preparation, including some very clever tricks and ideas.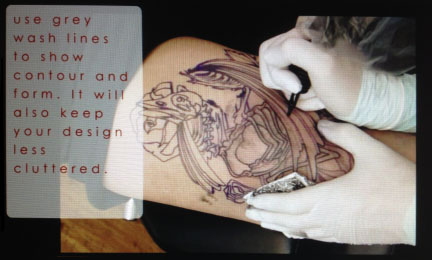 Illustrative Tattooing is a top quality educational production. We are psyched to have it in our catalog... available now!
Thanks, and we'll be in touch soon!
---
10/27/13

October 27, 2013

Hypercast #3 Featuring Russ Abbott, Tonight!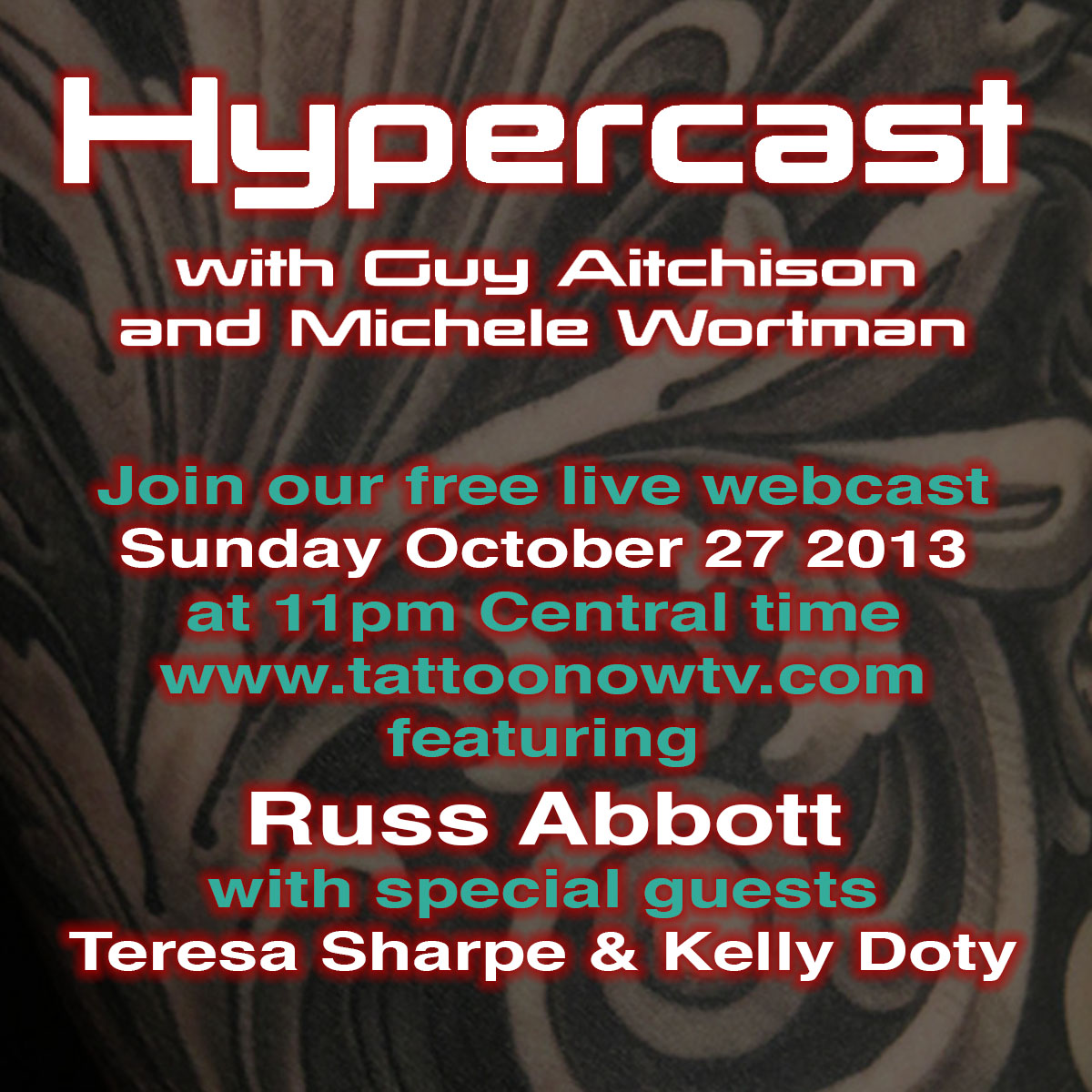 So far Michele and I have hosted two Hypercasts, the first one featuring Durb Morrison of Hell City fame, the second one with legendary realist Nikko Hurtado. Tonight we interview Russ Abbott, known for his strong illustrative sensibility which combines a solid traditional foundation with more modern techniques and approaches. We'll be interviewing him about his new book, Ornamental Archive, and his upcoming DVD release. We'll also have special guests joining us including Theresa Sharpe, winner of last season's Best Ink, to join us in our discussion, in taking live questions from viewers, and in critiquing a few tattoos toward the end of the show.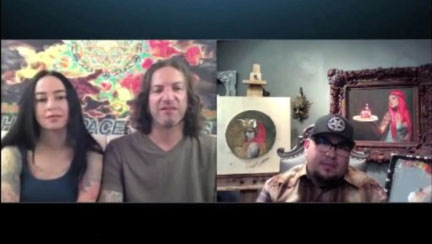 Hypercasts are a long format interview show, focusing on topics related to fine art in the tattoo world. They are available for free through TattooNOWtv- all you need is a computer an a good web connection. We also archive all episodes- you can see both the Durb Morrison episode and the Nikko Hurtado episode at our YouTube channel, Tattoo Television. And if you are in the LA area, definitely take a look at the Nikko episode, where he discusses his current gallery show at the Copro Gallery.
Thanks, and we hope you can join us for tonight's Hypercast!
---
10/19/13

October 19, 2013
Greetings from Tattoo Education!
We're proud of the catalog we have of all the great DVDs from a variety of topnotch artists. There's a wealth of material showing tattooing theory and technique in great material. But tutorials strictly about the drawing process are hard to come by. That's why we are excited about carrying Tony Ciavarro's 2-disk set, Shut Up And Draw. It goes deep into Tony's process, starting with the first rough sketches and then developing that into a line drawing, then a finished, highly developed color drawing, done in his signature cartoon illustrative style.
It's a great package, nicely produced and presented in a way that explains the process thoroughly, including why he chooses certain papers and other materials. Drawing is critical to taking your tattooing to the next level, and for those looking to expand their drawing abilities, it can be a great help to get a look inside such an experienced artist's approach to drawing. This DVD set has some extra features including a time lapse of the entire piece being completed, an art slideshow and other bonus features. Available now at our online store!
Thanks, and we'll be in touch soon-
Guy Aitchison
---
10/16/13

October 16, 2013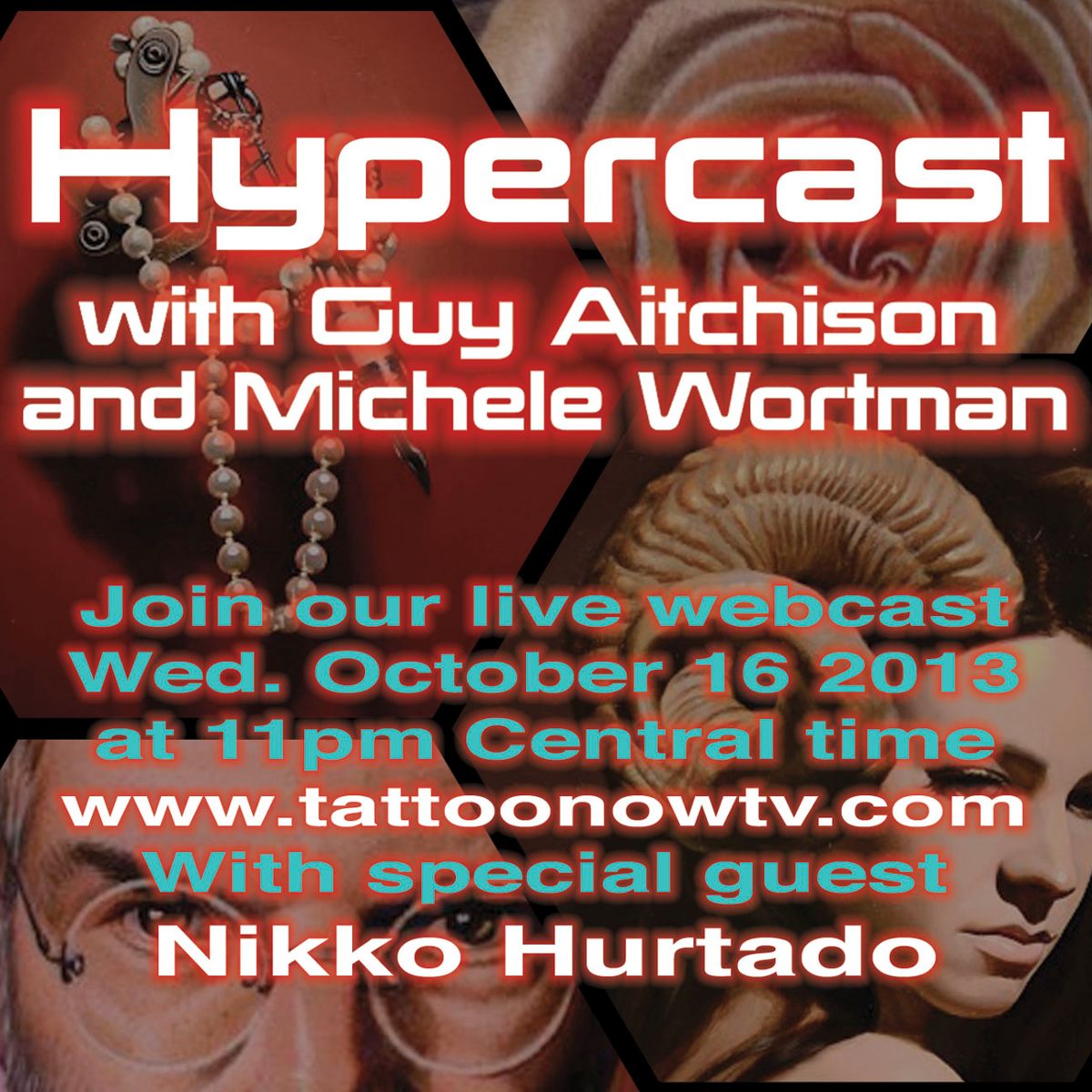 Michele and I are excited about the results of our first Hypercast that we hosted two weeks ago, with guests Durb Morrison and Mike Cole. We interviewed them and discussed the crossover of fine art and tattooing, and how second mediums can enhance a tattooist's career. We then wrapped things up with a few audience questions and tattoo critiques. It's on archive permanently now for you to check out any time you want.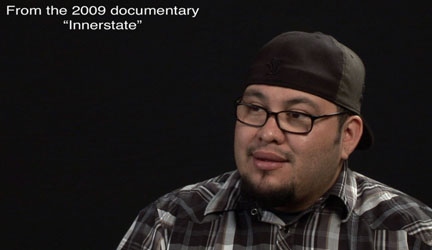 The second episode broadcasts tonight, Wednesday October 16. This week we are interviewing Nikko Hurtado, whose reputation has exploded lately as the public has discovered his almost unbelievable realism skills in both tattoo and oil paint. His Tattooing De Los Muertos DVD has been a bestseller at our store since its release. We've known Nikko since his very first paintings and have stood back in awe as he has embraced this classic medium and mastered it in just a few short years. He currently has a solo exhibition of new work showing at the Copro Nason gallery in Los Angeles. We'll be talking with him about galleries, painting, tattooing, the industry, and where realism is going next. You can tune in at TattooNOWtv tonight at 11:00pm Central time, or you can watch an archived cut of the show starting this Friday at our YouTube channel, Tattoo Television.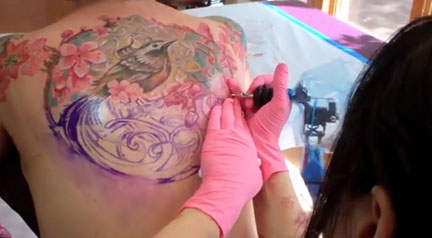 Speaking of YouTube, Michele has just completed another short client portrait video starring her client Sabrina, who has collected half sleeves and an upper backpiece from her. It's a great little video documenting Sabrina's journey from having a small flash tattoo to collecting larger work, lasering and covering the old piece, and then bringing it all together into a single unified look. Come check out the video, Woodland Window, at Tattoo Television.
Thanks, and we'll be in touch soon!
---
10/16/13

---
10/4/13

October 4, 2013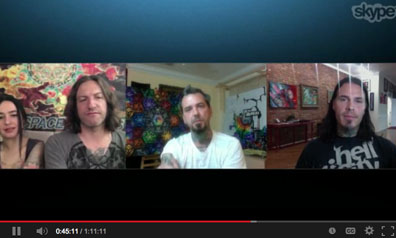 Michele and I have been talking about doing a webcast interview show for a long time. We have such an amazing community of fellow artists and original thinkers around us, it has always felt like something that we needed to do. We've finally had our first episode, which some of you were able to catch this past Wednesday night at tattooNOWtv. It was a great show featuring an interview with Hell City's Durb Morrison, who has always put a high emphasis on the fine art aspect of tattooing, both in his studio and his convention, which is the best attended tattoo show in America. We also had special guest Mike Cole, who is not only an incredible tattooist but is doing a lot of mind-blowing paintings as well. Finally we wrapped up the show with some audience questions and tattoo critiques.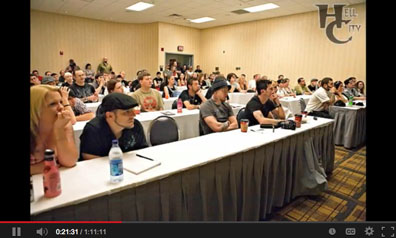 It was a great first episode, which you can check out now at our youtube channel. Stay tuned for our next episode on Wednesday, Oct.16 at 11pm Central time. Our guest will be world renowned realist Nikko Hurtado, and we'll be talking with him about the epic solo painting show that he's working on now. Tune in and submit your questions for Nikko, Michele or me through the tattooNOWtv chat. Or go ahead and submit tattoo photos now for critiquing on the air.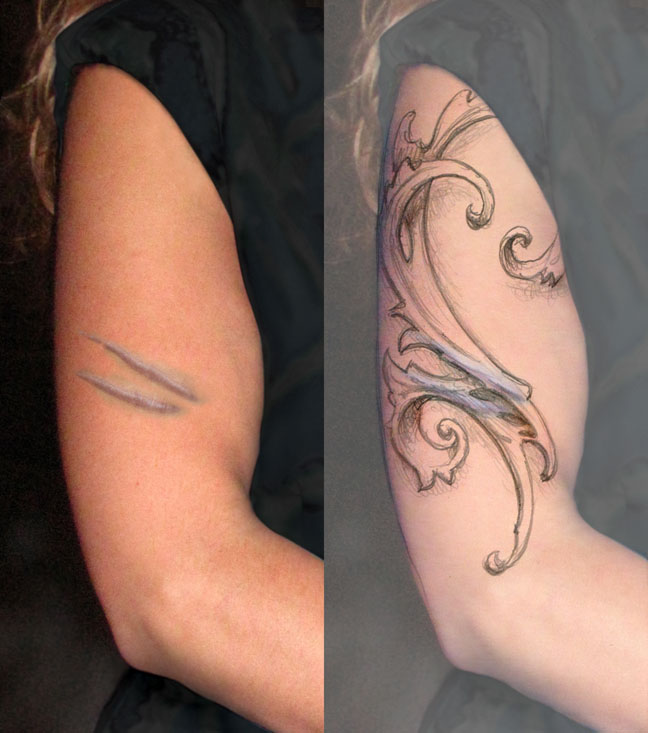 Also this week we have a new installment of my column, Ask Guy, in Tattoo Magazine. This issue focuses on various kinds of scars and how best to cover them with tattoos. Scarring can be a challenging obstacle for both clients and artists, but there are answers to these puzzles. Check out this month's article either at the newsstand or here at Tattoo Education, and don't be shy about submitting your own questions- you are the ones that make this column possible, after all.
Thanks, and we'll be in touch soon!
---
10/2/13

October 2, 2013

Greetings, we are excited to announce the new Hyperspace Studios website!
Multimedia artists Guy Aitchison and Michele Wortman have maintained hyperspacestudios.com since 1996, and it has gone through many changes and additions during that period. This time, the site has been rebuilt from scratch, featuring a streamlined interface that navigates easily so you can enjoy the wide variety of creative content that we have here.
Check out our brand new and updated galleries, featuring work in a variety of mediums by both Guy and Michele,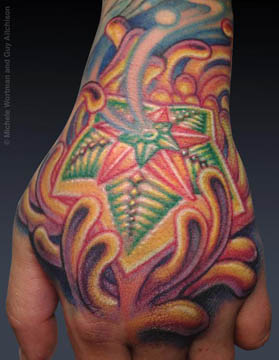 our archive of magazine articles and features going from present day back to 1989, with engaging interviews and photos that you won't find in any other galleries,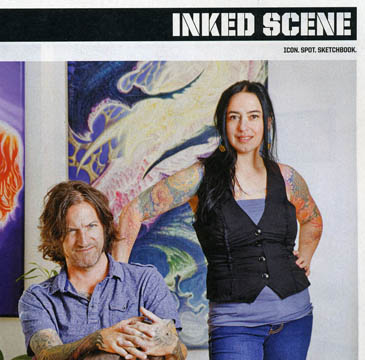 Our video vault, hosting short documentary and music video work produced by Michele and Guy,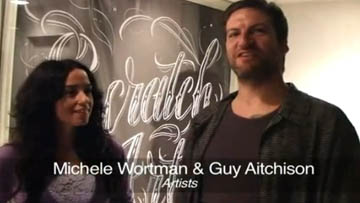 Concise new interface for Reinventing The Tattoo owners to access the book's online features, including the newly updated member forums,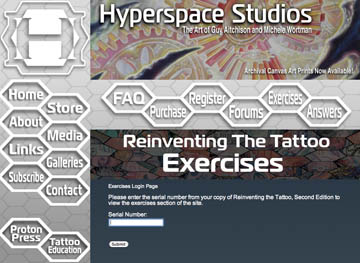 Plus the Hyperspace Studios online store, where we carry books and DVDs about tattooing and related art subjects, along with high-quality art prints, wearable items, and a bunch of other fun stuff.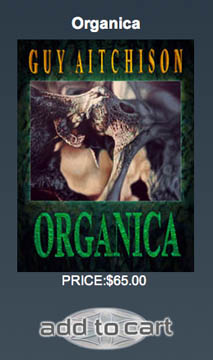 This update has been long in the making, and we hope you enjoy navigating through the new site! To celebrate this big upgrade, we are hosting our first webcast interview program tonight at 11:00pm central time at www.tattoonowtv.com. Tune in and send in your questions if you want and we'll answer them on the air. If you can't tune in tonight the program will be available as a podcast starting next week.
Thanks, and we'll be in touch soon!
www.tattooeducation.com
www.hyperspacestudios.com
www.guyaitchison.com
www.protonpress.com
---
9/19/13

September 19, 2013
Greetings from Hyperspace Studios!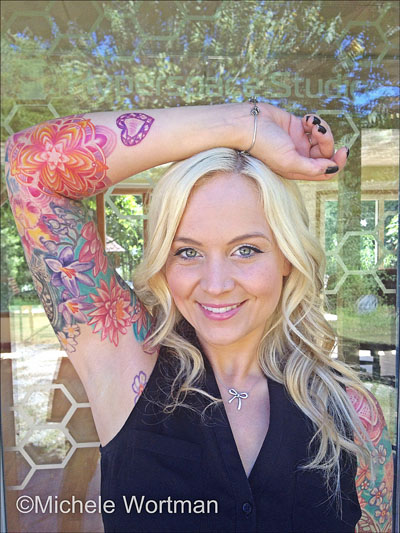 Michele and I are blessed to have some pretty extraordinary clients. Recently, one of Michele's collectors was featured on the cover of Tattoo magazine, which may still have a few copies left on the newsstands. They celebrated by producing a short video, Flight And Flowers, describing Jen's perspective on her tattoo experience and offering a peek into one of their marathon two-day sessions. Check it out- it's a great example of Michele's unique vision and what the intent is behind so much of her work.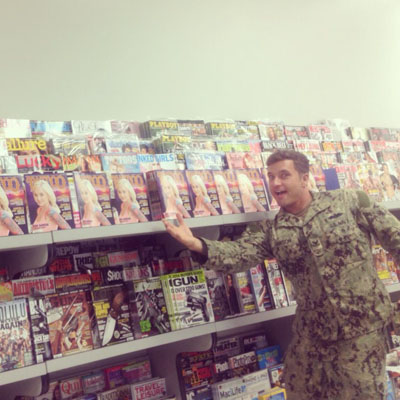 While you're at it, take a look at the Hyperspace Studios Youtube channel, Tattoo Television. We've got a variety of short documentaries showing events and projects we've done, and are in the process of putting together more short client videos like the one about Jen. We've also got a collection of music videos that I produced for Michele's music project Sunchannel, such as the punchy Groovebot or the dreamy Blue Moon. Come enjoy our videos, subscribe to our channel, and stay tuned for more!
Thanks, and we'll be in touch soon-
Guy Aitchison
---
9/14/13

September 14, 2013
Greetings from Tattoo Education!
After a lot of anticipation, we are psyched to announce the availability of Russ Abbott's Ornamental Archive. It's a reference book for tattoo artists unlike any other: these classic motifs have been reinterpreted by Russ in his distinctly tattooable style. The book is presented with both line art and a finished rendering for each design, with a range of subjects including frames, flourishes, medallions and other elements, all which could be mixed, matched and altered to fit the needs of all kinds of tattoo projects.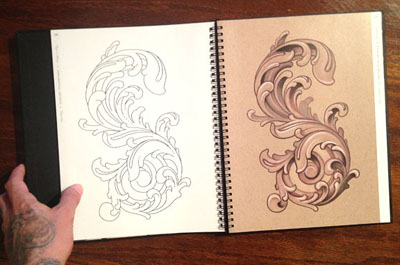 It's bound in a high quality embossed hardcover edition with a recessed spiral binding that allows the book to be opened all the way flat for purposes of scanning or tracing. As a bonus, the book ends with a section showing tattoos Russ has done using a variety of ornamental flourishes as accents to other subjects. It's a beautifully presented, thoroughly useful addition to your reference library... available now at our online store!
Thanks, and we'll be in touch soon,
Guy AItchison
---
9/11/13

Wednesday, September 11, 2013
Greetings from Tattoo Education!
Although we couldn't personally make it to this year's Paradise Tattoo Gathering in Keystone Colorado, tomorrow night I'll be joining the festivities live via Skype in a webcast panel discussion. This will be taking place during the event's welcoming party, starting 9pm Mountain Time, and going for around an hour. A handful of other attending artists will be joining the discussion as well, and we'll be taking questions from viewers through the webcast's chat.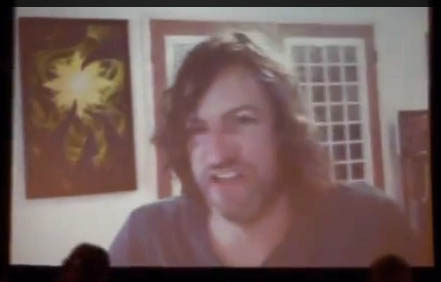 The evening's discussion is inspired by a controversy that has sprung up recently: Are webinars good for the tattoo industry, or does it spread trade secrets too easily? This has echoes from past debates about tattoo education in general which have caused the industry to continually rethink and upgrade its standards. It promises to be a lively, and hopefully productive, talk about this important current topic.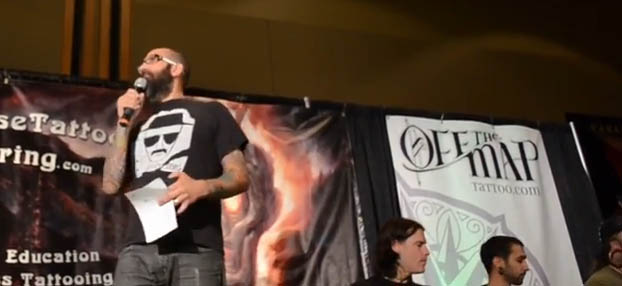 Come join us if you can at 9:00 Mountain Time at www.tattoonowtv.com, and be a part of this conversation! No special software is required- you can do everything through your web browser.
Thanks, and we'll be in touch soon-
Guy Aitchison
---
9/3/13

September 3, 2013
Greetings from Tattoo Education!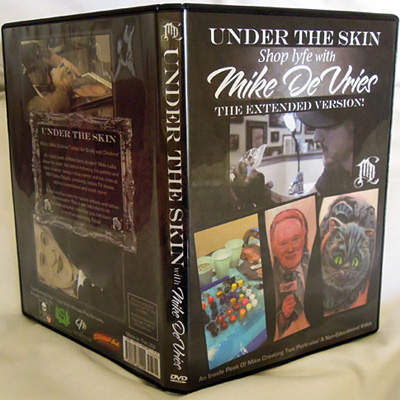 We've been carrying Mike DeVries' instructional videos for years now, and have had very positive feedback on his presentation and way of explaining things. This new DVD is something a little different. It's called Under The Skin: Shop Lyfe With Mike DeVries, extended version. It's an inside peek of Mike at work talking about his style- what inspired his choice of subject and his particular approach, along with a bit about the tattoo industry, shop ownership, conventions, and other topics of interest to both artists and collectors. During the course of this he produces two tattoos- a portrait and a stylized Cheshire cat- which are presented in a non-instructional format. At 1hr 25min, it's something fun for your shop or home video collection- drop by our online store for more information.
Thanks, and we'll be in touch soon-
Guy Aitchison
---
8/29/13

August 30, 2013
Greetings from Hyperspace Studios!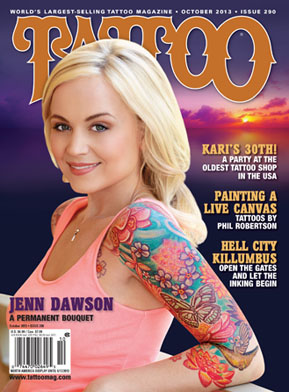 Tattoo Magazine is the world's longest-running tattoo publication, and throughout our careers Michele and I have regularly appeared within its pages. This month one of Michele's longtime clients, Jenn Dawson, is gracing the magazine's cover and has a nice feature article showcasing her artwork from Michele. Her unified bodyset tattoo has been in progress for years, and her article is a celebration of careful planning and work, a great example of what a feminine unified overall look can potentially be. It's available now at your local newsstand, and you can see more of Michele's distinctive tattoo work, as well as other art, at www.michelewortman.

In this month's issue is also the latest installment of my Ask Guy column, where I'm taking questions of all sorts from both artists and collectors. In this installment comes the question: When is a laser necessary for a coverup project? I go into detail based on my experiences as both an artist and collector who has had a considerable amount of lasering and coverup work done. Take a look in this month's Tattoo Magazine, or come check out the online version at either TattooEducation.com or GuyAitchison.com. And don't hesitate to hit me with your toughest questions.
Have a great Labor Day weekend, and we'll be in touch soon!
Guy AItchison
---
8/17/13

August 17, 2013
Greetings from Tattoo Education!

Many of you may already be familiar with Adrian Dominic, a young tattooer with a distinctly different take on things. Adrian gets his influences from a broad range of inspirations including graffiti art and film character design, and as an artist has experimented widely with brushes, spray cans, digital media, sculpture, claymation and many other art forms. With such a unique perspective, Adrian has some unique tricks to share about how he imagines, develops and executes his designs. He presents a condensed version of his approach in Dirty Little Secrets Volume 1, a DVD we are now carrying at the Tattoo Education online store.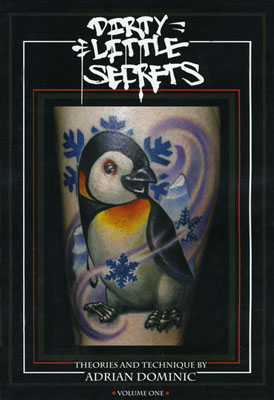 Beginning with some basic fundamental drawing techniques, his DVD explores a character design brought from concept to completion in 3 media: Graphite, digital painting and tattooing. Topics covered include materials, technical theories, lighting and shading, value, color palette, and many other tips and approaches.

From thumbnail sketch to drawing to digitally painted reference, then to a stencil and finally a completed tattoo, this tutorial will give you a better understanding of the technical decisions that Adrian makes in order to create a visually striking image that utilizes a simple but effective approach. It's intended primarily for professional tattoo artists, but can be beneficial to artists of all different levels of experience. It's a unique item that covers territory that most educational material doesn't even consider. If you're wanting to broaden and round out your overall artistic understanding and expand your toolkit, Dirty Little Secrets is solid gold, and we're psyched to have it in our catalog.

Thanks, and we'll be in touch soon!

Guy Aitchison
www.tattooeducation.com
www.hyperspacestudios.com
www.guyaitchison.com
www.protonpress.com
---
7/14/13

---
6/8/13

June 8, 2013
Greetings from Tattoo Education!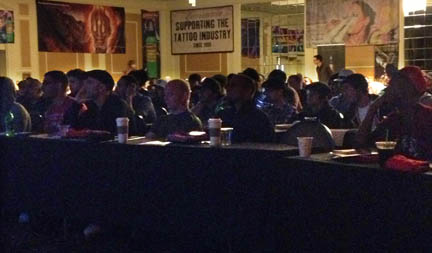 So the Worldwide Tattoo Conference in Boston was an extraordinary event. I've taught seminars at many conventions and tattoo related gatherings, but the WWTC is a rare example of an event designed solely around education. Instructors included myself, Jeff Gogue, Nick Baxter, Bob Tyrrell, Alex De Pase and Nikko Hurtado, with a surprise appearance by Joe Capobianco, who joined us at our closing panel and brought the crowd back to life after two solid days of concentrated learning. You can learn more about future WWTC events at www.worldwidetattooconference.com.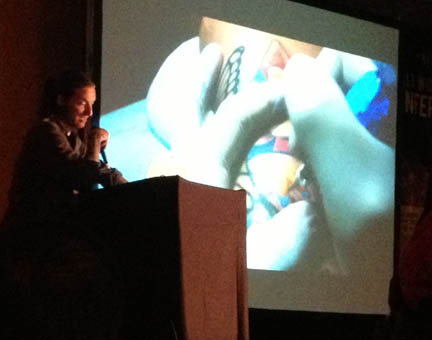 Meanwhile, we've expanded and updated our selection of True Tubes and ErgoSquish Tubes. I've been using these tubes for well over a year and haven't looked back. They are a perfect hybrid of the old-style steel tube and the modern convenience of disposables, with the ErgoSquish line offering special ergonomic features- very helpful for artists who work long hours. We are now offering the ErgoSquish tubes in a variety pack that includes all the sizes and styles that they offer, allowing you to try them out without the commitment of buying a whole box of each. But trust me, once you try them you'll have a hard time going back to regular plastic tips.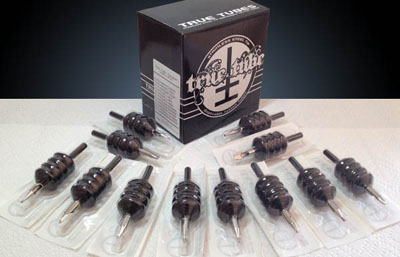 We are also now carrying the brand-new True Tube 15 magnum, the largest size available. Large magnums are great not only for saving time but for creating smooth blends and long gradients in skin which are much harder to achieve with smaller shader groups. The 15 magnum is a noticeable size upgrade from the 13, and well worth trying. We have added the 15 magnum to the True Tube Variety Pack, allowing you to try the whole range of sizes easily.
True Tubes and ErgoSquish tubes are truly innovative and helpful products which I personally recommend. Take the plunge and try them out- I'm confident you'll be hooked. Available now at our online store!
Thanks, and we'll be in touch soon-
Guy Aitchison
---
5/24/13

May 24, 2013
Some of you are already familiar with the Ask Guy page here at TattooEducation.com, where I'm taking questions from both artists and tattoo enthusiasts on a whole range of subjects related to tattooing. Because it's available to the public I've been steering clear of nuts-and-bolts technical stuff, with more of an emphasis on understanding design in a way that can be beneficial to both artists and collectors. So far we've gone over a whole range of material, but in the past few months I've expanded this into an illustrated column that is syndicated in Tattoo Magazine, the largest and longest-running tattoo publication in print.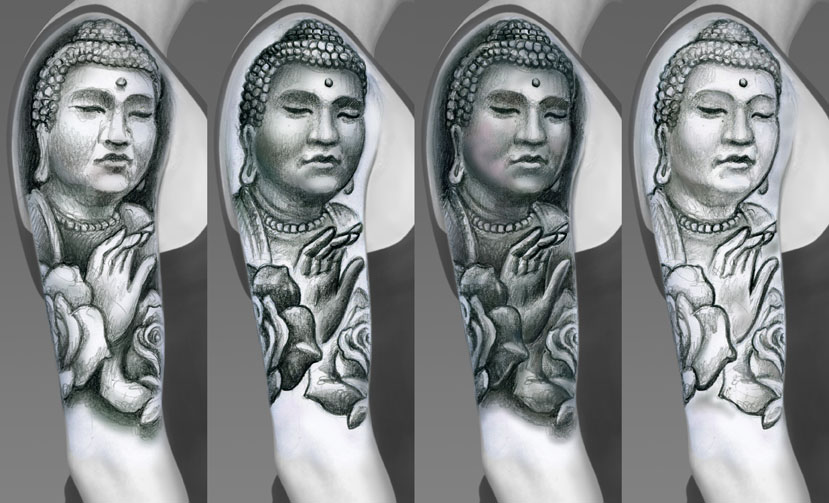 It's been a great opportunity to share information with the public, and I've enjoyed the challenge of addressing these subjects. It's a reminder of how complex of a subject art can be, and the task of coming up with simple answers has caused me to have to think more thoroughly about design matters that I'd taken for granted for a long time. Please take a moment to check out the newest column, along with the two previous ones. Or drop by your local newsstand and pick up a copy of the July 2013 Tattoo Magazine, where you'll find it in the Slinging Ink pages.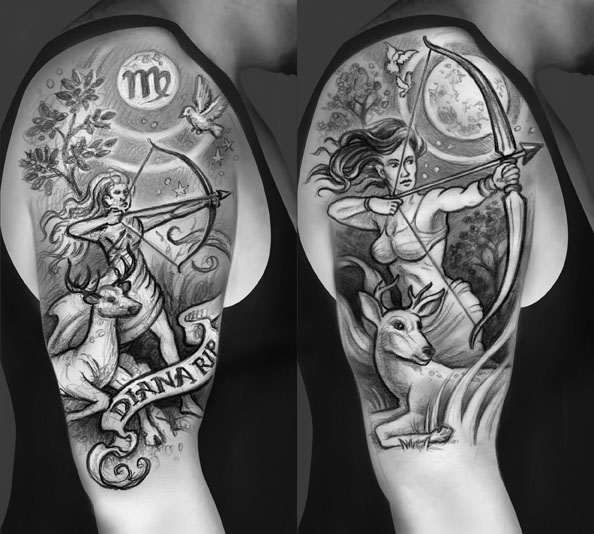 I've also got a version of the Ask Guy column at my new website, www.GuyAitchison.com. Some of you may have already checked it out- it's been live for a few weeks. It's a site where I'm focusing on a particular side of the art that I do, with hand-picked galleries and an archive of magazine features going back to 1989, among other things. You can submit questions to the column from either GuyAitchison.com or here at TattooEducation.com. Either way, check it out and tell me what you think.

Thanks, and I'll be in touch soon!
---
5/22/13

May 22, 2013
Greetings from Tattoo Education!
We've known Durb Morrison for quite a while now. Durb does great tattoos and has some excellent products that he's pioneered, such as True Tubes and ErgoSquish tubes, which we carry at the TattooEducation store. But most of you probably know Durb because of his spectacular Hell City Tattoo Fest, which is held twice every year in Columbus, OH and Phoenix, AZ. Hell City has long been one of America's most stand-out conventions. It's packed with all kinds of events and features, but its foundation has always been built on the high skill level of the artists who work at the show- Durb personally screens the portfolios of all artists applying to work there.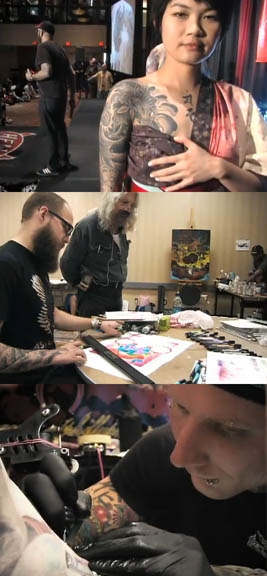 After 7 years of filming, Durb's friend Russell Dornhecker has released a documentary about the Hell City Tattoo Fest. It's a visual feast featuring the tattoo artists, collectors, performers, painters, showmen and downright characters that populate the Hell City Fest. Whether you've had a chance to attend the festival or not, you'll be entertained by this powerhouse film. Available now at our online store!


Michele and I once hosted an event called Innerstate at one of the Hell City Fests- you'll find a couple minutes of it in the Hell City documentary. We produced our own film about the Innerstate event, which features profiles of 40 tattooists working in a high-pressure environment over a 5 day period to create a group of masterwork paintings. The documentary comes with a book that has large format color plates of the paintings, along with chapters showing the artists working all week to create them. Since Innerstate and Hell City share such a strong relationship, we're now offering a bundle that includes both films and the book, at a discount price. A must for any tattoo library!

Thanks, and we'll be in touch soon!

Guy Aitchison

www.tattooeducation.com
www.hyperspacestudios.com
www.guyaitchison.com
www.protonpress.com
---
5/20/13

May 20, 2013
Greetings from Tattoo Education!


Many of you have heard of the Leu Family, in particular the iconic Swiss tattooist Filip Leu. Filip's work has long been sought after by serious collectors for his unique take on the Japanese theme, where he takes a deep natural understanding rooted in his psychedelic influences and infuses that into the large-scale Japanese style tattooing that he is known for. The character of his work is instantly recognizable, and has been broadly influential to many tattooists over the past two decades.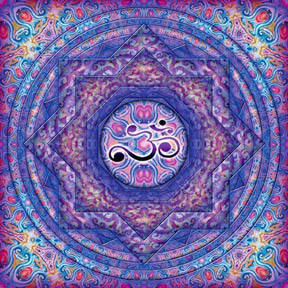 But the story doesn't end there: Filip is also a painter and artistic explorer in many ways, and comes from a family tradition steeped in rich creativity. Many tattoo fans are aware of the paintings of historic tattoo figures by Filip's wife Titine Leu, the wild surreal ink drawings and tattoo work by his father Felix, the hypnotic mandala paintings by his mother Loretta. And the family creativity goes even further, starting with Felix's mother Eva Aepelli, and his sister Miriam Tinguely, then including many of Filip's siblings.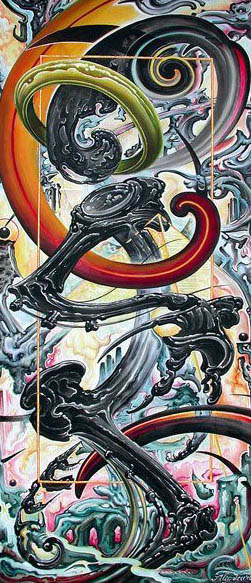 This rich artistic family tradition has been brought together in a stunning 190 page paperback art book, published by Seed Press, with writing by Aia Leu. It's loaded with color plates of art by many of the Leu family members, with a surprising diversity of drawings, paintings, etchings, watercolors, sculpture, digital works and other mixed media, including some collaborative pieces. The one thing that the entire collection has in common is that it is all unconventional, original work. The Art Of The Leu Family is a must for any tattoo art library, and we are thrilled to have it in our catalog. Available now!

Thanks, and we'll be in touch soon!

Guy Aitchison
www.tattooeducation.com
www.hyperspacestudios.com
www.guyaitchison.com
www.protonpress.com
---
5/8/13

May 9, 2013
---
5/3/13

May 3, 2013
Greetings from Tattoo Education!

"How do I improve my tattooing?" It's a broad question that I've heard more times than I can count. It's a question with countless answers, because art skills consist of an intersection of so many different things. But the most common answer I'll give to this question is: Work in other mediums outside tattooing. Try charcoal, pastels, paint. Explore other parts of what you can do as an artist, then bring these lessons back into your tattooing. You'll be surprised at how far a second medium can push your tattoo skills.


You'll find many examples of second mediums in the catalog at Tattoo Education, including a number of instructional books and DVDs about oil painting, colored pencils and working in digital media. We're particularly excited about the newest addition to our catalog, Ian McKown's Light And Shadow. Ian is a tattooist who specializes in black and gray, and is highly fluent in a number of other media which he demonstrates in this book in a clear step-by-step style. One of his strengths is in how he breaks the dark and light structure of an image down to its essentials, making for art pieces that are both bold and subtle in a way that would translate very nicely onto skin.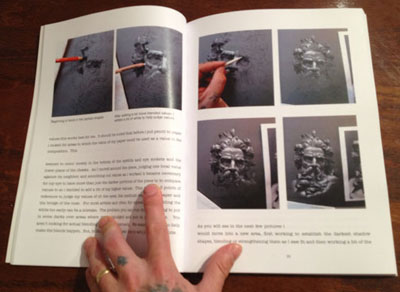 Light And Shadow is a great place to start for anyone wanting to explore a second medium, or for artists looking to give their work more strength, clarity and realism. 120 pages, color, softcover. Available now at our online store!



I also wanted to mention the upcoming Worldwide Tattoo Conference, coming June 4-5 in Boston, Mass. This will be the second WWTC I've attended- the last one, in the suburbs of Chicago, proved to be a concentrated, high-powered educational event. I'll be teaching a class on tightening up your tattoo technique; there will also be classes taught by Jeff Gogue, Nikko Hurtado, Alex De Pase, Nick Baxter and Bob Tyrrell. Tickets for this incredible event are available now.

Thanks, and we'll be in touch soon!

Guy Aitchison
www.tattooeducation.com
www.hyperspacestudios.com
www.guyaitchison.com
www.protonpress.com
---
5/1/13

Greetings from Tattoo Education!

As long as I've known about Nate Beavers, his work has stood out as being a very effective blend of traditional styles and a more modern approach. The drawing style incorporates important classic draftstman's sensibilities, which is blended seamlessly with a painter's approach to coloring. It's an approach that we could all learn a thing or two from.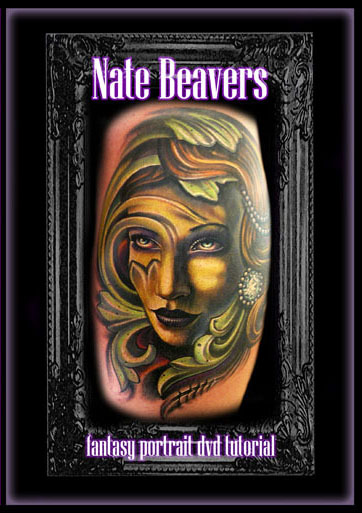 He's just published an instructional DVD: Nate Beavers' Fantasy Portrait Tutorial. The editing style is very tight, showing him working at actual speed, but with all time with the needle out of the skin edited out. It's a very smooth and effective style of editing, showing all the essential information in a shorter period. Nate narrates the entire time, explaining his approach in fine detail as he goes. It's a top quality production, with ideal camera angle and lighting.

Every stage of the process is shown and explained. But this is not a beginner's tattoo that Nate is doing. This is a tutorial for experienced tattooists who are looking to expand their capabilities. It's a significant addition to our Tattoo Education catalog... available now!

We have a few new books we'll be announcing in coming days as well. Thanks, and we'll be in touch soon!

Guy Aitchison
www.tattooeducation.com
www.hyperspacestudios.com
www.guyaitchison.com
www.protonpress.com
---
3/7/13

March 7, 2013
Greetings from Tattoo Education!


Since the release of Tattoo Prodigies in 2010, Memento Publishing has released a steady stream of books showcasing tattoo art collections, often focusing on a theme such as animals, skulls, or placement on the body. Their latest release, Eight Arms of Inspiration: The Octopus Project, focuses on everyone's favorite cephalopod. The octopus has been a favorite theme for tattoos since time immemorial, and is a theme that can be drawn to express almost any idea. Eight Arms of Inspiration is jam-packed with close to a thousand images by 440 artists of all styles and disciplines. It's a fun and inspiring book, great for both artists and collectors. Available now at our online store!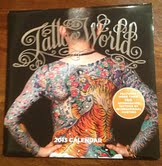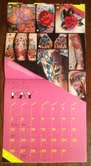 Also new in our catalog is the Tattoo World 2013 calendar. It's a high quality fine art calendar inspired by the hardcover art book of the same name. It's an overstock item, and we're letting it go cheap because it's already March. It's a great item for home or studio, featuring great tattoo work by a variety of artists. We're also including a copy of the calendar free for any orders over $350 (WHILE SUPPLIES LAST).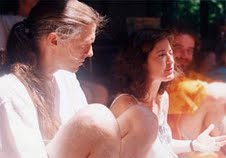 For anyone enrolled in the Paradise Artist Retreat, we wanted to remind you that Alex and Allyson Grey are offering detailed portfolio critiques at the event, and that these are available in a very limited quantity as well. We've already booked up more than half the critique slots... so don't miss this chance to have your work critiqued in detail by these two legendary artists.

Thanks, and we'll be in touch soon!

Guy AItchison
www.tattooeducation.com
www.hyperspacestudios.com
www.protonpress.com
---
3/1/13

Greetings from Hyperspacestudios and Tattoo Education,
Michele has developed a distinct look in tattooing over the past decade. Her etherial flora-form body work is geared toward a female clientele and has become Michele's defining style. The new site includes brand-new galleries featuring some of her latest work, along with a link for enquiring about appointments.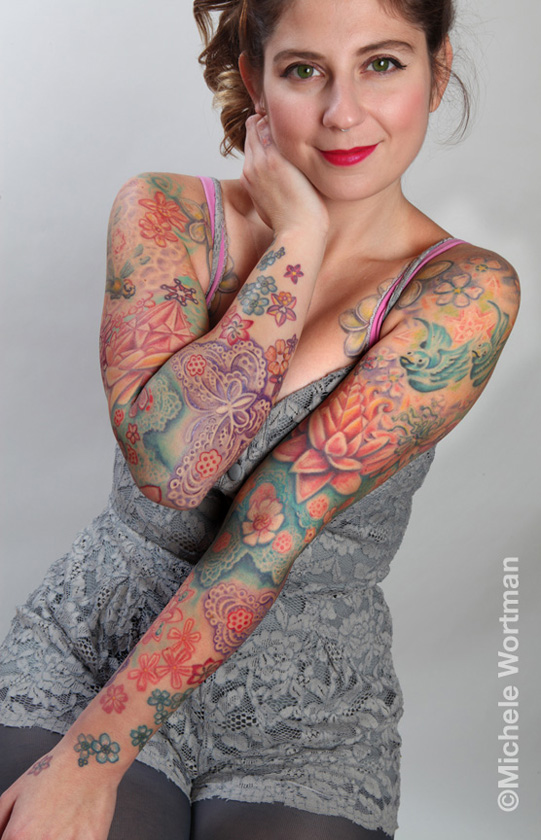 While your'e at the site, you can take a look at the painting gallery, read about what motivates Michele, and see what she's currently working on. Be sure to check out the Zenscape project.
Zenscape 3, 2012
Michele has been taking photographs as a source of inspiration for quite some time. You may be familiar with a collection of photographs released on Proton Press in 2005, the limited edition book Moments of Epiphany, with a forward by fellow visionaries Alex and Allyson Grey. We still have a few copies left at our online store if you'd like to add it to your art book collection. The new site also has galleries showing some of her favorite recent photo work.
Spring Lilacs, 2012
In addition, there is a new gallery of highlights from her collection of figurative drawings dating back as far as 1989. Michele has a great love and appreciation for drawing the figure, and feels that it has been a pivotal influence with her compositional development in her tattoo style.
Paradise Artists Retreat, 2010
Have you ever heard Sunchannel? This is Michele's electronic music project. Check out the videos, produced by partner Guy Aitchison, of her latest DVD release West of East. Read about how she got started writing music, along with an interview by Guy. You can hear more full-length tracks from Sunchannel and other artists at Proton Press.
We want to thank Gabe Ripley and the staff at TattooNow for all their efforts in making this happen.
Thanks for taking a look, and we'll be in touch soon!
---
2/18/13

---
2/10/13

February 10, 2013
---
1/27/13

January 27, 2013
Greetings from Tattoo Education!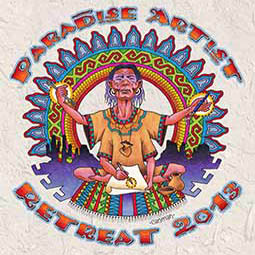 Excitement for the Paradise Artist Retreat's return to the Tamaya Resort in New Mexico is building every day! From March 25-28, this truly unique event will bring together scores of artists of all skill levels for four days of inspiration, learning, and art creation led by Alex Grey, Allyson Grey, Guy Aitchison, Jeff Gogue, Shawn Barber, Nick Baxter, Hannah Aitchison, and Chet Zar. Highlights of the retreat include a series of high-powered workshops with these noted instructors, along with morning figure drawing sessions, evening panel talks, and an open studio art room where artists can work side by side on projects of their choosing.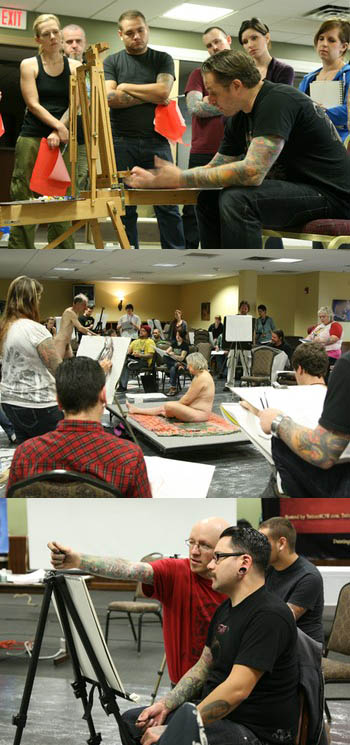 Seminar and workshop topics covered throughout the weekend include a visionary art workshop with Alex and Allyson Grey. Guy plans to go into detail about translating your visions from your mind to your artistic medium, while Jeff Gogue will focus on his energetic painting technique. Heads and hands will be led by Shawn Barber, and Hannah Aitchison will lead a figure drawing session with special emphasis on understanding the design aspects of the human figure. Chet Zar will lead a group painting session, and Nick Baxter will get into detail about his holistic process, where concept, design and execution all come together into a single big picture. It's a well rounded suite of workshops intended to benefit almost any creative person who is interested in learning.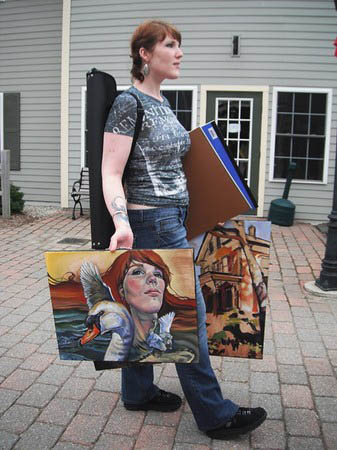 The artist pass includes entry into all seminars from all the featured teachers, as well as the morning figure drawing classes and discussion panels. Of course, many artists will have originals and prints for sale, which can be displayed by their art setup in the open studio space. The event will be open to the public on the final day, providing an opportunity to show and sell original works or other merchandise.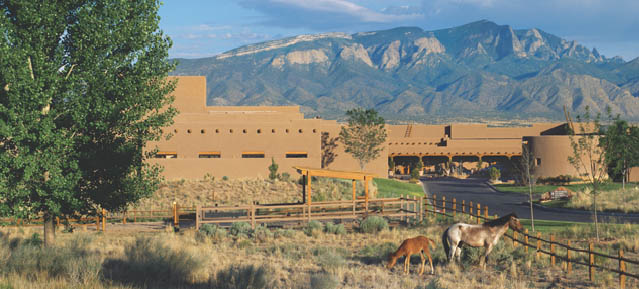 The Tamaya resort is a tranquil, picturesque location just north of Albuquerque- the perfect setting for artists to get away, hit reset, and return home with a fresh perspective as well as a few new technical tricks. If you are a creative person, the Paradise Artist Retreat is truly a unique, humbling and empowering event that you should experience at least once. Tickets are available now at our online store, and you can save $150 by signing up before January 31 to get the Early Bird rate. We are also offering a studio special where you can get four tickets at a discounted rate and bring the whole shop. We hope to see you there!
Guy Aitchison
---
1/12/13

---
12/9/12

Guy Aitchison
---
12/7/12

December 7, 2012
Greetings from Hyperspace Studios and Tattoo Education!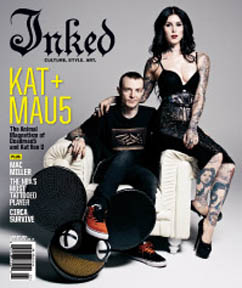 Although Michele and I have been featured in quite a few magazines over the years, on only a few occasions have we shared articles. So we're excited to announce our new feature in the December issue of Inked magazine. Inked is a NY based publication that's done a bit differently than most of the familiar tattoo magazines, with a large emphasis on style and culture. This is the first time we've worked with them, although we're quite familiar with their writer, Marisa Kakoulas, who had a guest blog at Tattoo Education several months back. The issue is on the newsstands now, or you can check it out online.

We also want to remind you that we have a variety of unique gift packages available at Hyperspace Studios, and can help make your holiday shopping easier and keep it affordable. For starters, we have a number of great book packages, such as The Book Jamboree Gift Pack, which includes Organica, Moments Of Epiphany, Scratch Art, and both the Guy Aitchison and Michele Wortman art card sets. In addition, we have a variety of mixed packages with art books, wearable items and some fun stocking stuffers, like with the Guy Aitchison Gift Pack or the Michele Wortman Gift Pack, which include our art books along with shirts, cards, prints, and music.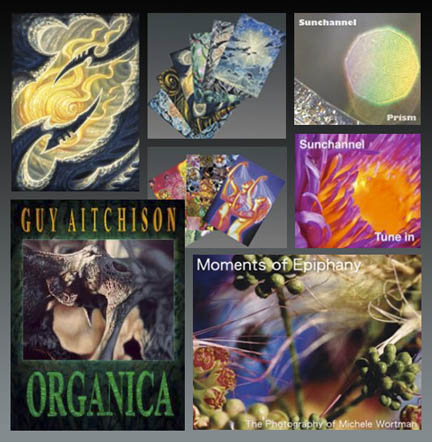 Then, at Tattoo Education, we have high quality educational packages such as the Tattoo Education Combo Pack, which brings together Reinventing The Tattoo, our most comprehensive package featuring a 368 page book about all aspects of design and technique, plus a detailed DVD that is designed to integrate with the lessons in the book; in addition, this package features Standards Of Practice by Health Educators, the definitive DVD about cross contamination prevention.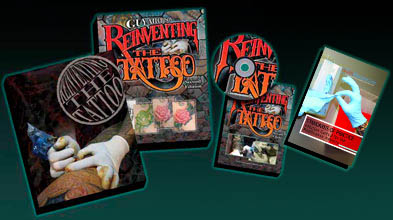 We also have the Tattoo Community Project Pack, which includes Scratch Art, the Innerstate book and DVD, Pint Size Paintings, and the ArtFusion documentary. These items feature work by hundreds of tattoo artists at their most creative and energized, and are a reminder to all of us of what we can be capable of when we push ourselves past our comfort zones.

We've got a lot of other great stuff at both stores, both for artists and collectors, and we're offering these package deals to help you stretch your holiday dollar a little further. We're guaranteeing shipping in time for Christmas on all US orders placed by December 16.

Thanks, and we'll be in touch soon!

Guy Aitchison
Michele Wortman

www.hyperspacestudios.com
www.tattooeducation.com
---
11/29/12

November 29, 2012
Greetings from Tattoo Education!

It's common knowledge that tattooing technique has expanded greatly in recent years, far beyond what was possible only a decade ago. This has been made possible partially because of all the communication happening between artists these days in the form of seminars, books, DVDs and simply a more open environment in the industry, allowing information to pass from artist to artist far more freely than it could in the past. But technique is not the whole picture: The ability to create stunning innovative new designs has been a massively important part of this evolution.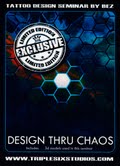 Some of you may be familiar with the U.K's Bez, who exploded onto the scene a few years ago with his distinctly 21st century approach to design and technique. Bez's striking tattoo work didn't become that way by accident: He goes well out of his way to try working with new tools and methods in creating his designs in order to explore new visual language which can then be applied to skin using modern techniques. In his new DVD, Design Thru Chaos, Bez demonstrates some of his best techniques for exploring new design possibilities. By making full use of the 3D capabilities of Photoshop CS Extended, he shows how ideas can be auditioned and manipulated in a digital format to visualize countless possible variations on any idea, quickly generating multitudes of ideas in relatively little time.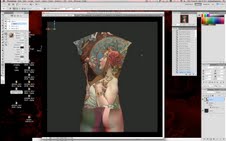 His approach is totally new and without precedent in the tattoo field, and could very well be a sign of things to come as the tattoo art form continues to evolve. Not only is this DVD informative and inspiring, but also includes a number of highly useful 3D templates that you can use directly as part of your design toolbox. Design Thru Chaos is not a DVD seminar aimed at teaching you how to tattoo, but a seminar on methods to help you think outside the box when it comes to planning your tattoos. It's presented in screen-capture format with an informative voiceover, and shows an incredible array of tricks that you can put to use immediately in expanding your vocabulary when designing for skin.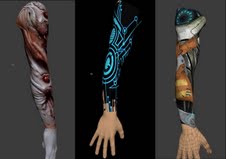 Step into a truly modern approach to design... Available now at our online store!


Thanks, and we'll be in touch soon-

Guy Aitchison

www.tattooeducation.com
www.hyperspacestudios.com
www.protonpress.com
---
11/24/12

November 24, 2012
Greetings from Tattoo Education!
Although I have taught many seminars through the years at conventions and other events, it's taken me up until now to finally take advantage of the internet for teaching purposes. So I'm psyched to announce the very first Guy Aitchison online seminar- Guy's Bag Of Tricks: A Full-Spectrum Mini Webinar.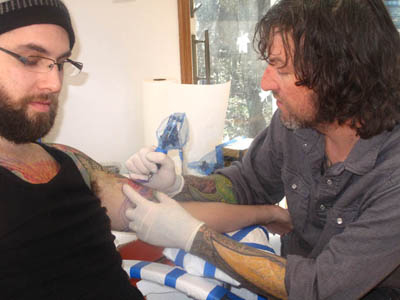 In this seminar I'll be performing a 4-hour arm tattoo, starting with a freehand marker drawing based on a sketchbook study, then moving through all the technical steps, including the use of some of my best tricks and effects. All this will be webcast in closeup detail, including a live voiceover. You can submit questions through the Chat feature which I'll be answering in realtime. It's a great chance to learn about depth, lighting, flow and other design fundamentals, along with the nuts-and-bolts aspects of applying the piece to get a crisp, painterly look in your results. Experience all this for the introductory price of only $199... or sign up before the New Year and get the special Early Bird price of $149! Links and codes will be emailed to all participants 24 hours before the event.
We are also carrying tickets to a spectrum of other online classes including TattooNow's Building A Great Tattoo Business on Dec.2, Tattoo Photography From A-Z with Bill DeMichelle on March 10th, Stefano Alcantara's Realistic Tattooing on March 3, Black and Gray Tattooing with Big Gus on July 7, and Russ Abbott: The Tattooist's Palette, on July 28. We expect this online curriculum to continue growing in the future.
Thanks, and we'll be in touch soon!
Guy Aitchison
---
11/5/12

November 5, 2012
---
10/16/12

October 16, 2012
---
9/23/12

---
9/13/12

---
9/9/12

---
8/17/12

August 17, 2012

Greetings from Tattoo Education!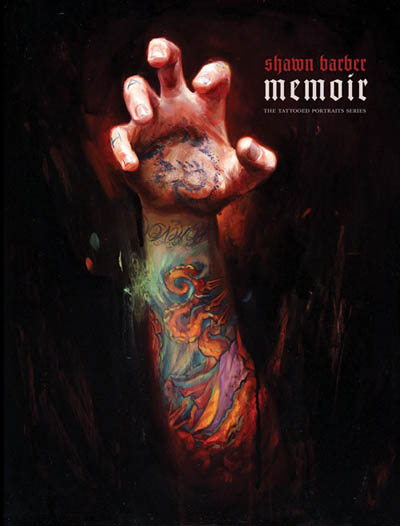 Shawn Barber is on fire. For those not already familiar with this groundbreaking artist, Shawn has a long-standing stellar career as a painter and art professor. He came into tattooing relatively recently with this incredible body of artistic experience under his belt, and immediately gained the attention of the tattoo community with his impressive skill set.
Shawn already has a number of books published, which all sold out and are out of print. In addition, he has a terrific educational DVD that is also out of print, although we still have a handful of copies in our online store. But the big news is the release of his latest book, Memoir: The Tattooed Portrait Series, which showcases his most recent body of paintings. Memoir is a gorgeous large format hardcover book with 256 pages of art, including a few pages of Shawn's distinctive tattoo work. The paintings are all portraits of people from the tattoo community, both artists and collectors; Shawn has an almost superhuman ability to totally nail people's personalities on canvas while also documenting their tattoo collections, work environments and other details that help to express a sense of personal presence. There is no one else like him in the fine art world.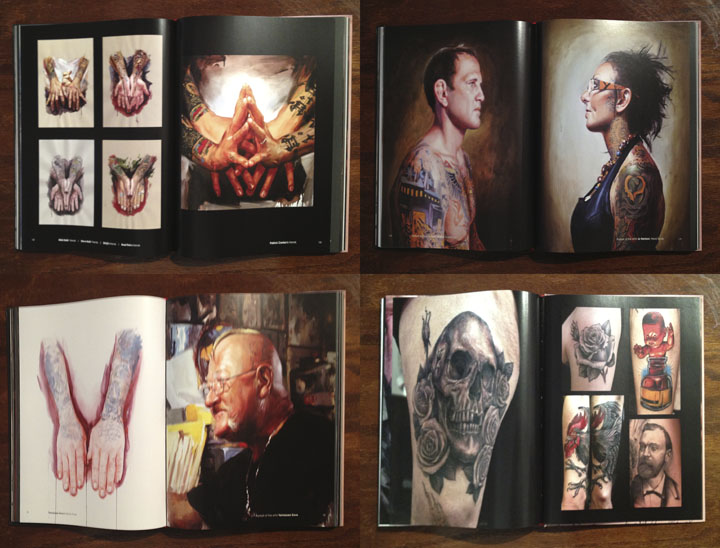 We now have Memoir in stock at our online store. It's priced for accessibility at only $40.00. Available now!

Thanks, and we'll be in touch soon!

Guy Aitchison
www.tattooeducation.com
www.hyperspacestudios.com
www.protonpress.com
---
8/3/12

August 3, 2012
---
8/2/12

The BJ Betts Lettering Combo Pack $160

Save on shipping by purchasing all four books! These reasonably priced lettering guides are worth their weight in gold. No matter where you are in your career, from street shop level all the way up to doing custom bodywork, you will have occasions where you need to be able to produce good lettering on skin. Pennsylvania tattooist BJ Betts has long been known for his beautiful lettering technique... precise, readable, yet full of life, character and style. Over the past few years BJ has released a series of books that are aimed at providing a comprehensive toolbox of lettering tricks and techniques to tattooists from all walks of life. The first in the series is "The BJ Betts Lettering Guide", which starts you off with basic script and quickly moves into ways of embellishing and elaborating on it. With short, concise explanations, each page is illustrated in a way that makes these methods clear and easy to follow. It's a solid book and a must-have for any tattoo studio.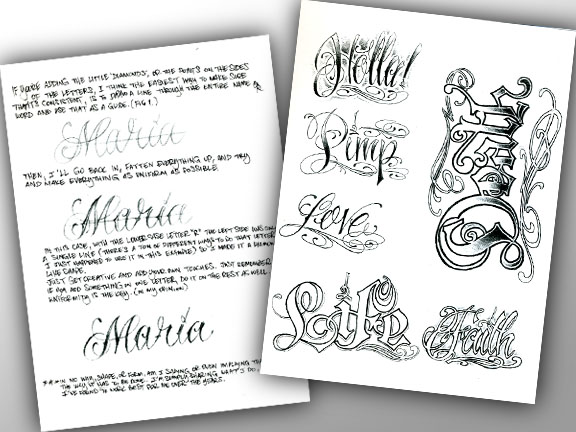 The second in the series is "The BJ Betts Custom Lettering Guide 2", which focuses on some of the most popular classic tattoo fonts, and shows ways to create variations on them without losing readability. It also introduces graph paper techniques for making more precise lettering, and wraps up with a number of highly useful scripts and embellishments. With short, concise explanations, each page is illustrated in a way that makes these methods clear and easy to follow. It's the kind of book that will get totally dogeared from repeated use.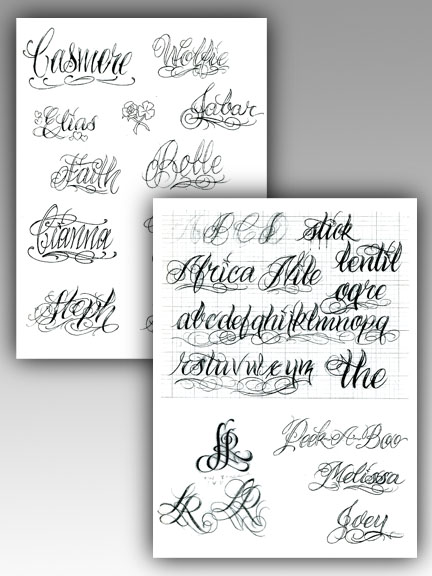 The third in the series is "The BJ Betts Lettering Guide Number Three", which picks up where the second book left off in providing a great range of very readable and useable tattoo fonts, scripts, embellishments, graffiti styles, shading ideas, etc. that will help keep your lettering fresh. Betts says in the introduction: "How many times have you seen a REALLY nice tattoo... initially, but then the lettering just blows. It Kills the tattoo.". He's right. His lettering books are some of the best available, with short, concise explanations, each page is illustrated in a way that makes these methods clear and easy to follow. It's sure to become one of the most-used tools in your toolbox.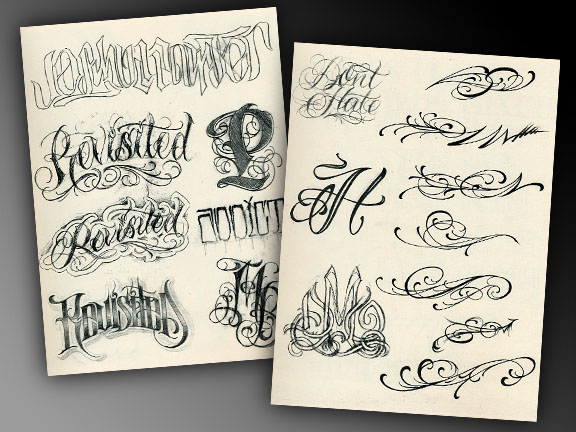 The fourth in the series is "BJ Betts: Street Shop Lettering Version 4.0", which starts out with a library of examples of very graphic tattoo fonts, before going into an in-depth chapter on scripts, showing full alphabets of several very attractive and useful scripts, with several pages of detailed explanations and guidelines.The remaining book then is filled out with the complete alphabets from all the earlier graphic examples, complete with short, concise explanations of each font. An incredible resource.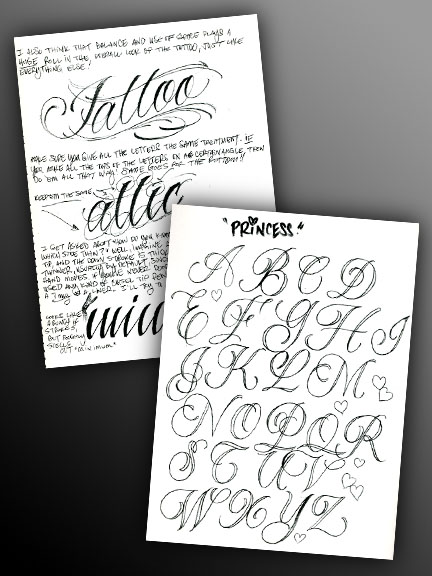 ---
6/11/12


June 11, 2012
Greetings from Tattoo Education!

My book / DVD package Reinventing The Tattoo has always been one of the mainstays of our educational collection. When I released the second edition, one of the big advances was the new Reinventing forum, meant exclusively for owners of the book. At its peak, the forum has had thousands of active users discussing diverse topics ranging from design to technique to shop talk. It's a place where users know they will be treated with respect and get solid answers to their questions.

We have just completed a full upgrade on the Reinventing forum, with many improvements including much easier to upload images and a cleaned up interface. We have also done a much needed spam filter upgrade. At any rate, I'd like to invite owners of the book to drop by and post some things, check out the topics and start your own posts. For existing members, you may need to do a password reset, which can be done easily from your login window.

Remember when entering your book serial number to include all 3 periods, and keep the letters in all caps, like this: XXX.XXX.X.123456


I'd also like to invite you all to take a look at a 2 minute video I just put together, promoting a class that Michele and I will be teaching at Alex Grey's Chapel Of Sacred Mirrors in Upstate NY this coming July 21. The video features short interviews with a few of our amazing clients... even if you can't make it to the event, we hope you will enjoy the video.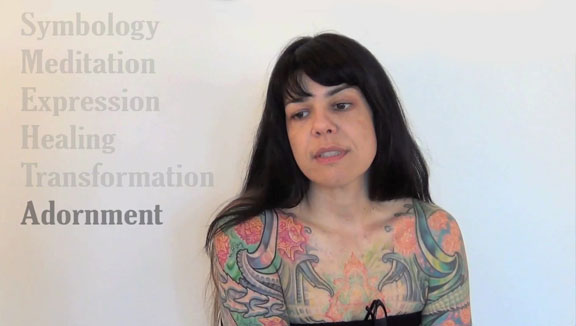 Thanks, and we'll be in touch soon!


Guy Aitchison
www.tattooeducation.com
www.hyperspacestudios.com
www.protonpress.com
---
5/28/12

May 28, 2012
Greetings from Tattoo Education!
Jeff Ensminger in an amazing artist. I say that with no reservations... but to the general public, Jeff's name has not taken center stage the way that some of today's top tattooists have. This is because Jeff isn't concerned with promoting himself or his work. He figures that his clients will find him, despite his lack of any permanent address. However, most tattoo artists these days are well aware of Jeff's surprising talent, and the tattoo community, despite his best efforts, has noticed Jeff and his striking fusion of traditional and hyper-realistic tattooing.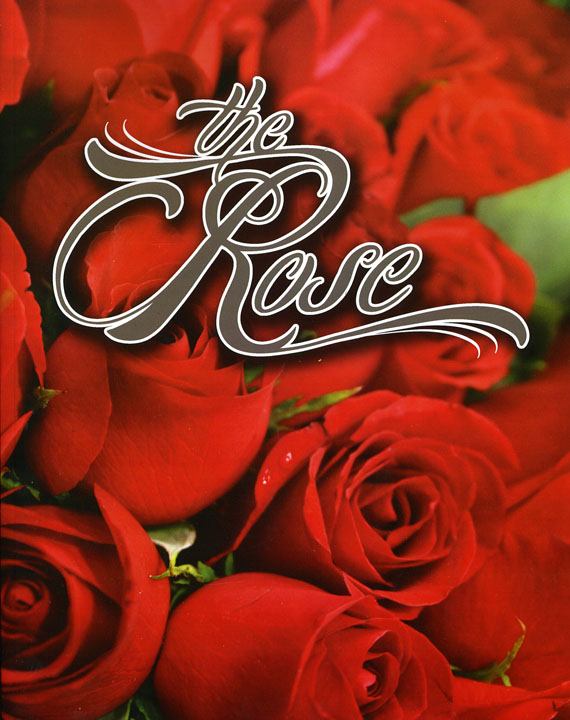 Last year, Jeff released a limited run book about rose tattoo designs. It was a deluxe edition, full of cool personal touches... and they were snatched up almost instantly. Finally, by popular demand, Jeff has decided to re-release the rose book in a new expanded edition that promises to be of enormous value to any working tattooer. It features 134 single-sided pages of drawings, paintings and photos of roses. The drawings are done in a variety of styles, fusing variations on traditional, Japanese, and realistic styles. This part of the book is filled with stencil-ready designs, or can be used as inspiration for drawing your own roses. The photography section of the book are all photos that Jeff personally composed, shot and selected based on their usefulness as rose references, and includes a wide variety of rose types along with some mixed foliage. If you ever are called on to tattoo roses of any kind, this is one of the most valuable resource books you'll ever find. Softcover, perfect bound, $60.00... available now at our online store.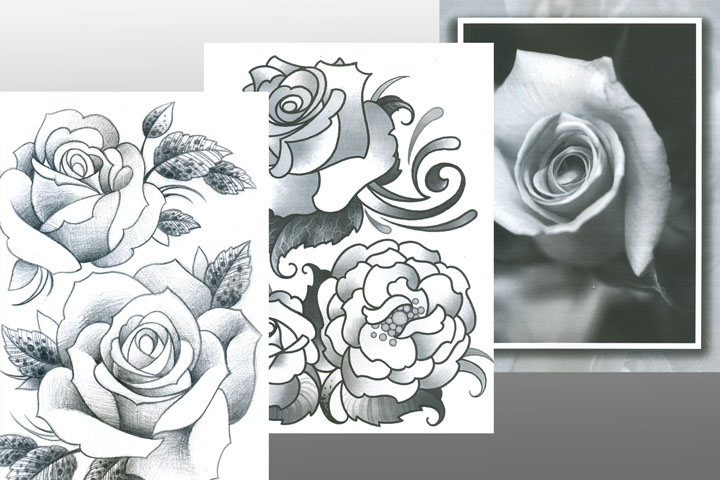 Thanks, and we'll be in touch soon. Meanwhile, come like us on Facebook!
---
5/26/12

Friday, May 18, 2012
Greetings from Tattoo Education!
What motivates people to get tattooed, and what is it that is so compelling they are willing to go back and suffer through more? For those of us in the tattoo world, no explanation is needed, because we each have our own motivations, our own personal relationship with the art. But it can still be great to hear from tattoo fans about their experiences as collectors.
Michele and I have been gathering video interviews from some of our recent clients and will be including this footage and more in a multimedia presentation that we'll be giving at Alex Grey's Chapel of Sacred Mirrors this upcoming July 21. The talk will be titled, The Visionary Tattoo: Empowerment, Healing and Transformation Through Body Art. The presentation will include a historic primer tying the practices of the past to the cutting edge fine art being done on skin today, with a special emphasis on how a tattoo experience can transform the collector's life in a positive way.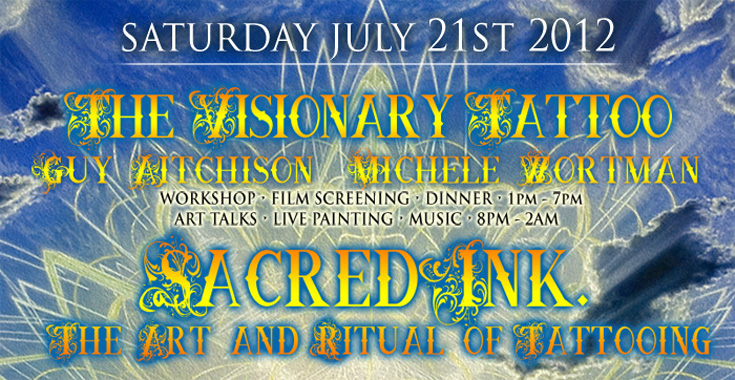 We will also be featuring a screening of Innerstate, a 55 minute documentary about fine art being done by tattoo artists, centered around an event at a major tattoo convention. That evening will be a panel discussion that will include Michele and I, Oregon tattooist James Kern, Boston tattooist Natan Alexander, plus our hosts, Alex and Allyson Grey. This talk will tie in partially to the subject matter of The Visionary Tattoo, but will have a greater emphasis on ritual and sacred practices associated with tattooing. There will be time for questions from the audience.

Finally, running until around 2:00 am will be a live painting performance featuring Michele, me, Alex and Allyson. We've performed together a number of times in the past at places such as Club 740 in Los Angeles and the Moksha art space in Miami, along with a multi-day performance in a tattoo convention. It's an event packed day, and a rare opportunity to experience a celebration of the fusion of tattoos and visionary art at the Grey's legendary gallery, about an hour outside of New York City. A ticket for the whole day is $150, or you can come for the panel and performance only for $25. Tickets are available now at our online store.
Thanks, and we hope to see you there!
---
5/8/12

May 8, 2012
Greetings from Tattoo Education!
Every now and then we'll add an item to our catalog just for the fun of it; this weeks newest item is a great example. Artists of all ages are invited to add their own color and creativity to the pages found within The Coloring Book Project: A Collection by 100 Artists from Around the World. This wonderfully imaginative book brings together inspiration and ingenuity from an all-star cast of artists, each contributing their own enchanting sketches, and then handing them off to you to complete with your own touch of artistic magic. With 215 pages of designs to color and activities to execute, colorists can dive into the pages full of tattoo-related artwork and escape to a creative world through their pencils, markers, and crayons. The Coloring Book Project compositions are not intended as tattoo flash, but rather, pay homage to the ink industry and are perfect tools to bring out the artist in you!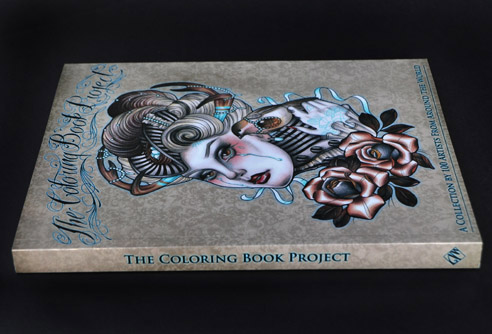 A portion of the contributing artists are Don McDonald, Gunnar, Greg "Craola" Simkins, Durb Morrison, Mike DeVries, Jason Stephan, Roman, Josh Duffy, Katelyn Crane, Jeff Johnson, London, Jamie Lee Parker, Sung Song, Steve Morris, Timothy Boor, Timmy B, Whitney Lenox, Mario Rosenau, Kyle Cotterman, Ty McEwen, Danny Black, Brett Herman, Andy Engel, DJ Minor, Jeremy Miller, Julian Zeff, Shawn Williams, Hilary Jane, and many more!!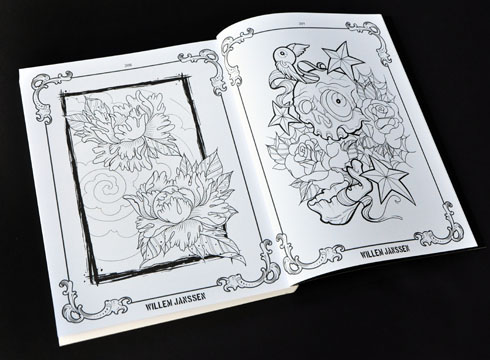 If your wondering exactly what age group this coloring book is intended for, we would say "It's PG." If your sensitive about your child coloring in artistic skull drawings, or scary faces, this might not be the right coloring book for your child. It's packed with tattoo related artwork, lots of beautiful roses, birds, anchors, snakes, geisha girls, robots, bio-mechanical designs, etc. Softcover, 215 pages. Available now at our online store!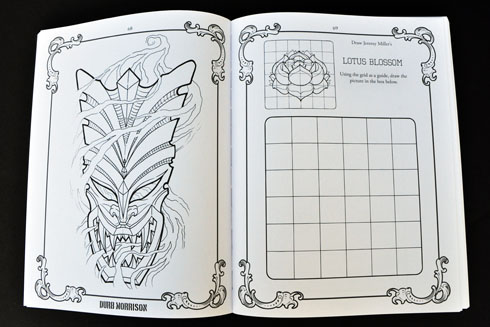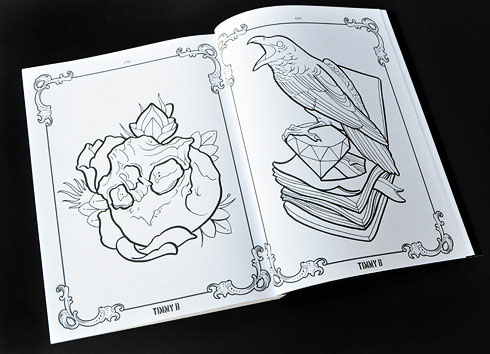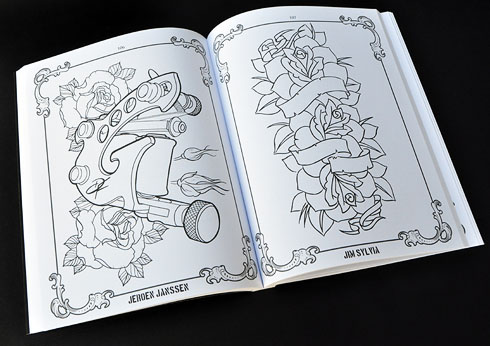 Thanks... and we'll be in touch with more announcements soon!
---
5/1/12

May 1, 2012
Greetings from Tattoo Education!

For many years now, Austin based tattooer Chris Trevino has been known as one of the industry's hardest working tattooers, and in particular is known for covering more square feet of skin in the past two decades than most of us can hope to in our entire careers. Chris has experimented with a variety of styles, and did them all very well... but as his career developed he realized that his passion was for very straightforward traditional Japanese bodysuits, and has since devoted all his effort to that, including extensive traveling and working in Japan. Gods And Warriors is a spectacular retrospective collection of some of Chris's favorite bodysuits from his career so far, and shows the work in a full-page uninterrupted gallery style format. Also includes an in-depth interview with Chris and a forward by Don Ed Hardy. It's presented at an oversize 10x13" on heavy gloss art paper and comes with a heavy duty protective slipcase. 174 pages, including a number of large tri-fold spreads. Available now at our online store!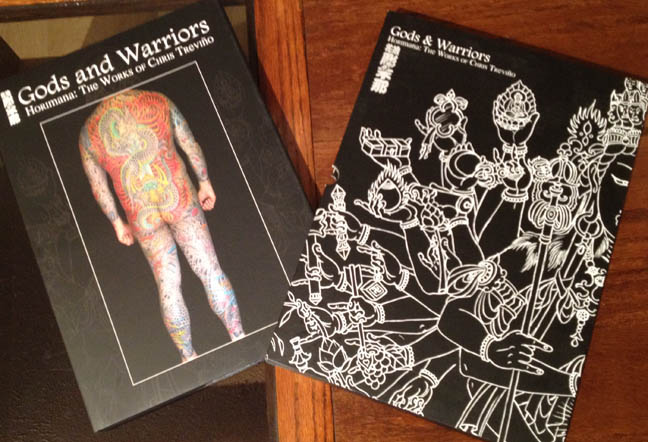 Recently we've started carrying a number of Japanese tattoo books in an effort to broaden the range of styles and techniques offered at our store. This includes Immoveable, a study of the Japanese deity Fudo Myo-o by Horitomo; Shige, an epic celebration of one of Japan's most progressive traditional tattooists; Ichibay, a surprisingly refreshing sketchbook by up-and-coming Japanese tattooer Ichibay; and two design books by Dana Helmuth, Nectar and Venom, featuring inspirational and stencil-ready Japanese flower and snake designs.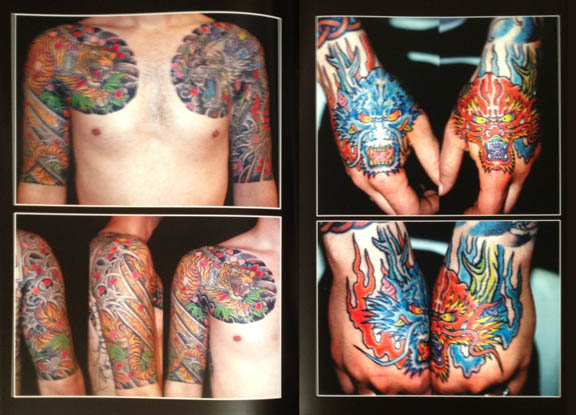 Thanks much, and we'll be in touch soon!
---
4/23/12

Greetings from Tattoo Education!
Every now and then an artist arrives on the scene whom we can't help but notice. Italian tattooist Alex De Pase began publishing his unusual portraits a few years back, and quickly proved to be one of these stand-out artists; each of his eye-catching portrait pieces that hit the magazine stands has jumped out in terms of originality and technique.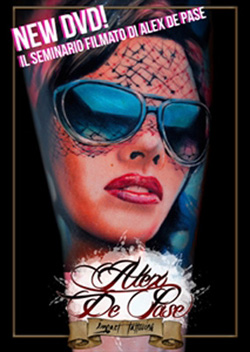 Alex has finally put his unique insight toward producing an educational DVD. Although he is known for his color realism, this seminar could potentially be helpful to any tattooist seeking to broaden their palette of rendering techniques. His approach combines a graphic boldness with a realistic sensitivity that can convey great subtlety and realism while still standing up to the test of time. Available now at our online store!
Speaking of Alex, we just returned from the Worldwide Tattoo Conference in Chicago, co-hosted by De Pase and TattooNOW's Gabe Ripley. It was an incredible two days of learning and inspiration. During the second evening's panel, I announced a new project that we are hosting at Tattoo Education: The Tattoo Longevity Project. You will now find a "Longevity Project" button toward the lower left corner of the screen- click it for a detailed overview of what we are hoping to accomplish and how you can be a part of this important research project. In a nutshell, we are seeking out photos of tattoos that have been in the skin 10 years or more, along with technical information such as which pigments and needle groups were used. The eventual goal will be a number of magazine articles that will hopefully help to clear up any confusion about what works, long-term, in the human epidermis. Drop by the site and check it out!
Thanks, and we hope to see you there!
Guy Aitchison
www.tattooeducation.com
www.hyperspacestudios.com
www.protonpress.com
---
4/18/12

Greetings from Tattoo Education!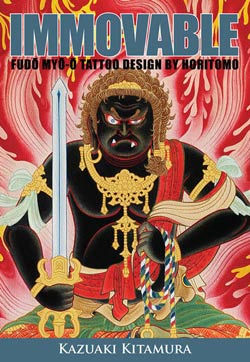 Horitaka's State Of Grace Inc. has published some great new books recently, many which we've been excited to add to the catalog at our online store. Traditional Japanese tattooing has a timeless appeal that has never gone out of style, and we are now blessed to have a few of the great Japanese masters sharing their knowledge with the tattoo community.
Kazuaki Kitamura, also known as Horitomo, has over 20 years of experience doing solid traditional Japanese style tattooing. In "Immovable: Fudo Myo-o Tattoo Designs By Horitomo", he goes into great depth describing and illustrating Fudo Myo-o, one of the great Wisdom Kings in traditional Buddhism. The character of this mythic figure, who is often worn in tattoos as a form of personal protection, is explored in great depth from a variety of angles and positions, including historic information and a detailed study of different weapons, garments and other essentials. Other characters are included, along with a number of dragon and floral designs to accompany them. The images are all line drawings done with masterful ink technique, and can either be adapted directly to stencil-ready tattoo art, or used as a source of inspiration and accurate information when creating your own drawings. Softcover, 9x13", 186 pages... Immovable is available now at our online store.
Thanks, and we'll be in touch soon with more innovative new educational items!

---
3/29/12

March 29, 2012
Greetings from Tattoo Education!

We recently added to our catalog Shige, a thick book on one of Japan's most prolific tattoo talents. Shige is a truly modern Japanese tattoo artist, embodying the classic traditions of Japanese tattooing while seamlessly incorporating modern influences and sensibilities. His publisher, Horitaka's State Of Grace, has just released an incredible tattoo reference resource in this same spirit: Ichibay, featuring drawings and sketches by Japan's young talent Ichibay, also known as the Demon Of Drawing.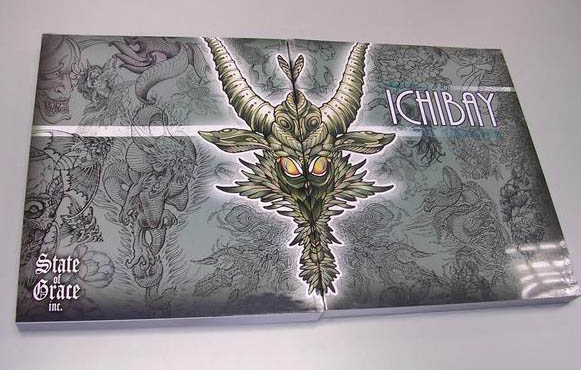 Ichibay's book is truly one-of-a-kind. His drawing style is on fire, with a fresh new look that brings in a lot of great new material to the Japanese style. Although much of the material is rooted in traditional styles, his use of the style is brand new, and he also includes a lot of material that is a strange hybrid of traditional, ornamental, tribal, biomechanical... it's hard to define. without seeing it for yourself. Now available at our online store for only $40.

We also wanted to mention one more time the Worldwide Tattoo Conference, coming right up onApril 10-11 in Chicago. This is a truly unique event, dedicated entirely toward education for tattoo artists and featuring intensive seminars by Nick Baxter, Alex DePase, Bob Tyrrell, Jeff Gogue, Boris Laszlo and myself. Evenings will feature forums where everyone can participate in discussions on important tattoo subjects. If you're not booked solid on those days, don't miss the chance to be part of this educational experience. Tickets are available at our online store, including studio deals offering discounts for 4 tickets.

Thanks, and we hope to see you there!
---
3/6/12

---
2/18/12

---
2/13/12

February 13, 2012
Greetings from Tattoo Education!
Thanks, and we'll be in touch soon!
---
2/2/12

February 2, 2012
Greetings from Tattoo Education!
In our online store, we like to carry not only top-of-the-line, nuts-and-bolts educational items, but artistic and inspirational ones as well. Mike DeVries' new hardcover book, Animal Ink: Exploring the World's Wildlife Through Tattoo Art, is a feast for the eyes, brimming with inspiration from some of the world's best tattooists. Featuring 304 full-color pages, this artistic powerhouse not only contains tattoo work from 160 artists, but in addition includes 62 stories about specific animal tattoos with details, meanings, and inspiration from the collectors who wear the ink and the artists who inked them.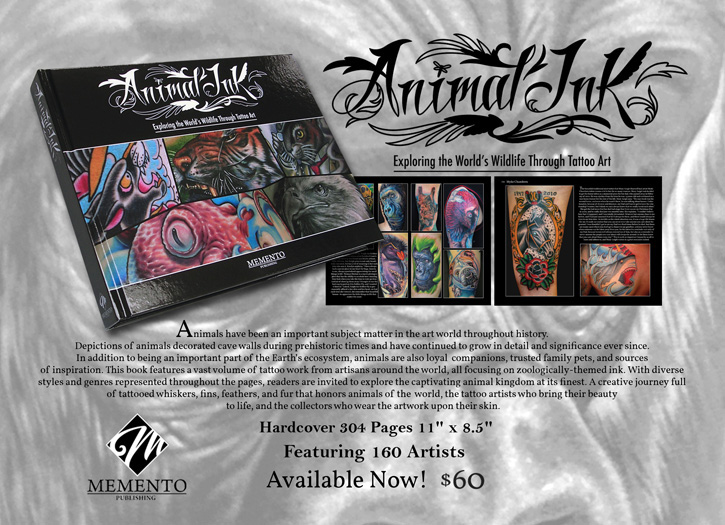 Animal designs have appeared throughout history in all facets of the art world, so it's no surprise that utilizing animals' beauty, strength, and grace has been a large focus within the genre of tattoo art. For those seeking animal tattoos, there is an endless array of styles, creativity, and artists to choose from and Animal Ink encompasses and celebrates these many different displays within its pages by featuring over 1,500 tattoos from creatures of the wild kingdom.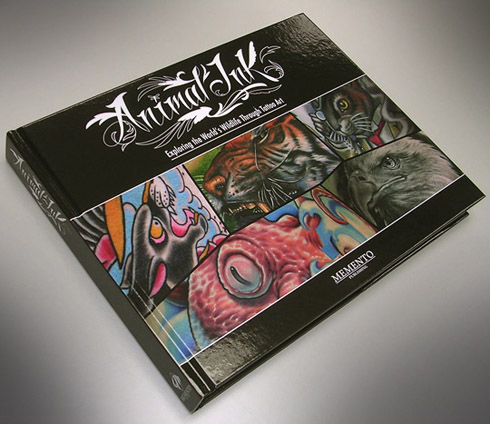 Whether your interest is that of a zoological focus, tattoo art, reference inspiration, or keeping up with the impressive accomplishments of tattooists around the globe, Animal Ink is an exceptional addition to any library. This high-quality 11 x 8.5" hardcover book is brought to you by Memento Publishing and features the work of an all-star list of tattooists. For a complete artist listing, come check out Animal Ink in our catalog.


Thanks, and we'll be in touch soon!
---
1/18/12

January 18, 2012
Greetings from Tattoo Education!

Many of you know, or know of, Dan Henk... he's recognized for his edgy, horror-related tattoo work and dark illustrative paintings. Like many tattooists, Dan has a variety of interests and creative pursuits... and has written a sci-fi novel, complete with illustrations.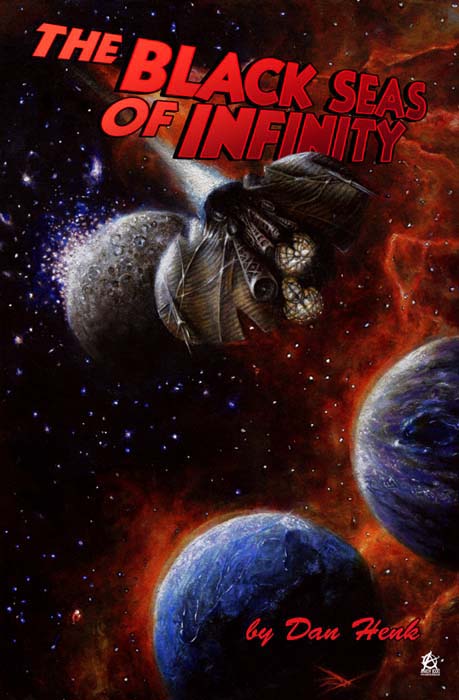 "The Black Seas Of Infinity" pays homage to the pulp greats of the '70s and '80s, while exploring some interesting new ground. The main character, who we never really get to know by name (should we just call him Dan?), through a series of strange circumstances and decisions, ends up giving up his human body- permanently- in exchange for a high-tech, alien-made humanoid chassis. With no ability to speak and no immediate prospect of death, the plot has all kinds of interesting room to move. One of the most striking aspects of the story is the character's extensive journey across the eastern United States, through the South and into Texas and beyond, through a near future civil-war-torn America. No specific reason or background for the conflict is given, and in some ways it halfway morphs into this brooding, florid meditation on the decadence of modern culture, until the character finally reaches Mexico and the story shifts into sci-fi high gear. A fun read, for not only fans of the genre but anyone who enjoys Dan's dark, intense style. 268 pages, $11.
Although we are primarily an educational website, we like to also carry art books and other creative items produced by tattoo artists. It's very rare for a tattooist to produce a novel, so we're psyched to be able to carry this item here at our online store.
Thanks, and we'll be in touch soon!
---
1/6/12

January 5, 2012
Greetings from Tattoo Education!
Although our focus at this website is on education for tattoo artists, we also like to carry a few fine art books and other items that are by or about tattooists but are not strictly educational- after all, inspiration can be as important as education. In this spirit we are excited to announce the addition to our catalog of an amazing new art book by Japan's Shige.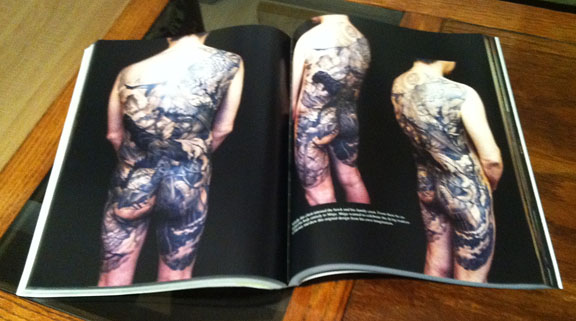 Few tattooists today embody the fusion of tradition and modernity as thoroughly as Shige. Over the course of his career he has become renowned for retooling traditional Japanese motifs into his signature ultra-smooth, technically flawless reinterpretation of one of the world's most respected tattoo traditions. In the book Shige, published by State Of Grace Inc., we are presented with not only a mind-blowing portfolio of all of his most epic work, photographed and presented in a fine-art format, but also a surprising collection of paintings, collaborations and mixed media pieces, plus an entertaining and informative pictorial history of his career and travels. At 9x13" and 324 pages, it's a hefty volume of incredible work presented beautifully... perfect for fans of classic, modern, Western, Eastern... really, anyone who appreciates beautiful art will be blown away by this book... available now at our online store!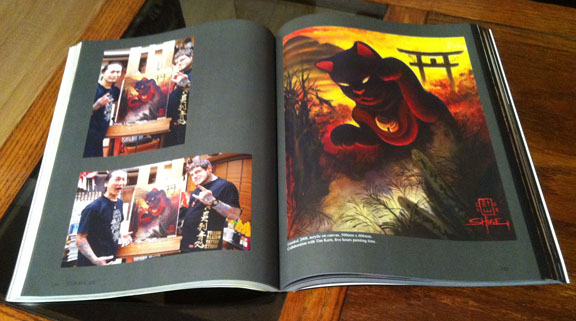 While you're there, be sure to take a quick look through our catalog- many of the items there are strictly for tattoo artists and will only be shipped to established shops, but we also carry a wide array of books and DVDs that are intended for both artists and collectors. We also have in stock True Tubes, the first and only hybrid plastic/steel disposable tattoo tubes- truly a revolutionary new product.
Thanks, and we'll be in touch soon!
---
12/6/11

December 3, 2011
Greetings from Tattoo Education!
I get a lot of email from tattooers. A lot of it is appointment requests (which I'm grateful for, even if I can't get back to everyone) but there is also a lot of curiosity about technique. The two most common questions I am asked are, 1) whose machines are you using? and 2) what pigments do you recommend?
For the record, I do have recommendations, and I'd like to share some of them here. But I first want to point out that this is based entirely on my experience working with these products, along with listening carefully to my friends and colleagues about their experiences. I do not- and never have- taken any payment for recommending tattooing products, and in fact have turned down a number of lucrative offers to do so. I feel that it's far more important that I can share with you my honest opinion about what works and what doesn't.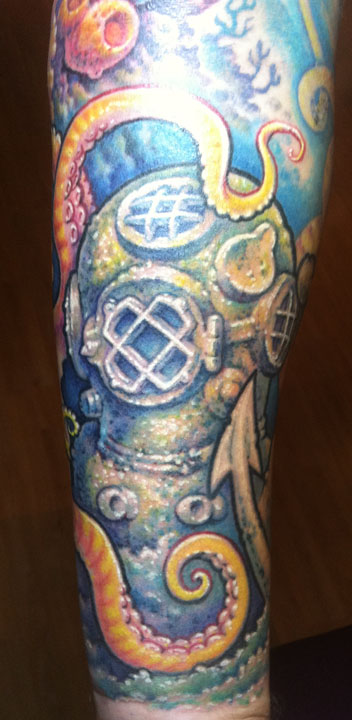 That said, I believe there are many fine brands of pigments available these days, and only a few that are terrible. I've been using a combination of several brands including Eternal and Fusion- these two brands are direct competitors, but I believe that is part of what makes both brands so good. Both brands have taken considerable advice from artists and expanded their selections to include many unusual off-colors and weird tones, vastly broadening the range of what's available. This has helped revolutionize color tattooing in recent years.
I am regularly trying out new machines, different size needle groups, new tube designs etc... but I often find myself gravitating toward a favorite set of machines. For several years now I've been using a lightweight steel liner from Tramp Welker for fine detailing, an aluminum lining shader (a compromise between the short stroke of a liner and the long stroke of a shader) from Fallen King for all my 5 mag work- I do a lot with a five mag, including the initial layout of most large work. I use a production model Aaron Cain machine for driving my big mags, and just recently purchased a liner from Chris Smith of Deluxe Tattoo in Chicago, which I've been using for bold linework and small painterly details, usually with a loose 7 or 9 round. These four machines provide me with the full range of working styles I need to produce the kind of bold but finely rendered work that I'm known for.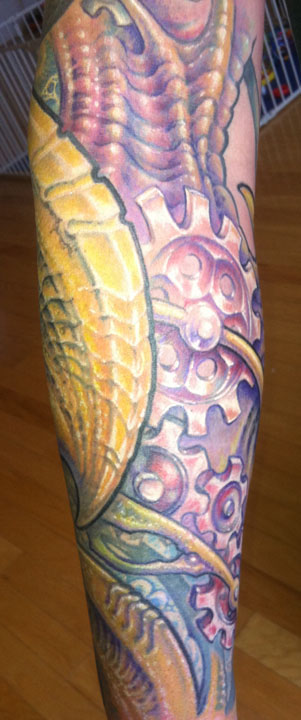 We carry a lot of great educational books and DVDs at www.tattooeducation.com from a number of the industry's most innovative artists going into detail about their design and technique strategies, including DVDs from realism sensation Nikko Hurtado, renowned pinup artist Joe Capobianco, portrait and wildlife expert Mike Devries, traditional/illustrative tattooer Russ Abbott, comprehensive realism instruction from Keith Ciaramello, plus my own massive educational package Reinventing The Tattoo, where I go into detail about techniques like the ones I mentioned earlier... along with a ton of other great educational books and DVDs.
Every day is a great day for improving your work; come check out our catalog and see how you can become even better at your profession.
Thanks, and we'll be in touch soon!

Guy Aitchison
www.tattooeducation.com
www.hyperspacestudios.com
www.protonpress.com
---
11/15/11

November 12, 2011
Greetings from Tattoo Education!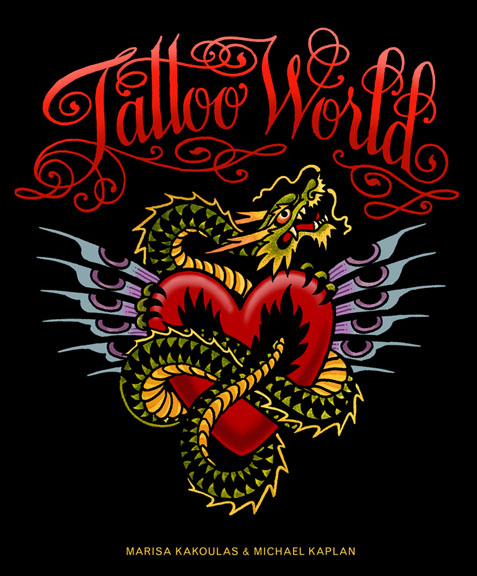 Every now and then Michele and I are invited to participate in one of the various tattoo related book projects that come out each year. In recent years there has been an explosion of new tattoo art books featuring contemporary tattooists at their best, including several such books put out by our own Proton Press. Most of these books are released within the tattoo community where they find their core readership; it's rare for tattoo books to see much of an audience outside of our industry.
That's why we are so excited by the release of Tattoo World by Abrams Publishing. This book will be distributed not only within our community but will also see some shelf space in places like Urban Outfitters or stores in major airports. These are places where casual readers will bump into these books and take a minute to flip through them. It's this kind of exposure that brings new serious collectors into tattooing- the explosive growth of tattooing can be attributed not only to the amazing art coming from tattooists, but also to the fact that we've finally been able to break down some of the traditional barriers toward our art being acknowledged as legitimate and important.
Tattoo World is a great deal- it's a 384 page hardcover monster with over 1000 color photos by 125 artists from a wide range of styles and sensibilities. Michele and I were honored to be included in this fine collection of great tattoo art. We are now carrying it at our online store; it makes a perfect addition to your waiting room bookshelf, your home library or as a gift to your favorite tattoo collector. Available now for only $35!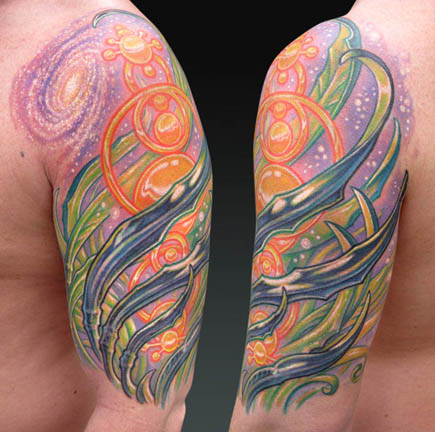 Meanwhile, we have finally put up a Facebook page for our sister site Hyperspace Studios... drop by, take a look and like us if you want.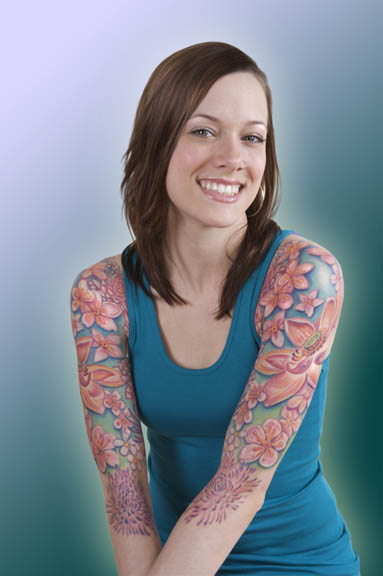 Thanks, and we'll be in touch soon-
Guy Aitchison
---
10/26/11

October 21, 2011
Greetings from Tattoo Education!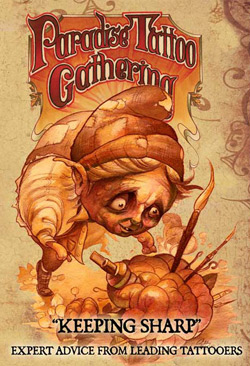 Tattoo conventions and events have always been one of the best ways for artists to communicate with their peers and discover new things. Each convention offers different features, such as contests and live painting experiences. The Paradise Tattoo Gathering is a stand-out show in that it is set up almost entirely for the artists and their clients, with almost none of the general public walking around. One of its features that really stands out from the other tattoo events, though, are its immersive, in-depth nightly forum discussions with a panel of respected artists expounding on various subjects. These panel talks allow for audience participation and provide a window into the minds of some of the industry's most innovative members.
Finally a DVD is available featuring two of Paradise's most memorable panel talks, with two and a half hours of uncensored group discussions with some of the world's leading tattooers. A variety of topics are covered with plenty of food for thought for artists young and old, including a discussion on ways of staying at the top of your artistic game, keeping your career on a strong path, and avoiding tattoo burnout, along with a talk about exploring the outer limits of what's technically and artistically possible on the human body. Bonus Material: interviews, various artist clips, & the tattoo of the day contests. Take advantage of this inspiring learning experience for only twenty bucks... available now at the Tattoo Education online store!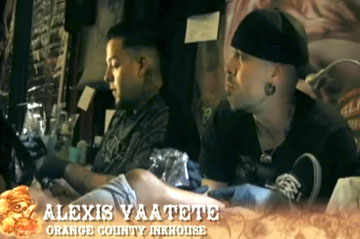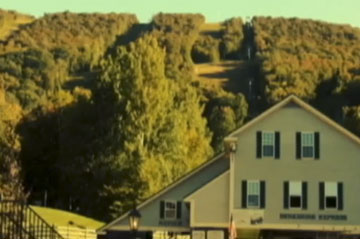 Thanks, and we'll be in touch soon-
Guy Aitchison
www.tattooeducation.com
www.hyperspacestudios.com
www.protonpress.com
---
10/6/11

October 6, 2011
Greetings from Tattoo Education!
We are psyched to announce the release of Inside Out, Chris Dingwell's new book of acrylic paintings. Chris is one of tattooing's more stand-out wild card artists, and never fails to surprise with his wit and originality. His characteristic paintings have become a favorite among collectors within the industry; we proudly display a major sculptural work of his here in Hyperspace Studios. Over the past few years he has cranked out an epic body of paintings, each more unpredictable and visually overwhelming than the last. Finally he's had the chance to bring this work together into a fun, affordable and highly collectible book.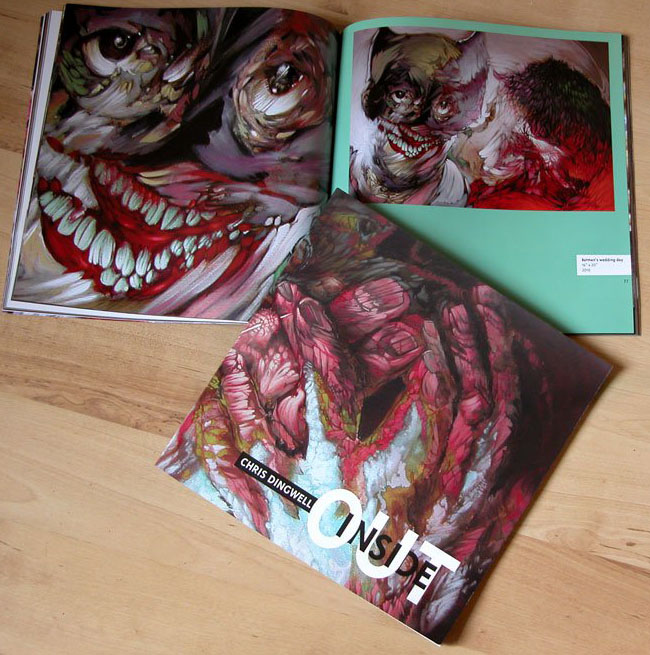 Simply put, Inside Out will rattle your eyeballs.It's one of the most unique and visually stimulating new art books to hit the market in a long time. Chris is a true original, and you can now enjoy his works up close in this high-quality 150 page glossy paperback volume. Available now at our online store for only $40.00!
To celebrate this book release I waylaid Chris long enough to get him to answer a few questions in an exclusive interview:
---
9/28/11

September 21, 2011
Greetings from Tattoo Education!
Remember the good old days of using deodorant to apply stencils? For years, tattooists have made do with a variety of substances, including deodorant and soap, to apply stencils, with varying results. More recently, Stencil Stuff was formulated to give you sharp, dark, long-lasting stencils with consistent results. It's been on the market long enough that many well-respected artists in the industry now swear by it. We are now carrying Stencil Stuff at tattooeducation.com; it's proven itself and can help make the difference between a tattoo session going smoothly, or being a stressful race against a fading stencil.

Many tattooists now work freehand on skin, using marker, pen or surgical marker to draw the design directly on, allowing for more intuitive use of the client's anatomy. Unfortunately, many artists have found that marker drawings on skin can be far shorter lived during the tattoo process than hectograph stencils. Spray Stuff changes all that; now, after completing your freehand drawing, you can spray a thin coat of this unique product over the drawing, giving it greater longevity during all the wiping and handling that takes place during tattooing. It's a well-tested product in the toolkit of many of the industry's most noted freehand artists, and we are now carrying it in our catalog as well.
For any tattooists who regularly handle complex projects, these products can provide an extra degree of confidence and take some of the stress out of the job... available now at our online store!
Thanks, and we'll be in touch soon-
Guy Aitchison
www.tattooeducation.com
www.hyperspacestudios.com
www.protonpress.com
---
9/24/11

I get a lot of requests for large coverup tattoo projects, particularly full biomech sleeve coverup projects. Each of these requests comes with its own set of challenges, but fortunately in many cases the client has already had a number of laser removal treatments to lighten the old tattoo before proceeding with the new coverup. Although the laser is by no means a perfect removal method- as of now, there is no such thing- it can lighten the offending tattoo enough to allow for far more options with the new piece, plus an overall look that is far less dark and dense than a typical coverup tattoo. This past week I got a chance to finish a full sleeve laser coverup project, and wanted to share it with you. The client had his arm mostly just outlined, plus about half of his forearm filled in from an earlier attempt at covering the unwanted outline... so there was plenty of stuff there to begin with. However,he was diligent about having the piece lightened, and by the time I got to it the arm had been hit almost a dozen times in its darkest parts, providing me with an almost empty canvas.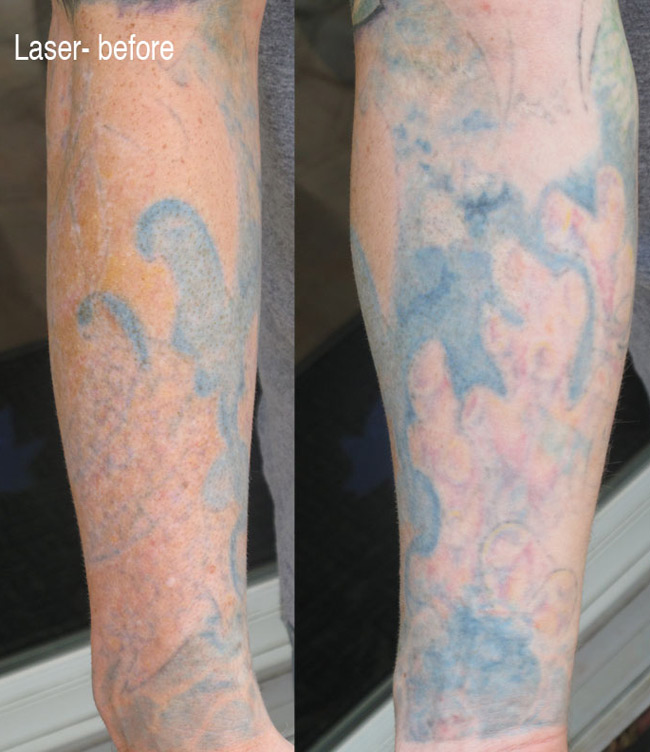 The laser has its limitations- very dark or thick outlines can be hard to remove entirely, and certain colors- particularly purples and blues- can be especially reluctant to come out. That's where his arm was when we began, with the old outlines lightened as far as they would go and a stain of old turquoise on his inner forearm. With coverup projects, it's really no big deal to absorb old patches of color into the new piece- just a matter of taking those old colors into consideration when executing the new piece. It's a lot harder to cover old outlines, which have direction and purpose and can run counter to the direction the new piece is trying to take. That's why it was so nice to have the old stuff lightened to the extent it was. The remaining bits of pigment, forming a peppery stain over parts of the arm, just served to provide the new piece with an extra degree of texture and character- it's just a matter of working it in.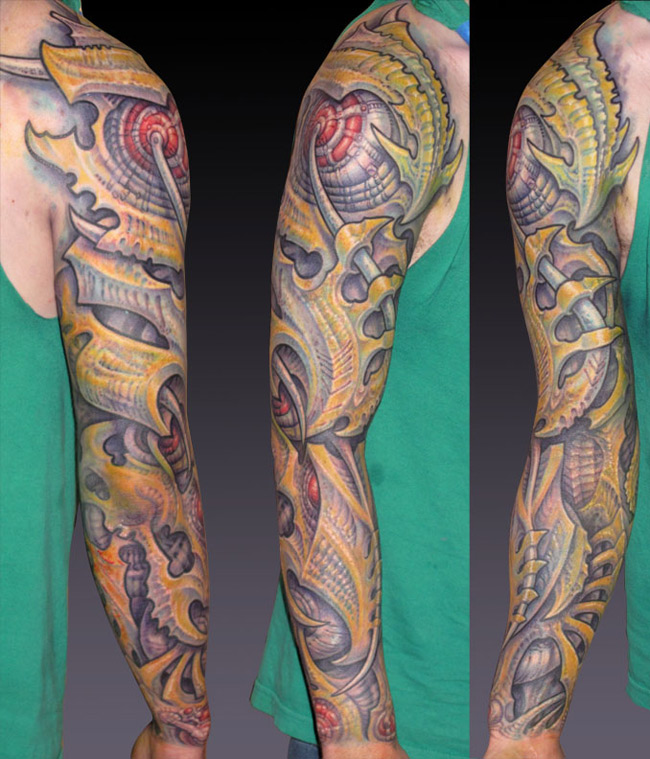 This client had the additional challenge of being very freckly- but with the old laser stuff showing through, the freckles simply added another degree of detail to the piece; I simply worked carefully to make sure every freckle, spot or stain on the arm was worked into the new piece. The key with coverup projects is to remember that you really can't cover the old stuff- you have to incorporate it into the new piece. Attempts to cover or bury the old work inevitable create dark tattoos; the last thing your client needs to hear from strangers on the street is, "nice cover-up".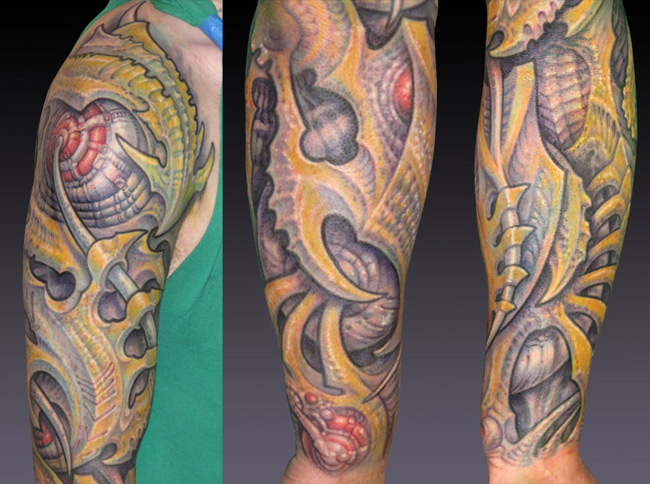 I also recommend working carefully to create balance through the whole piece- dark vs light areas, detailed vs smooth areas, brightly colored vs subdued areas... the balance between these elements should be maintained through the whole sleeve, not just the coverup zones.
A coverup doesn't have to look like a coverup; it just needs the right approach to begin with. A little lightening with the laser never hurts- at least, it doesn't hurt the project. As far as hurting the client, that's another story entirely. For more information on the techniques used to do this piece, check out my mammoth instructional package Reinventing The Tattoo; you can also see more of my coverup work at the Hyperspace Studios coverup gallery.
Stay tuned for more tattoos, information and educational products!
Guy Aitchison
---
9/14/11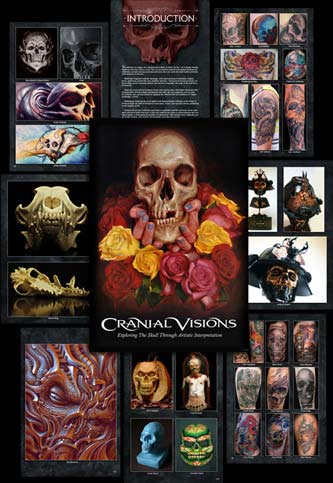 September 13, 2011
Greetings from Tattoo Education!

Tattooing is an art form that attracts a wide variety of artistic styles. A vast spectrum of artists express these styles creatively not only on skin but in other media as well, including painting, sculpture, digital art, etc. Art done by tattooists has been collected into group art show or book projects numerous times, and always makes for a great viewing experience. Memento Publishing's recent book release, Cranial Visions, is a great example- the skull, a classic favorite tattoo motif, translated into a dizzying variety of tattoos, paintings, sculptures, photographs, digital creations and other hybrid art.

Cranial Visions is now being offered in an affordable softcover edition- 800 images for only $60! It's a must for your shop library, or makes a great gift for any tattoo fan. Available now at our online store.

We'd like to also remind you of another book we're carrying from Memento Publishing, Tattoo Prodigies. Rather than being a theme-oriented group project, Tattoo Prodigies features tattoo work by some of the world's most sought-after tattooists, each showcasing their own style or specialty, in a beautiful large-scale format; some artist features include detailed interviews. It's another great book for the studio library, a perfect companion for Cranial Visions, only $80!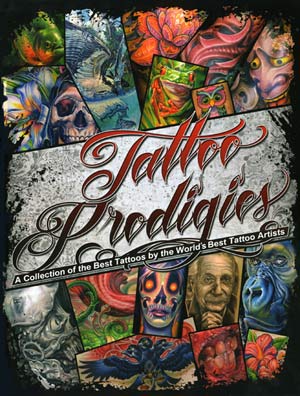 Thanks, and we'll be in touch soon!
---
9/14/11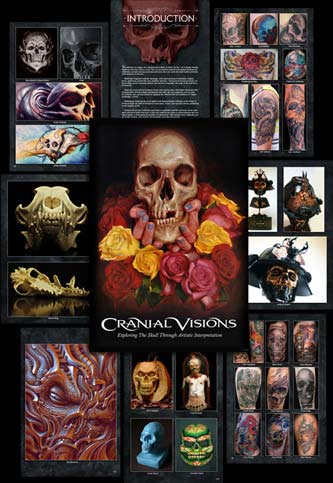 September 13, 2011
Greetings from Tattoo Education!

Tattooing is an art form that attracts a wide variety of artistic styles. A vast spectrum of artists express these styles creatively not only on skin but in other media as well, including painting, sculpture, digital art, etc. Art done by tattooists has been collected into group art show or book projects numerous times, and always makes for a great viewing experience. Memento Publishing's recent book release, Cranial Visions, is a great example- the skull, a classic favorite tattoo motif, translated into a dizzying variety of tattoos, paintings, sculptures, photographs, digital creations and other hybrid art.

Cranial Visions is now being offered in an affordable softcover edition- 800 images for only $60! It's a must for your shop library, or makes a great gift for any tattoo fan. Available now at our online store.

We'd like to also remind you of another book we're carrying from Memento Publishing, Tattoo Prodigies. Rather than being a theme-oriented group project, Tattoo Prodigies features tattoo work by some of the world's most sought-after tattooists, each showcasing their own style or specialty, in a beautiful large-scale format; some artist features include detailed interviews. It's another great book for the studio library, a perfect companion for Cranial Visions, only $80!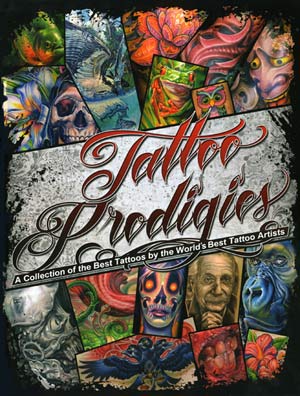 Thanks, and we'll be in touch soon!
---
8/11/11

August 10, 2011
Greetings from Tattoo Education!

We've had an incredible response to the addition of True Tubes to the Equipment section of our catalog. True Tubes are the world's first hybrid plastic/steel disposable tubes, offering all the convenience without making any of the sacrifices. True Tubes come in a wide variety of styles, including different sizes of round and diamond tips along with a wider than normal range of shading tips. The steel tips are made of high quality stainless and are always brand-new- none of the wear and tear that you'll see on your non-disposable tips.


We have just added 11 diamond tip liner tubes to the catalog, making for a total of 11 different True Tube styles. Since we've had a lot of requests from artists curious to try them out without committing to a dozen of each tube style, we are now offering a mixed sample pack that includes a 5 diamond, 8 diamond, 11 diamond, 5 round, 7 round, 9 round, 5 magnum, 7 magnum, 9 magnum, 11 magnum and 13 magnum. We include two of the 5 diamond tubes, our most popular style, to make it an even dozen. This sample pack is a great opportunity to try out all the styles of this revolutionary new product- check it out!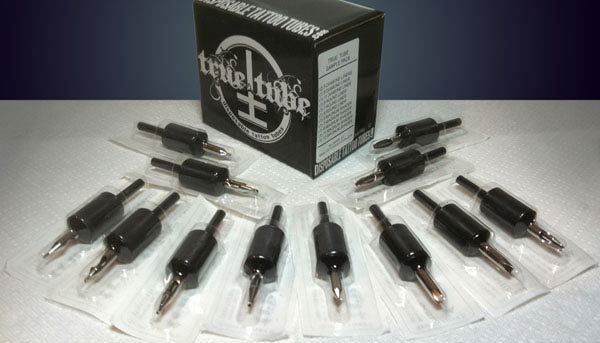 Thanks, and we'll be in touch soon!
---
7/22/11

July 18, 2011
Greetings from Tattoo Education!
Those who've known me for a while know I've never been a big fan of disposable tattoo tubes. Although you can't beat the convenience- these days, you can get by without needing an autoclave if you are willing to use disposables- the tubes themselves have always been, in my opinion, fatally flawed. My biggest issue has been the tips themselves; plastic tip exert a different level of friction on the vibrating needle, changing its ink flow properties and altering the entire tattooing experience. With most of them, the exact angle of the tips is slightly off- an unavoidable by-product of the plastic forming process- and the number of needle group types has been limited to just the most popular basic styles. Many artists have adjusted to these differences out of convenience, but many others, myself included, have stayed with steel tubes for the long haul for their greater variety and higher quality overall tattooing experience.

Now, veteran tattooer and Hell City promoter Durb Morrison has created a new disposable tube that overcomes all these problems. True Tubes are the world's first hybrid plastic/steel disposable tubes, offering all the convenience without making any of the sacrifices. True Tubes come in a wide variety of styles, including different sizes of round and diamond tips along with a wider than normal range of shading tips. The steel tips are made of high quality stainless and are always brand-new- none of the wear and tear that you'll see on your non-disposable tips. And at around two bucks each, we're talking about a significant improvement in your tattooing setup at just a fraction more cost than even the cheapest disposable tubes.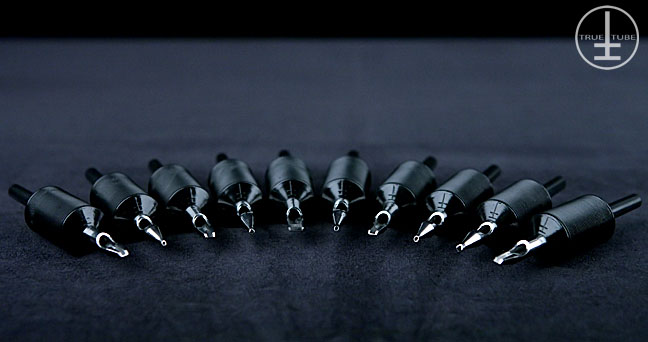 Michele and I have been using True Tubes all year. I've always been skeptical about disposables, but after a power surge fried our autoclave and we faced delays in getting the replacement parts, I figured I'd try them. I've always respected Durb and knew he's have a solid product; now after working with them for a few months, I'm impressed enough that we are carrying them at the Tattoo Education online store. True Tubes are the first steel tipped disposable tubes of their kind, and allow your machines to run at the speed they are engineered for. I recommend you try them- if you are already using plastic tubes, you'll be amazed at the improvement. if, like me, you are a steel tube fan, you'll find True Tubes to be a more than adequate replacement. We've got them in stock now at our online store.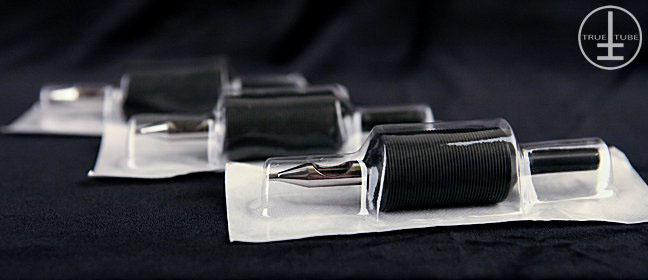 For the rest of you who are still fans of steel tubes- or for any tattooists suffering from hand and wrist problems- I'd like to remind you about Morphix Grips, another great product we carry. Morphix Humbolt and Flatiron grips are scientifically engineered to fit your hand perfectly, allowing for a high degree of dexterity while easing strain on the hand and wrists... allowing for longer and more productive sessions.
---
7/15/11

Friday, July 15, 2011
Greetings from Tattoo Education!
It's been a while since Michele and I have done a major article in a tattoo magazine; although it's helpful for tattooists at any stage in their careers to submit work to the magazines every now and then, just to keep their work in general circulation, we tend to pace our magazine appearances further and further apart. But when our friends at the Japanese magazine Tattoo Burst invited us to grace one of their issues, we made a point to gather some of our favorite recent work together for them. Japan has a long history of doing innovative designs on skin, dating back hundreds of years, and their contemporary tattoo culture is vibrant, technically strong, breaking new ground while remaining firmly rooted in their long tradition, so we were honored to have the invitation.
Since Tattoo Burst is difficult to find outside of Japan, we thought we'd post the article online so you can all check it out, including an English language translation of the interview; you can find it at our art site, www.hyperspacestudios.com, at the Events page. Check it out, and while you're at it be sure to drop by the Hyperspace online store to check out our vast variety of wearable art goods, archival prints, music and other fun creative gifts.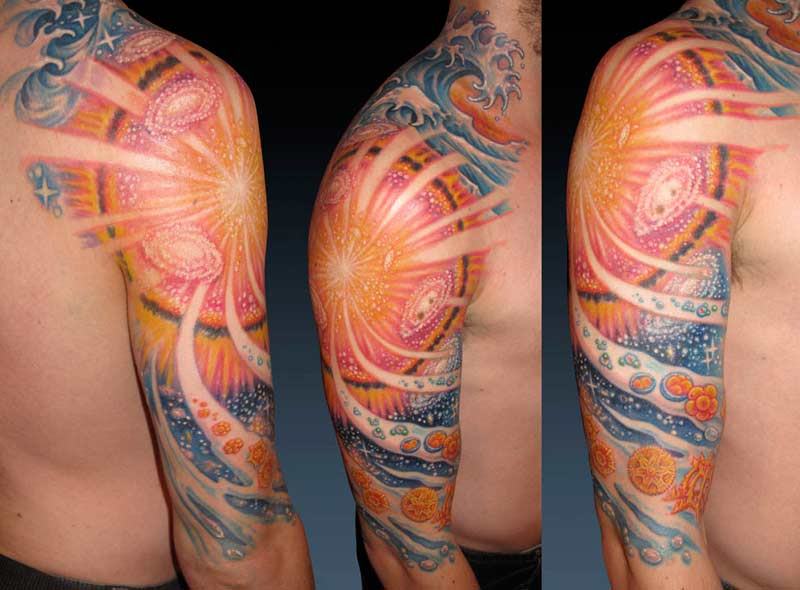 For those of you in the Los Angeles area, our friend and client Jamie Kilstein (pictured here) is scheduled to perform some of his noted hard-edged political comedy at the Steve Allen Theater this coming Monday night at 8:00pm. This is one of his most important performances yet and he expects some influential people in the audience; what he needs now are some tattooed rabble-rousers to show up and give the crowd a little color and life. He's not only very funny but also smart and very on-point with current affairs. If you're interested, click here for tickets (only ten bucks!), or check out Jamie at www.wearecitizenradio.com.
Thanks, and we'll be in touch soon!
---
6/10/11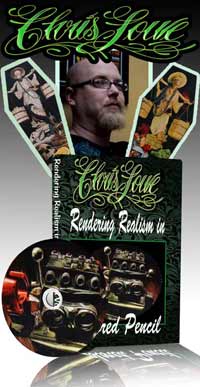 Friday, June 10, 2011
Greetings from Tattoo Education!
I get emails from tattooists all the time asking for the special secrets... whose inks do I use? Whose machines? What needle groups? All these questions reveal what I think is a fundamental problem with the way tattooists learn; rather than concentrating on learning to draw well, they hope to bypass all that messy and time-consuming art training and just learn tattooing. Unfortunately, that would be like learning to play the guitar without understanding how music works- basically, a waste of time.
My answer to these questions is always the same: Focus on your drawing. If you have a strong command of your art skills, tattoo skills will come much more easily along with things like shading, color theory, clean linework and all the rest. Let me say it in all capitals: YOU CAN'T BE A GREAT TATTOOIST WITHOUT BEING AT LEAST A PRETTY DECENT ARTIST. Period. The longer you try bypassing the art fundamentals, the longer and more painful your struggle with tattooing will be.
Fortunately there are more and more good art teaching materials available that are targeted at tattoo artists. For starters, the first 200 pages of my book Reinventing The Tattoo are dedicated to things like flow, contrast, lighting and linework before anything is even discussed about putting it into the skin. Nick Baxter's recent book Sharp-Focus Realism In Oil is another good example- lots of discussion on color theory, focal planes, composition and artistic message, explained in a way that should make sense to any tattooist or apprentice. Now there's also a great resource out for learning about colored pencil realism: Chris Lowe's Rendering Realism In Colored Pencil.
Colored pencil is a great medium for tattooists to work in, since its application, including hand movements, is so similar to tattooing. This new DVD provides an in-depth look into color realism with Chris Lowe as he reveals his methods on rendering realism in colored pencils in a concise manner, including which papers, pencils, and tools he uses. Start to finish, you will see every moment with detailed explanations to prepare you to achieve photo realism. In this 2 hour DVD you will gain all of the information you need to take your colored pencil to the next level, preparing you to take those same advanced steps on skin.
Available now at our online store for only $60.00. Thanks, and we'll be in touch soon!
---
6/5/11

June 6, 2011
Welcome To Tattoo Education!
Twice a year, Pittsburgh tattooer Don McDonald comes by Hyperspace Studios so we can work on projects, varying from elaborate collaborative paintings to big collab tattoo projects. Recently Don came by so we could put the final two sessions into Baltimore tattooer Markuss Decker's back. We started this project last spring, and including this visit have put a total of 6 long sessions into it, with both of us tattooing at the same time for the bulk of that time. We almost broke Markuss- the back can be pretty tricky to sit for- but everyone's happy with the end result. Pictured here is a healed photo of the previous visit, then a fresh one of what we got accomplished this time around. There's a bit of coverup in the upper area, but rather than simply going dark we chose to use enough texture and detail throughout the piece to absorb the old tattoo without a need to go any darker than necessary. The finished project took roughly 36 hours, with probably 2/3 of that involving 2 machines at once- close to 60 hours worth of tattooing.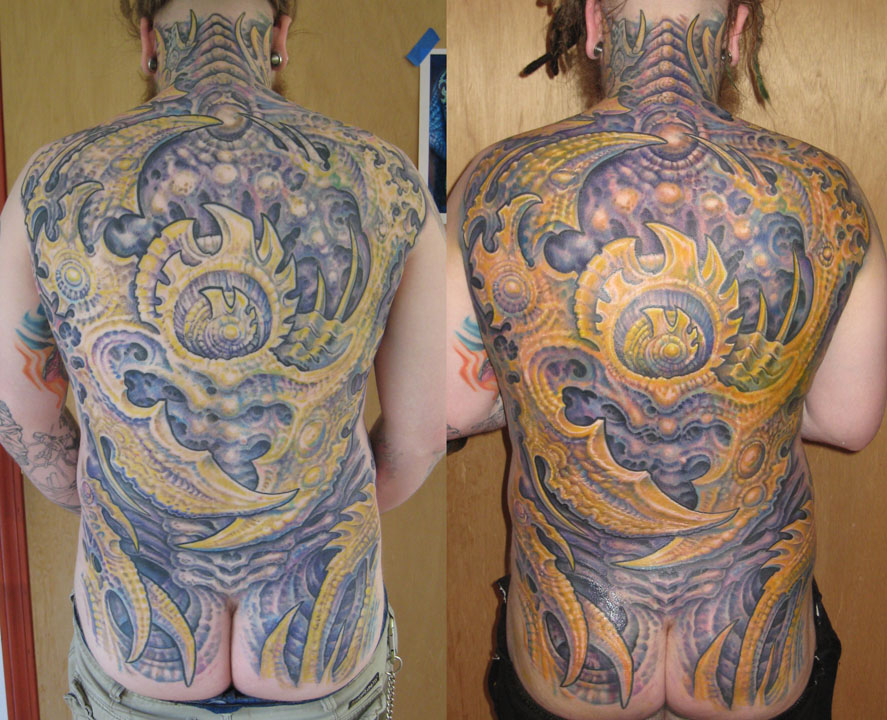 Throughout my career I've always been involved in collaborative projects with various tattooists on paper, canvas and skin. Collaborating is a great way to learn and expand your boundaries, plus just a fun way of hanging out with other artists and picking their brains. If you choose to work with another tattooer on a project, I recommend that you:
1) Work it out on paper first!
2) Try to tap into both artists' strength, so you can both have elements in the finished piece that reflect your current skill level.
3) Aim to have each artist work all parts of the piece, both on paper and later on skin, so that the piece is not divided into "their" parts and "your" parts... the piece will be more unified and you will learn a lot more if both artists are involved in all parts of the project.
4) Trade places from time to time, to ensure that each artist can put their touch in all areas of the piece. Before each switch, and before the beginning of each session, talk through your strategy: how will dark and light be distributed? How thick will the lines be? How will black be used, and where will it not be used? A good collaboration should be a partnership, not a competition, so the more communication, the better.
Mix it up well enough and you'll end up with a finished piece that looks like it was done by an artist who can only exist when the two of you are working together... a rare meeting of minds, and a great artistic challenge. You can see a whole bunch of collaborative work I've done with various artists at our Hyperspace collab gallery.
I've also posted some new material in the Ask Guy page. This time I talk about getting smoother gradients, working with gray washes and applying solid black so it will heal smoothly. I also address a big taboo question: Should a gay person even bother pursuing a career in tattooing? Is our industry ready for that?
Check it out, and as always, please feel free to submit your own questions... I'll do by best to answer them the best that I can.
Thanks, and I'll be in touch soon!
Guy Aitchison
---
5/16/11

May 15, 2011
Greetings from Tattoo Education!
I'm finally getting back into the swing of things after the birth of our new daughter- a lot of you artists are parents and you no doubt know how big the adjustment is. Now I'm sinking my teeth back into a couple of ongoing book projects, some new tattoo pieces and some website upgrades. I'm starting with a new chunk of material for the Ask Guy page, where readers are invited to submit their favorite tough questions, and I do my best to come up with sensible answers for them. In this round, I'm focusing on achieving smooth solid color and tribal black saturation, along with the classic big questions on how to land an apprenticeship or how to improve your work situation to be able to attain a working environment where you can function at the pace and style that suits your personal and artistic sensibilities. As always, feel free to submit your own questions. Thanks, and enjoy!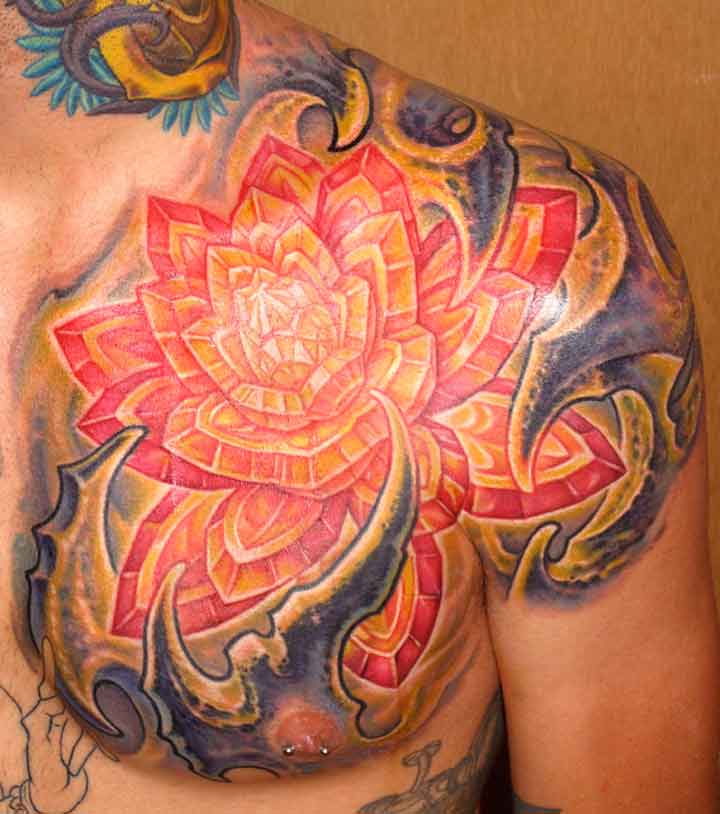 ---
4/11/11

April 9, 2011
Greetings from Tattoo Education!
A growing number of tattooists have been embracing Adobe Photoshop for all kinds of needs, everything from making a slick portfolio presentation to preparing drawings for their clients. In answer to this increasing need, Mike DeVries and Jamie Parker have put together an affordable, thorough DVD tutorial to help get artists familiar with this crucial piece of graphic art software.
"Get Digital with Mike DeVries and Jamie Parker" is a two-disc instructional DVD full of tips, tricks, and techniques to help tattoo artists to utilize Adobe Photoshop and learn how its tools can enhance creativity and imagination. Beginning with familiarization of most of the tools used in Adobe Photoshop CS3, the DVD explains what most tools are ideal for, covering shortcuts, saving options, and file organization.
Subjects such as: the importance of the dodge and burn tools, loading new brushes and fonts, colorization of black and gray photos, adding light sources to photos for striking enhancements, and changing backgrounds are explained. The instuction also delves into more advanced techniques, such as adding color to a pencil sketch and "zombifying" images; as well as guidance on how to make business cards, fliers, and banners. This excellent DVD set will help tattooists in an abundance of ways, making preparation for their creative projects more innovative and original than ever before.
Disc 1: Beginner & Intermediate....2 Hours.......Includes HD Digital Copy in Quicktime Format
Disc 2: Advanced...2 Hours........Includes HD Digital Copy in Quicktime Format
This tutorial don't cover every tool in Photoshop,... it just goes over what is the most useful for tattoo artists! Available now through our online store for only $50.00.
Thanks, and we'll be in touch soon!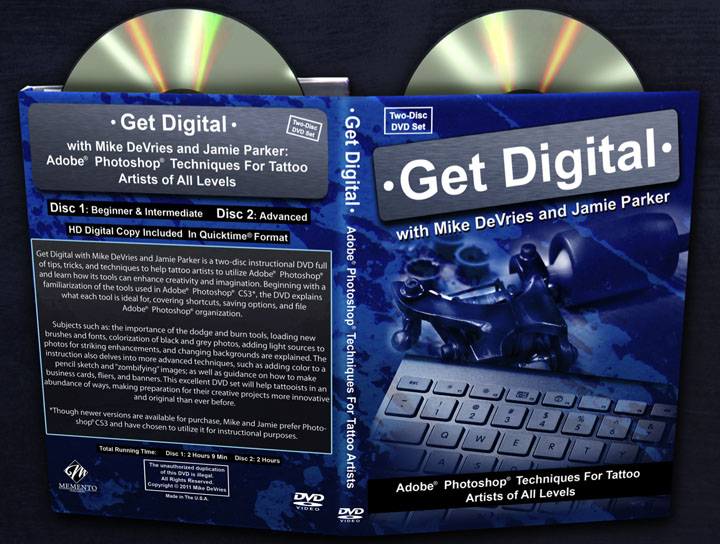 ---
3/22/11

March 22, 2011
Greetings from Tattoo Education!
We are psyched to add the second installment of Keith Ciaramello's realism educational program to our catalog. In "Keep it Real Volume 2", Keith picks up where he left off in KIR vol.1 by explaining applied realistic techniques in black and grey. Keith continues to provide the clear, detailed explanations he has become known for, and once again (as in KIR Vol.1) includes his onscreen "Palette Cam" and photo reference throughout the entire process. Presented almost entirely in real time, and shot with extreme closeups so clear you can count the needles. Find out firsthand why Keith's instructional DVDs receive such positive testimonials from tattoo artists all over the world. If you have any interest in improving your realism techniques, this 4 hour/2 DVD package is an opportunity not to be missed.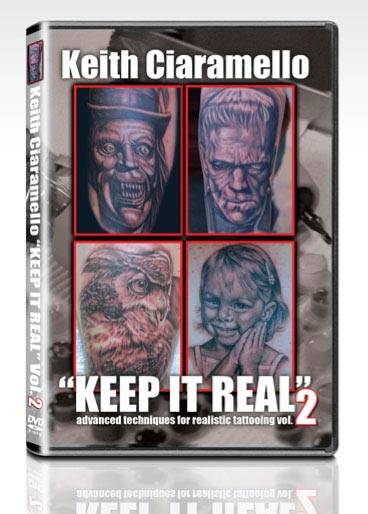 Available now at www.tattooeducation.com, for only $75!
We have several other great new educational products available soon... we'll be in touch!

---
1/10/11

Greetings from Tattoo Education!

One thing that all tattoo artists and collectors are familiar with is the human skull; this universal icon is as much a part of tattoo culture as the ink itself. It's a subject that has been explored not only on skin but in many other mediums. Noted color realist Mike Devries, with help from Jeff Johnson and others, has brought together an epic collection of skull-related art like nothing before ever published: Cranial Visions: Exploring The Skull Through Artistic Interpretation.


Forming as an idea, progressing into a collection of efforts, and ending on the coffee table, this book is not merely two covers, a binding, and 240 pages; it is a display of thousands of hours of work, in which artists have created a compilation devoted to one of the biggest inspirations in art since the beginning of self expression. The book itself is 8x12", hardback, and features a painting by Shawn Barber on the front cover. That painting is just a taste of all that you will find on the inside.


Artists like Shawn Barber, Jeff Gogue, Nick Baxter, Bugs, Nikko Hurtado, and Carlos Torres have translated their paintings into tattoos and vice-versa; opening the doors for the possibilities of each medium to grow. There are multi-media pieces by Simon Hayag, Dan Hazelton, and Cam De Leon that introduce us to the potentials of a new age, while keeping the traditional subject matter as something we can recognize.

There are drawings from the minds of Alex Grey, Chris Winterson and Andrey Barkov. The sculpture section is a masterpiece all its own. From mosaic-covered skulls by Stan Young and Crystal Thomas, to hand-built machines by Aaron Cain, these three- dimensional pieces demand attention and emotion from the viewer. There is outstanding photography by Jean Baptiste Carhaix, Russell Haig and Julius Motal, presenting the skull in its raw form; as well a portion of the photography section that features shots by Mike DeVries, as he captured skulls from his own collection, providing the reader with inspiration and reference from all angles.

Featuring over 800 images from more than 250 artists, Cranial Visions: Exploring The Skull Through Artistic Interpretation. is not meant as a book of flash, but as a source of exploration and inspiration for all artists. Available now at the Tattoo Education online store for only $70!


Thanks, and we'll be in touch soon!

Guy Aitchison
www.tattooeducation.com
www.hyperspacestudios.com
www.protonpress.com

---
1/5/11

Greetings from Tattoo Education!
---
1/3/11

Monday, January 3, 2011
---
12/7/10

December 7, 2010

Greetings from Tattoo Education!

Tattooist Michele Wortman has been producing unique electronic music for much of her tattoo career, and has recently released her latest CD, Current, featuring dreamy hypnotic beats and punchy melodies. To accompany this new release we are also introducing West of East, a music video DVD showcasing the music of Sunchannel with video produced by Guy Aitchison and Michele Wortman. This electro-psybient journey is a trip through sight and sound, featuring music from Current along with two bonus unreleased tracks. If you are a fan of electronic music and trippy visuals this is one DVD not to pass up. Also makes a great addition to your tattoo studio DVD collection- a perfect distraction in the waiting room or during those long sessions. This is multimedia art at its finest, produced from within the tattoo community. This combo package makes a perfect holiday gift, and are offering it for a limited time as a special for the holidays: Get both the West of East DVD and Sunchannels newest release Current for only 25 bucks!

Also, don't forget the other great package deals we're offering during this holiday season, including the Tattoo Community Project Pack and the Hyperspace Studios Educational Combo Pack... blow the mind of your favorite tattoo artist without breaking the bank.

Thanks, and we'll be in touch soon!

Guy Aitchison
www.tattooeducation.com
---
11/19/10

November 19, 2010
Greetings from Tattoo Education!

We want to start by thanking you all for helping make Nick Baxter's new book, Sharp-Focus Realism In Oil, the success that it's been. Although we are keen on carrying up-to-date educational material of all sorts, this kind of high-quality art book is a central focus of what we're aiming for as a part of the tattoo community. However, we are also interested in carrying items that are not strictly educational but reflect an innovative attitude in helping to move the industry forward. In this spirit we're excited to announce the first equipment item in our catalog: Morphix Tube Grips.


After 22 years of tattooing, my hands are tired. I'm having to work with lighter machines and book shorter sessions, along with working shorter weeks. Over the course of time I've tried out a lot of different tubes and grips, trying to find the right weight, size and shape for my ailing hands. Last year I was introduced to a new product, the Morphix Humbolt grip, which over the course of time have replaced almost all the steel grips in my tube collection. I was initially impressed by the grip's unique design and the way it took into account the way the hand wants to naturally relax when it's in a clenched position. I was at first concerned that I would give up some maneuverability in exchange for more comfort, but was surprised to find that the Humbolt allowed for even greater freedom of movement than I had in standard tubular grips. After using them for over 18 months, I'm impressed enough with the long-term comfort and fatigue reduction that I am now offering them as an item at www.tattooeducation.com.


Morphix is currently offering two different designs: The Humbolt (my personal favorite), and the Flatiron, designed to automatically create a 45 degree angle with the skin to provide an ideal position for shading and coloring. Their composite material is heavier than a disposable tube but lighter than steel- this moderate weight has proven an ideal balance for my technique. They have also survived many trips through the autoclave, showing no deterioration even after 18 months of intensive use.

We are offering the grips individually, in case you just want to try them out, or in six-packs, where you'll save a lot on shipping. If you're looking to make your work day more productive at less of a cost to your long-term health, this product is a great place to start.


Thanks, and we'll be in touch soon!
---
11/3/10

November 3, 2010
Greetings from Tattoo Education!
Proton Press and Tattoo Education are excited to announce the release of Nick Baxter's groundbreaking new book, Sharp-Focus Realism In Oil. Renowned tattoo artist and oil painter Nick Baxter has condensed over 10 years of artistic knowledge into one book. Both formally schooled in oil painting at the college level and self-taught through years of honing his style in the tattoo industry, Nick brings these two worlds together into a simple formula in his specialty: Sharp-focus realism.
Aimed specifically at helping tattoo artists who are seeking to expand their artistic practice into a second medium, this book makes many helpful comparisons between the tattoo and painting mediums; at the same time, it encompasses enough information to be of immense value to all aspiring realist oil painters, from beginner to intermediate level. Nick discusses in-depth strategies for developing precise technical skills and a unique personal style, in the process revealing many of his own techniques and preferences including a groundbreaking section offering critical insight on the often-overlooked mental game of creating inspired works of art.
Laced throughout with full-page color plates of a wide selection of Nick's paintings throughout the years, this book will satisfy not only aspiring painters but also fans of Nick's art, and of realism in general. First 200 copies come with a limited-edition autographed bookmark. Available now at our online store for only $60!
Thanks, and we'll be in touch soon with more high-quality new education products for the tattoo industry.
---
10/20/10

October 18, 2010 Greetings from Tattoo Education! Since we opened our doors last year, one of the significant instructors we've worked with is California color realist Mike DeVries, whose lush colorful technique has helped set the standard in what is possible with color realism. Although he is well known for his celebrity portraits, one of his great strengths lies in his animal portraits and wildlife realism. His new 2-disk DVD package, Get Real With Mike DeVries: Animal Style, focuses on this subject, and really outdoes his previous instructional packages: higher image quality, more camera angles, better music and essentially real-time editing. It covers topics such as Photoshop reference preparation, placement, stenciling, set-up, machines, needles, palette and ink choices, color mixing and other up-to-date tattooing techniques for producing this signature look.
For this DVD, he chose a full-color gorilla portrait and does the project start-to-finish, explaining new ideas and tricks throughout the process. Animals, portraits and realism go hand-in-hand, and you can apply many of the ideas discussed in this DVD toward things you already know but want to evolve into fresher techniques. This package is for the professional tattooist, or for apprentices learning in a supervised shop environment. It is meant to boost your already-existing skills and provide some new components to consider the next time you approach a realistic tattoo. Total running time for disk 1: 3 hours 38 minutes, disk 2: 3 hours 13 minutes. These two disks are chock-full of cutting edge tattoo technique; regardless of the style you work in, there's something for you.
If you are a fan of color realism, we also carry Mike's other Get Real DVD, which focuses on a more traditional color portrait, Tattooing Portraits with Nikko Hurtado, demonstrating this rising star's velvet-smooth realism methods, and Keith Ciaramello's Keep It Real, a fat 3-disk package focusing on all angles of color realism. Drop by our online store and check out our catalog today!
Thanks much- Guy Aitchison www.tattooeducation.com www.hyperspacestudios.com
---
8/13/10

One of the most exciting things about being part of the tattoo community is how many cool projects there are to get involved with. More than any other art scene, tattooists tend to be very comfortable working together on collaborations, performances and other art projects, allowing them to explore a wider range of techniques and styles than an artist would just working by themselves. Over the past decade we have been involved in a number of such projects, all of them very different from each other but each exploring a different aspect of vision, creativity and collaborative energy. In The Tattoo Community Project Pack, we feature books and DVDs from four of these projects: The ArtFusion Experiment, Scratch Art, Innerstate and Pint Size Paintings.

The ArtFusion Experiment was started by renowned dark artist Paul Booth, working in conjunction with Filip Leu, Guy Aitchison and a host of other artists from around the world. The goal of this project was to put artists in situations where they were collaborating with other artists, both on skin and canvas, under pressure and with little chance to do any conventional planning. The results of these projects have been unpredictable, fun, frustrating and invigorating, giving the participants a unique look at a totally different approach to the creative process. Paul Booth produced the ArtFusion documentary based on these experiences, and it has become an important mainstay in many tattooists' video libraries.
The Scratch Art project is the brainchild of Hyperspace Studios' Michele Wortman, who noticed that the scratchboard medium had many interesting parallels to tattooing and wondered what would happen if a large group of tattooists had a chance to try it out. The result is a fantastic collection of different imagery, styles and techniques, all done in the scratchboard medium. This 272 page book is absolutely chock full of surprising, innovative imagery from hundreds of tattooists, including some of the industry's biggest names.
Innerstate was a 5 day gathering of 40 tattooists held in conjunction with the 2009 Hell City Tattoo Fest. The artists invited worked in many different styles, but all had one thing in common: Every one of them is not only an experienced tattooist but also a dedicated practitioner of some other artistic medium outside of skin art. After warming up for 2 days in private, the group completed their projects in a live public performance setting, all in the face of time and crowd pressure. It was very much in a similar spirit to the ArtFusion Experiment, but with a key difference: artists were encouraged to plan their projects ahead and spend the weekend bringing it to completion, as opposed to the ArtFusion goal, which was to mix and match different artists' visions in a random blend. After the Innerstate event, we produced a 100 page full-color book highlighting the event and featuring color plates of all the finished pieces in this surprising body of artwork; in addition, Guy Aitchison produced a 50 minute documentary about the experience.
Pint Size Paintings is the invention of Hell City's Durb Morrison, who began experimenting with very small paintings and decided to ask the entire community to submit work for the project. All pieces are 2x3 inches, but the similarity ends there; as with the Scratch Art book, every variety of vision is represented here in vivid colorful detail. And like Scratch Art, it is a small book that you will find yourself flipping through again and again, and finding surprises each time.
This collection of 3 books and 2 DVDs would normally retail for a total of $145, and if you already have any of these items, they are all available separately. However, we are now offering a special bundle price for the whole collection- only $130 for everything. Fatten up your tattoo library today with these essential inspirational items. Makes for a great gift too!
---
8/2/10

August 1, 2010
Greetings from Tattoo Education!
This is the second in a series of complex tattoo coverup projects that I'm chronicling here at tattooeducation.com. In last month's entry I showed a backpiece in progress, covering a relatively light pair of old angel wings that had plenty of open space in them. This time I'll be showing a different type of project, where the unwanted tattoo is dark, dense and fills a significant part of the zone that the new design will occupy. This is a classic coverup challenge, and at stake is not only the ability to hide the unwanted tattoo, but also to create a new piece that does not have the dense, muddy appearance of an obvious coverup tattoo. The client had a torch design centered in his upper arm, filled with detail and without much open space within the design. There isn't much color apart from the red in the flames, which will be incorporated into the color scheme of the new tattoo.
After working out the basic idea in my sketchbook, I drew the design on the skin using Sharpie markers, starting with a yellow marker and working my way to darker colors as the design was dialed in more. By starting with a light marker, you can prevent a dark and muddy finished drawing and avoid the need to use alcohol to erase and correct the design as you go. In this case we opted for an abstract design incorporating a strong, easily readable S-curve, plus a second layer of flowing organic elements. I made as much effort as possible toward working with existing details in the old design and converting them into usable details in the new drawing.
One widespread misconception among much of the tattoo community is the idea that you are covering the old tattoo with the new one. In reality, once two years or so have passed, all remaining pigment in the new piece will have settled into the same layers of skin as the old unwanted tattoo; therefore, you are mixing tattoos, not covering one with another. So it is essential to plan as much as possible on using the old piece as a foundation for the new one. You can see how the shapes in the new design make use of the strongest (and hardest to hide) aspects of the older piece. In the first session I laid the whole thing out with a 5 magnum, lines included, then skimmed through it with a 7 round to clean up the lines, strengthen the edges of the dark areas and give strength to any details that were placed in the design with the purpose of masking old stuff. Since time was limited, not much color got done; instead, I concentrated my efforts on rendering detail in the coverup zone, and, near the end of the session, packed white pigment in over the remaining exposed parts of the old piece. Although white will not cover darker pigments, it can lighten them by a small amount- after healing, roughly 7-12%. Enough to be worth doing.
Six months of settling later we did another pass. This also had to be a relatively short session because of time constraints, so even though it was tempting to work on the rendering of the non-coverup parts of the piece, I knew these areas would only need one pass, so I continued to focus on the coverup area. This is a good practice- in a multi-session coverup, it's important to spend at least part of every session layering over the coverup area so that by the time the whole piece is finished it will look more or less even with the non-coverup parts. I have seen cases where the artist evidently was not eager to work on the hard parts and finished all the easy parts first, causing the client to have to come in more times for what must have seemed like less satisfying sessions... so keeping the focus on the harder parts from the very beginning of the process will get you ahead of the game. Here you can see the healed results of the first session, followed by the fresh photo of the second pass where I packed color through the whole upper coil, hiding the dark red flame, and another layer of white over the still-exposed lower parts. You can also see how, in this pass, I focused on sharpening the details that are crucial in hiding the unwanted tattoo.
Below is a healed shot of this second pass, another six months down the line. You can see how the two passes of white have had a small but significant impact on lightening the unwanted piece... not enough to ever dream of making unwanted tattoos invisible by whiting over them, of course, but enough to make a noticeable difference in the overall clarity of the new tattoo. This time we were able to sit for a healthy long session, where I started by using a 13 magnum to pack color through the whole piece. During this stage I worked at deepening the organic background areas while keeping the foreground shapes lighter; I also focused on trying to bring the coverup and non-coverup parts of the shiny coil material into roughly the same value range- crucial for hiding the old piece.
With a solid pass of pigment through the whole tattoo, I then went through with black and a 7 round to re-darken the outlines and bring more focus to the details, while at the same time making sure not to go too dark with any of the foreground features. This helps to sharpen and define the new design while pushing the old one deeper into history. Next, still using the 7 round, I continued sharpening and refining edges and details using color, especially in the red chrome effects in the coils, which are an important part of the coverup strategy, since the reflective details are capable of covering unwanted old details without breaking the continuity of the large foreground shapes that give the new design its bold graphic impact.
Finally comes the next pass of white highlights; many of these are placed in areas that have been left blank for the purpose of highlights. Some white is also packed over strategic areas within the coverup zone, although this time, instead of attempting to lighten whole areas, small points are being pushed a bit lighter to give the piece a sense of sparkle.
I fully expect to make one final pass on this piece to really be able to call it finished, but you get the basic idea: Rather than simply blasting over the old piece with anything we wanted, I carefully designed the new one to be able to incorporate some of the movements and details of the old piece, guaranteeing a cleaner overall result. Also, instead of just going dark over the coverup zone (making the new piece into an obvious coverup- and if that's the case, why even bother...?) I made an effort to break the tattoo into clear light and dark areas with strong contrast between them, and carry this high-contrast look through both the coverup and non-coverup parts of the project. You can see how some strategic detail can go further in hiding an old piece than a field of dark color would. Next time you have a coverup project in your schedule, try applying some of these principles and see if you can't make it look a lot less like a coverup.
Also this week, I have a couple new entries in the Ask Guy section of the site, this time focusing on pigment reactions, general inspiration and developing more of a steady hand. Check it out, and feel free to post any of your own questions... the more challenging, the better. Happy tattooing!
---
7/2/10

I just did a second pass on a big backpiece coverup tattoo project I've been working on this year, and thought I'd share the photos and talk a little about my strategy. This was a backpiece request, something to cover a pair of fairly old, semi-faded undersized angel wings:
Now, the traditional approach to coverup tattoo projects has always been to go dark, and try to overwhelm the old tattoo. The problem with this approach is that the outlines of the old tattoo almost always show through, even with solid black tribal work, making the piece look like an obvious coverup. Part of the reason for this is a fundamental misunderstanding of coverup tattoos. In reality, you don't cover the old tattoo- you mix it with the new one. All of the pigment particles from both tattoos, old and new, will ultimately reside in the same layers of skin, once the healing and settling have taken place. Knowing this, the best way to hide an old tattoo is to try to absorb it into the new one. Fortunately, my client's request was for a totem pole made of birds, meaning that I could hide the feathery pattern of the old tattoo in the feathery details in the new piece. With the right amount of detail, the new tattoo should be able to capitalize on what's already there. In this stencil, you can see how this works:
For larger work, I tattoo most efficiently on many types of projects by starting magnum first. In this case, I used a 5 magnum, which has very low skin resistance, allowing for quick work. It's also a small enough needle group to rough in bold lines while being wide enough and spread enough to permit some basic rough shading and color gradients. In this first step, I aimed to work the detail in such a way to help conceal the old tattoo as much as possible, without creating a dark region in the tattoo:
At this point, the old tattoo is already starting to get buried in the new one. The next step, though, allows for selective saturation in just the right places: the tightening stage. After finishing with that initial magnum pass, working with a 5 or 7 round permits the refinement of edges and cleanup and darkening of key details, in such a way as to make the tattoo much stronger:
This consists of darkening the bold lines made with the 5 magnum and saturating the feathery details in such a way as to incorporate and camouflage the old outlines. The old tattoo is really starting to fade into history here. After that, I had to move pretty quickly with the color, since the client was in pain and needed me to finish as quickly as I could. Since I knew we'd have another chance at a later date to really saturate the color, I focused on the coverup areas and laid down as much color as possible in that short time using a 13 magnum. At the very end, I switched to a small magnum and blasted white over the remaining obvious coverup areas:
In this first session, I deliberately aimed a little light, knowing I would have a second (and third, if necessary) chance to add more detail, saturate the color more and do whatever necessary to really hide the old piece. I knew this first pass would heal light, which it did:
However, it made for a really solid foundation for the second pass. This time through, I first got into it with a 5 round to work all the detail, using a combination of black and color to try hiding the remaining unwanted old detail. I then made a thorough second pass with a 13 mag through all the color, then resaturated it in key places with a 7 mag. With the magnum pass finished, I spun through one last time with the 7 round and some of the lighter colors, then some white highlights:
This tattoo is not necessarily finished- I anticipate needing a final pass through the coverup zone, darkening the details another step and going deeper and more saturated with the color in select places. A big part of the job, though, is in also adding similar amounts of detail and rich color throughout the whole backpiece, as such:
Part of the art of coverup tattoos is in accepting that a small amount of the old tattoo may be visible, and distracting the eye from that with strong detail and movement. Using large areas of black shading over the old wings would not have made the piece look any less like a coverup- on the contrary, it would look even more like one.

I plan on putting together the big book on coverup tattoos in 2011. In the meantime, though, you can learn all kinds of great stuff from the items in our existing catalog, including detailed techniques on all styles of tattooing. Remember that many of the items in our catalog are only shipped to professional tattoo studios- you don't want to be the tattooist doing the work that we have to cover up!

Happy tattooing, and I will be in touch soon!

Guy Aitchison
www.tattooeducation.com
www.hyperspacestudios.com
www.protonpress.com
---
6/3/10

In May of 2009 at the Hell City Tattoo Fest in Columbus Ohio, we hosted the Innerstate live painting performance. At this event, we challenged 40 of the tattoo industry's most innovative artists to each produce a work of fine art, based on their own personal inner visions, in a live performance setting. The list of participants is a tattoo community powerhouse, including Nick Baxter, Shawn Barber, Kim Saigh, Markus Lenhard, Nikko Hurtado, Jeff Ensminger, Jon Clue, Juan Salgado, Nate Beavers, Jen Schichi, Chris Dingwell, Christopher Gay, Gabriel Cece, Steve Morris, Don McDonald, Tim Creed, Craig Driscoll, Phil Robertson, Kimberly Reed, Jennifer Billig, Marty Holcomb, Muriel Zao, Mike Cole, Adrian Dominic, Jeff Gogue, Patrick Conlon, Damon Conklin, Lizi Sage, Cory Norris, Ricky McGee, Timothy Boor, Dee Dee Seruga, Jay Strange, Tim Plumley, Dan Plumley, Canman, Juan Lopez, Carson Hill, Guy Aitchison and Michele Wortman, with guest artists Hannah Aitchison and Jo Harrison.
Innerstate: The Movie is a 50 minute documentary film featuring interviews with the artists and an inside look at their visions, techniques, concerns and goals. It's a fast-paced film with a great soundtrack, perfect for your tattoo shop video library. It comes with a 100 page full-color softcover book with additional interviews and quotes from the artists, photos of some of the event's highlights and gorgeous full-page color plates of the finished pieces. If you are a tattooist with any interest in working in a second medium, this book and DVD are highly recommended; the package is also an ideal gift for any tattoo fans who enjoy the fine art produced within the tattoo community.
I personally spent the entire winter working on this project. I am known for my tattooing and painting, not my filmmaking, but I took this project as seriously as any art project I've ever worked on... and I'd like to invite you to check it out and see what you think. We've got it listed here at the
TattooEducation online store
.
I've also got some new questions and answers posted at the
Ask Guy page
, this time on mystery healing problems and possible alternate tattoo lightening strategies. Come take a look... and as always, feel free to submit your own questions about any aspect of tattooing. I'll do my best with them.
---
6/1/10

was a one-of-a-kind tattoo fine art event hosted by Guy Aitchison and Michele Wortman at the 2009 Hell City Tattoo Fest in Columbus, Ohio. At this event, we challenged 40 of the tattoo industry's most innovative artists to each produce a work of fine art, based on their own personal inner visions, in a live performance setting. The list of participants is a tattoo community powerhouse, including Nick Baxter, Shawn Barber, Kim Saigh, Markus Lenhard, Nikko Hurtado, Jeff Ensminger, Jon Clue, Juan Salgado, Nate Beavers, Jen Schichi, Chris Dingwell, Christopher Gay, Gabriel Cece, Steve Morris, Don McDonald, Tim Creed, Craig Driscoll, Phil Robertson, Kimberly Reed, Jennifer Billig, Marty Holcomb, Muriel Zao, Mike Cole, Adrian Dominic, Jeff Gogue, Patrick Conlon, Damon Conklin, Lizi Sage, Cory Norris, Ricky McGee, Timothy Boor, Dee Dee Seruga, Jay Strange, Tim Plumley, Dan Plumley, Canman, Juan Lopez, Carson Hill, Guy Aitchison and Michele Wortman, with guest artists Hannah Aitchison and Jo Harrison.

Produced by veteran tattooist Guy Aitchison, Innerstate: The Movie is a 50 minute documentary film featuring interviews with the artists and an inside look at their visions, techniques, concerns and goals. It's a fast-paced film with a great soundtrack, perfect for your tattoo shop video library. It comes with a 100 page full-color softcover book with additional interviews and quotes from the artists, photos of some of the event's highlights and gorgeous full-page color plates of the finished pieces. If you are a tattooist with any interest in working in a second medium, this book and DVD are highly recommended; the package is also an ideal gift for any tattoo fans who enjoy the fine art produced within the tattoo community. $50.00
---
4/19/10

Sunday, April 18, 2010

This past week has been chock full of creative fun here at Hyperspace Studios. Twice a year, Pittsburgh tattooer Don McDonald comes by to swap work and collaborate on various projects- you can find a lot of these pieces in the Hyperspace Collab Gallery. This week we started a backpiece on Baltimore tattooist Markuss Decker. Although Don and I have done some large collab tattoo projects, we had yet to tackle a back and were curious to see how it would go. We normally work with both of us tattooing at the same time when we collaborate, so we had some small concerns about Markuss being able to cope with what would certainly be a worse pain situation than a collab sleeve.

We started out the process by getting a clear photo of Markuss' back and doing a number of pencil drawings. Although there is some coverup involved, there had already been a very effective laser session, so we could proceed more or less normally. Once we had a handful of pencil drawings that we liked, we then used Photoshop to composite together our favorite parts of each drawing into one design, then use the Photoshop paint tools to clean it up and hammer it into a cohesive overall design:
After that, I had the design printed life-size on canvas, stretched it on canvas stretchers and sent it to Don's studio, where he did a thorough pass with oil paints. Then, last Wednesday, he and I spent a day tweaking the painting with Markuss and his boss John hanging out providing entertainment. Eventually we got it to a point where we felt ready to proceed with the tattoo:
The following day we stenciled on the top two-thirds of the piece and got a good long session in, with both of us working. Markuss hated it but could cope. You know how, when you're getting tattooed, it sucks but you have this sense of it being worth it because progress is happening? One great thing about getting double-teamed like this is that although the pain is nowhere near double the normal amount, the progress definitely is doubled. After a good night's sleep we stenciled the lower part and drew in the back of the neck, which ties in with the awesome throat sleeve that Don had already done on him. After a few more hours, we got the whole thing to this point:
I don't like sending clients home with just an outline... usually I work magnum first, so that generally wouldn't be an option in any case. What we have here is not only a solid and built-up set of linework but also a good shaded and colored foundation for the whole thing. We'll be doing a couple more sessions on this in November and two more again a year from now- by then it should look pretty cool.

As always, if you and another artist are interested in collaborating on skin, I can't emphasize enough how important it is to have your design thoroughly hashed out ahead of time before you take it to skin. If you are both on the same page, great things can happen at an amazingly fast rate. Without a plan, though, you can get mud.

On a totally different note, we just launched a new music website at www.protonpress.com. For starters we are featuring 5 musical projects, 3 of them by tattooists but all of them from within the tattoo community. Proton Press Music is focusing on instrumental music in a variety of styles including dark ambient, punchy electro, experimental psychedelic, heavy crunchy dub step and some gorgeous atmospheric guitar soundscapes. We have a free music player there, so drop by and give it a listen... if you like anything there is a download link and a place to order hard copy CDs. On May 22 at Hell City, we'll be hosting a live performance of all 5 of these acts on Saturday night after the contests... if you have any interest at all in music, try not to take any late appointments that night!

Last but not least, I just posted several new questions and answers at the Ask Guy page including information on stencil longevity, disposable tubes and issues related to copying other people's tattoos. As always, I encourage you to send me your own questions- the tougher, the better... and I'll do my best with them.

I'll post more cool stuff soon!
---
4/2/10

It's been a big month, and this last couple weeks in particular have been packed with events. I am still working on the final edit of the Innerstate documentary film, which we intend to release at the Columbus Hell City convention in May. We'll be having a debut screening for the film at midnight on Friday, May 21 at the show. If you are working that convention, be sure not to overbook yourself that day!

In addition, we have taken delivery of Mike Devries' latest book, Tattoo Prodigies, which we here at Proton Press teamed up with Mike and Memento Publishing to bring you this gorgeous oversized hardcover volume featuring some of the best tattoo art being produced today. Whether you are an artist or a serious collector, Tattoo Prodigies is jam-packed with inspirational eye candy in all styles and flavors. We now have it in our catalog at tattooeducation.com, so be the first in your town to own it! Perfect for your lobby, or the private bookshelf over your work station.
We plan on holding a big book release party at Hell City on the same night as the Innerstate premiere. This will feature 3 amazing new tattoo community group book projects: First, there will be Tattoo Prodigies, which I just described. Next comes Innerstate, which is not only going to be featured that night as a documentary film but will also be in the form of an 80 page paperback book that will come with the DVD of the documentary describing one of the most eye-popping art events ever to happen in tattooing. Finally comes Pint Sized Paintings, a tiny but huge book of epic little works in paint by a wide variety of tattoo artists. Released by Durb Morrison of Hell City, this book is a unique expression of the creativity happening in our industry.

Speaking of Durb, I finally got away from my desk the other day and did a couple days of work on the ongoing biomech project I'm doing on his leg and foot. The foot in particular is turning out really cool... but this brings up a chance to talk about a rare but important healing issue. Most of you probably wrap your clients in some kind of non-sick barrier such as plastic wrap. This is important for protecting the tattoo and keeping it from sticking to their clothing or bedsheets, especially in the first hours after the session. However, I have noticed that on hands and feet in particular, leaving these areas wrapped for too long can cause the skin to prune up really dramatically, as if immersed in a bathtub for too long. Furthermore, this pruning does not readily go away and in my opinion, after observing this enough times, causes healing issues and significant color loss. The answer is simple: Wrap these areas for a short time- 45 minutes to 1 hour- and then clean them and let them air out, blotting occasionally to prevent body fluid buildup from forming a scab. For foot tattoos, keeping the foot elevated for the first day will reduce seepage (and pain as well!).
---
3/11/10

Thursday, March 11, 2010
This month I am an editing fool... pretty much doing nothing except for working on the Innerstate documentary, which is just about done. It looks like a Hell City release date is totally doable... but if you can't be at that show this year to check it out, I'll let you all know when the documentary is available. It will come with a glossy 96 page book as well.

I just added some new Q&A material to the Ask Guy page, including some stuff about working on older sun-damaged skin, plus dealing with the thin skin on the inside wrist and bicep, which can be prone to blowouts. As always, I invite you to send me your favorite, most frustrating questions about tattooing... and I'll do my best to provide clear answers.
I did actually get a little tattooing done this month, including this Egyptian backpiece tattoo I'm working on for D.C. tattooist Matthew Wojociewski. A little inking makes all the hours at the computer more tolerable. Plus, Matthew does great tattoos, and I always enjoy catching up with him and checking out his latest work. My next appointment will be in a week... I'll be working on Hell City's Durb Morrison, and we'll be brainstorming about what to do this year in the Hell City Special Events Room. Lots of fun stuff happening!
---
3/6/10

March 5, 2010
Greetings from Tattoo Education!
We've got a couple new things going on here at the website, including some great new color realism products and some fresh entries into the Ask Guy page. For starters, we have just started carrying Keith Ciaramello's "Keep It Real", a 3-DVD tour de force covering many aspects of color realism tattooing all the way from design to completion. This includes a DVD of an actual seminar, plus 2 disks of material made in the studio just for the purpose of this package. Keith is one of realism's most solid tattooers, with decades of experience in the field and an easygoing, clear narrative style. His package is $100.


If you are interested in realism and want the most thorough education on the subject possible, then we have a new item for you- the Advanced Color Realism Tutorial Package. This includes not only Keith's jam-packed 3 DVD set but also Nikko Hurtado's DVD "Tattooing Portraits With Nikko Hurtado" and both of Mike Devries' educational items, "Let's be Realistic" and "Get Real With Mike Devries". With three of tattooing's most exciting realist tattooers offering their artistic and technical wisdom like this, there's no way you won't be able to visibly improve your work. This special offer includes savings of $30 off the total cost, if you were to buy the items separately. Only $350 total for the package.

We also have added a few new questions and answers to the "Ask Guy" page. This is a Q&A page where readers are encouraged to submit their favorite and most frustrating questions. I can't make any guarantees but I will do my best to provide clear answers to all of these questions. If you want to post a question, you can submit them from the Q&A page, or simply click here.

I'll be keeping you posted soon with more great educational items, information, and plans for future events. Talk to you soon!
---
2/25/10

We've just added a new button to our navigation bar- a link to the new "Ask Guy" page. This is where I'll be posting answers to questions submitted by blog subscribers- questions about tattooing, tattoo design, tattoo apprenticeships and careers, and anything else related to the skin art subject. Since this page is viewable by the general public, there are some technical details that I can't share there, but at the very least I'll point readers toward the right book or DVD that will help answer their questions. There are already some topics discussed there, such as finding an apprenticeship and working on sensitive areas of the skin, to give you an idea of the breadth of subjects that I hope to tackle there. So ask yourself, what is the most frustrating question you know? I can't promise answers to everything but I'll try my best.
---
2/9/10

In the Seminar Schedule section are the current listings for upcoming seminars happening at tattoo conventions around the States and abroad. There are important seminars taking place at this months Detroit Motor City Tattoo Convention, so don't miss out on some very valuable information. Health Educators will be hosting their Bloodborne Pathogens seminar to inform those that are looking for industry specific training on the procedures and regulations in preventing the spread of bloodborne pathogens. Also, Dan Henk will be holding an oil painting seminar, and several workshops will be taking place with the likes of Bob Tyrrell, Josh Carlton and Monte, and Brian Everett & Jack Rudy. Bringing tattoo information full circle, a machine building seminar will be held with Jerry Riegger, Danny Knight, Josh Ford, & Todd Hlavaty covering machine tuning procedures to answering questions. Click on Seminar Schedule for complete information and fees.

---
2/9/10

Austin tattoo phenomenon Nick Baxter had his big gallery opening last weekend at Last Rites Gallery in New York... and now that the work is available for the public to view, we are offering a collector's edition 2010 Nick Baxter calendar featuring "Rebuilding", the title for this stunning visionary body of paintings. Although January has already come and gone, this group of paintings is ideally suited to present in a calendar format, as it illustrates a gradual deconstruction/rebuilding experience. Even if you already have a calendar for this year, these are some intense paintings that will grab the attention of anyone visiting your office or tattoo station. This calendar also makes a great gift for any fans of Nick's work that you know. Only a limited run were printed, and we expect them to go quickly.

A lot of people have heard of Nick and are familiar with his work, but this collection of paintings is his most cutting-edge stuff, and digs deeper into Nick's vision that his previous works have.

Enjoy, and I'll update you all soon as things develop!
---
2/4/10

Wednesday, Feb. 3, 2010

This month I'm taking some time away from tattooing to work on editing the Innerstate documentary. For those who weren't at the Columbus Hell City Tattoo Fest last year, Innerstate was a live painting event that Michele and I hosted featuring 40 tattooists working on large painting projects for 5 days. There's so much to say about that week that I wouldn't even know where to begin here, and since I'm trying not to ramble too long, I'll boil it down to this: you all know how much talent and diversity there is in the tattoo industry, and that many of these tattooists work in other mediums as well. The body of work was spectacular, and the process of watching the work unfold during the week was a spectacle worth remembering. We'll be debuting the film at this year's Columbus Hell City Fest, May 21-23, and shortly after that we'll be releasing the book and DVD package about the event and the art coming from these visionary talents. Check out the video it the following link if you want a short preview of what to expect:





I also wanted to mention that February is the last month where we'll be offering the rebate for Reinventing The Tattoo. If you have a copy of the first edition and want to take the opportunity to cash it in for $100 credit toward the dramatically improved second edition, you have until the end of February before the offer is closed. This offer is only for copies that have a serial number sticker inside the front cover. You can read the Reinventing The Tattoo FAQ for more information about the offer, and about the new edition of Reinventing and why it's worth doing the upgrade, at this link:

http://www.hyperspacestudios.com/reinventing-FAQ.html
---
1/23/10

Friday, January 22, 2010
Winter is a good time to buckle down and focus on things that there normally isn't time for during better weather. I usually book very few tattoo appointments in Jan/Feb, and this year I'm using this chunk of time to edit the Innerstate video footage that we shot at last year's Hell City Tattoo Fest in Columbus, Ohio in late May. Innerstate was a live art event featuring 40 artists- all tattooists who seriously work in alternative art media besides skin- and over its 5 day course our friends from Above The Shop Productions in Toledo, Ohio shot some really great HD video footage of the event, including some in-depth interviews with the artists. This should be an exciting documentary that will appeal in particular to the community of tattoo artists and collectors; we plan on debuting the documentary this coming May at the Hell City Fest.

In the meantime, I have been working alongside California realist Mike Devries in releasing a new book called Tattoo Prodigies. This book is a large-format coffee table art book featuring tattoo art by a collection of some of the most renowned tattooists working today in all different styles. The book will look amazing, and we hope to have them in hand by this coming Spring and definitely will have them with us at the Hell City Tattoo Fest when we debut the Innerstate documentary. Some cool stuff will be happening at that show, including some other surprises, so keep an eye out at their website (www.hellcity.com) for more info.
I had only two appointments this month, but in the spirit of the Tattoo Prodigies project they were two very different kinds of tattoo- a biomech sleeve and some color portraits. I am of course known for my abstract biomech stuff, but I also enjoy working in many styles and believe that it is important for an artist to work in a variety of styles and mediums to keep their skills sharp and their perspective open. Portrait and figure drawing is a very particular skill that requires being able to see an object in real life and break down its proportions and component parts to be able to reproduce the face or figure on paper or canvas. Drawing a portrait from a live model requires an even deeper level of focus and concentration than working from a photo; and the skills learned from doing this can translate back into any style, even the wacky abstract stuff that I do. We will be involved in helping host a number of classes and workshops this year featuring renowned figure painter Shawn Barber, among others- we'll have more information for you on this subject very soon. Be sure to subscribe to this blog if you want to be the first to know about these things.
---
12/23/09

Tuesday, Dec. 22, 2009

Juan Salgado just headed back home after a few days here. Juan has been dropping by regularly for work (I'm doing his left sleeve- totally biting his style in the process, but it's his arm so I can do that). He's planning on helping us with a Spanish translation of Reinventing The Tattoo- a massive project, so I wish him well on it and won't be so bold as to offer a release date- it will happen when it's ready, which could take all year. But there are so many Spanish-speaking tattooists out there doing amazing work that this makes sense for us to do.

While I was tattooing Juan I turned on a video camera and conducted an interview with him for Tattoo Society Magazine... should be on the shelves in February. I usually do these interviews over the phone but enjoyed getting him under the needle for the purpose. More honest answers!

You know how we are always telling our clients to use sunblock? Well, now I have a great image that you can show them (below). Juan did a big graffiti mural in Puerto Rico a couple weeks back, and spent a big chunk of a day standing in the hot sun on a ladder. He put sunblock on the side I'm working on, but not on the other side... and you can see the difference a week later. If anyone ever gives you a hard time about sunblock, show them this!

I've been playing around with a lot of different machines lately. For Juan, I did the 5 round work with a new Welker iron... I normally use aluminum machines because of my wrists, but the Welker liner has a light enough steel frame not to be a problem for me. Tramp has an interesting feature in his machines- he takes a chunk of metal out of the armature bar right where it hits the front coil core, and replaces it with a rubber plug that he calls a "silencer". So it ends up deadening about half the sound. Hard to say how it alters the machine's performance, but I'm definitely enjoying using it. Juan was convinced it hurt less than a machine without a silencer. I think this is partly because I work magnum-first most of the time, so by the time I end up using the liner the skin is already numbed pretty well with Bactine. Whatever the case may be, it's a really smooth machine. I am also using a pair of aluminum machines from Fallen King, which I'm impressed by despite the fact that they require an annoyingly stiff clipcord in order to work... small price to pay for that kind of smoothness. Still doing my 13 mag work with one of Aaron Cain's machines... still haven't found an iron that drives the big needle groups better than that one. My other workhorse machines are from Next Generation, and have given me many years of good tattooing.

Anyway, have a great holiday, and I'll be updating you again soon!


Juan's sleeve... we still need to do the top of the wrist and a few other things, but it's coming along.
---
12/13/09

If you or anyone you know is planning on attending the Singapore Tat2 Show this coming January 8-10, it looks like some top-tier artists will be holding seminars there. This includes:

Shawn Barber: Still Life Painting From Reference
Carson Hill: The Neuma
Bob Tyrrell: Mastering Black And Gray Techniques
Mike DeMasi: Color Realism

Most of these artists have never taught seminars in the Far East, so this is a unique opportunity to learn from some of the industry's finest from around the globe. Click the "Seminar Schedule" button on the left of this page for more details on these courses. The direct link for the convention ishttp://www.tattoo.com.sg/.
---
12/9/09

 December 10, 2009

Guy Aitchison here; welcome to my Tattoo Education blog. I plan to use this spot as a place to post photos of new work, comments about my recent projects and challenges I overcame, interesting conversations I have with other artists, that kind of thing. If you are interested in subscribing to "Guy Aitchison's Tattoo Education Blog", you'll get an email notice any time new content is posted here.

I also want to extend an invitation to tattoo convention promoters from anywhere in the world. If you are organizing a tattoo convention that features seminars or related educational events, we are providing a place at this website to list these events for free. Thousands of tattoo professionals pass through this web page, so take advantage of this bulletin board to inform the public of the learning opportunities you're helping to make available. You can email your show information to gabe@tattoonow.com. Please include the name and dates of the show, its location and web page, plus a graphic or banner that is 75 pixels high by 300 pixels wide. It would be especially helpful if you include any contact info for preregistration or general questions about the show or the seminars. Please keep your seminar listings short and concise, including the title, date, time, price and a brief description. Your seminar listings will remain posted until after the event.

This week I'm working on a short teaser video for Innerstate, the big live painting event that Michele and I hosted this past summer at the Columbus Hell City show. This will be posted on YouTube by the end of the week. I plan on spending the winter completing the full-length documentary that we are producing that will be included with an art book about the event. I'll keep you all posted as these things and all the other exciting stuff happening around here comes together. Stay tuned!
painting commission I did for Chicago tattooist Marco Velazquez... acrylic on canvas, 12x24".
---
10/16/09
Greetings from Hyperspace! We are proud to announce the launch of our new educational website for the tattoo industry, www.tattooeducation.com. For most of the history of modern tattooing, information about tattoo design and technique was shrouded in a layer of secrecy and misconceptions. However, because of the recent flow of information happening through magazines, television, conventions and seminars, artists and collectors are more informeded than ever about the options and possibilities available in the tattoo art form. Tattooeducation.com is brought to you by Guy Aitchison, and is powered by the www.tattoonow.com network. Its aim is to bring together all of the industry's best books, DVDs and other media into a single catalog to supply all the needs of a tattooist seeking artistic growth or a collector looking for art books and documentaries about tattooing. Its catalog features items by Guy Aitchison, Michele Wortman, Shawn Barber, Nikko Hurtado, Paul Booth, Mike Devries, Nick Baxter and Health Educators Inc., and will be expanding to include i tems from more tattooists as we get the site more established. Each of these artists has a profile posted at the site and links to their online galleries. In addition, tattooeducation.com features a free listing for upcoming seminars and other educational events around the world. If you are an artist or convention promoter and are interested in having your events listed at tattooeducation.com, you can contact us by clicking HERE. You can place orders directly through our website at www.tattooeducation.com, or through our call center at (877) 879-5350. Come take a look and see what we've got! Guy Aitchison & Michele Wortman www.hyperspacestudios.com
---
8/19/09
We are pleased to announce the launch of Tattoo Education.com, a website that sells quality tattoo books and dvds to tattooers. Browse the collection, and get some tattoo education!
---