Click to join Guy Aitchison's Tattoo Education Mailing List!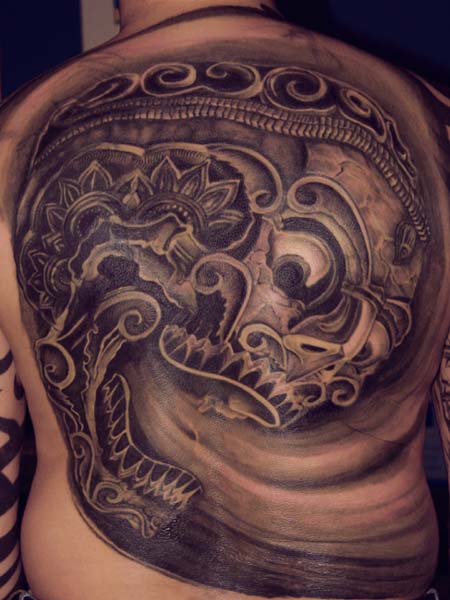 Tibetan Skull Backpiece
Placement: Back
Comments: This is a tibetan skull backpiece, based off a Filip Leu drawing, that is almost done. I've been working on it for almost 2 years, more than 50 hours. It cover's up a couple of early tattoos the client got when he was younger.