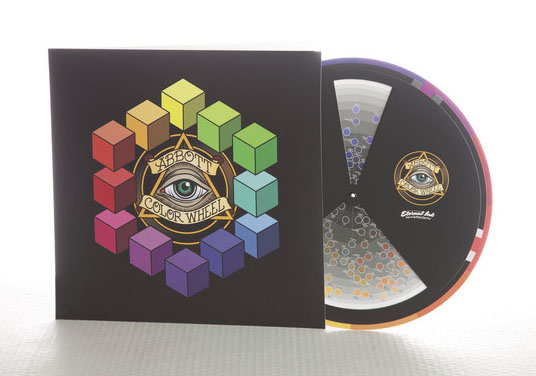 Russ Abbott has become widely known for his distinct graphic style. Although firmly rooted in time-tested classic notions of what makes a tattoo hold up through the years, he has developed methods of applying these traditional guidelines in novel ways toward many styles of tattooing including both traditional and realism, bringing them together into an American illustrative style that is both distinct and timeless. In early 2009 Russ began teaching seminars at major tattoo conventions and released his first instructional DVD, Iron Clad: Tattoos Built To Last, which shows his technique up close and provides insight on the thinking behind this technique. In 2013 he released Ornamental Archive, a book based on classic Victorian ornament but retooled in his distinct illustrative style. His latest project is the Abbott Color Wheel, a tool that offers access to a new level of understanding of color theory for the tattoo industry.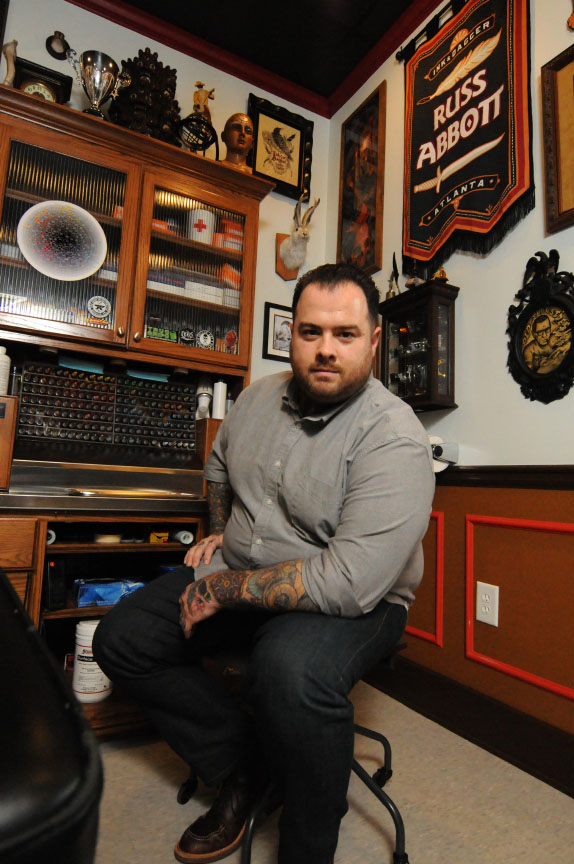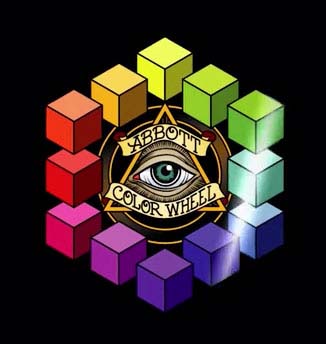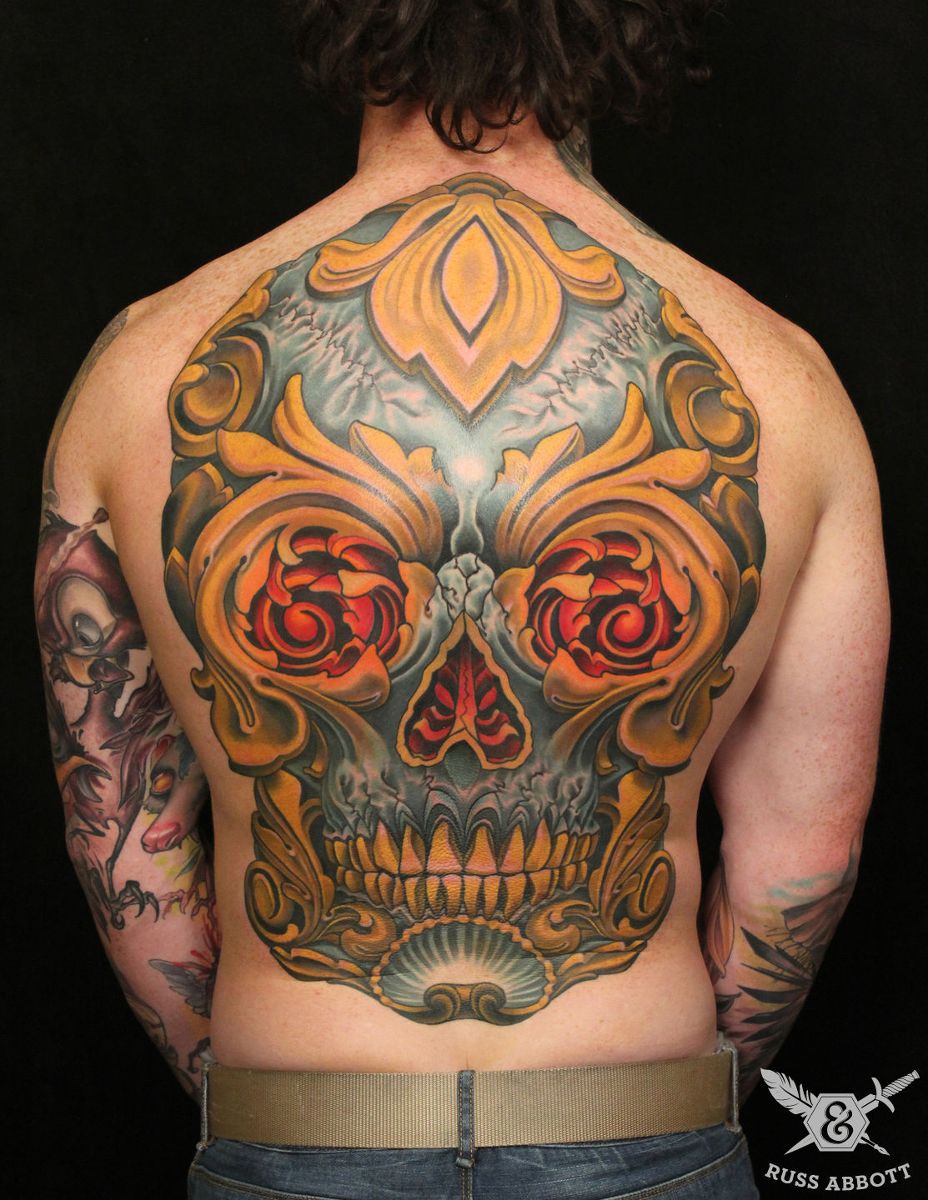 We recently had a chance to speak with Russ about his new shop location and the rapid evolution that his work is going through. Russ has long been known for his illustrative style but is branching out into some exciting new territory which he talks about in some detail here. You can see more about Russ and his current art pursuits in our extended Hypercast interview with him, which you can view here.
Q: You've been tattooing now since 1997, the better part of two decades. When do you feel that your current illustrative style really began to take shape?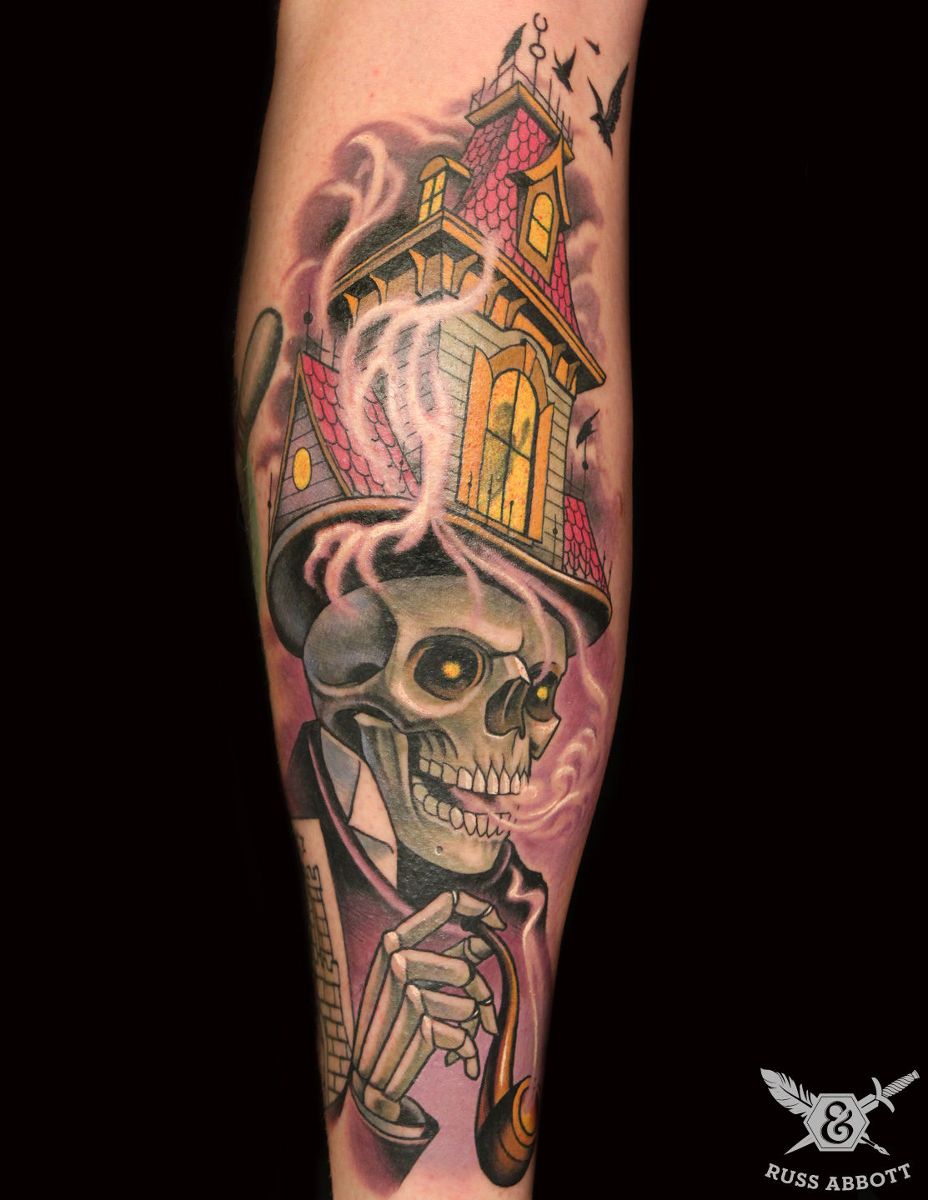 A: When I started tattooing, I didn't have a clear idea of what style I wanted to do. I tried biomech, tribal, new school, black and gray realism, Japanese, and American traditional. I really liked things about every style and I enjoyed being versatile. I'd say my illustrative style developed due to the diversity of styles that I was studying. From biomech, I learned about lighting and texture. From tribal, I learned about fit, flow, and negative space. From new school, I learned about characterization, foreshortening, and color. From realism, I learned about detail and value. From Japanese, I learned about backgrounds and covering large areas of the body. American traditional taught me about simplicity, and silhouette.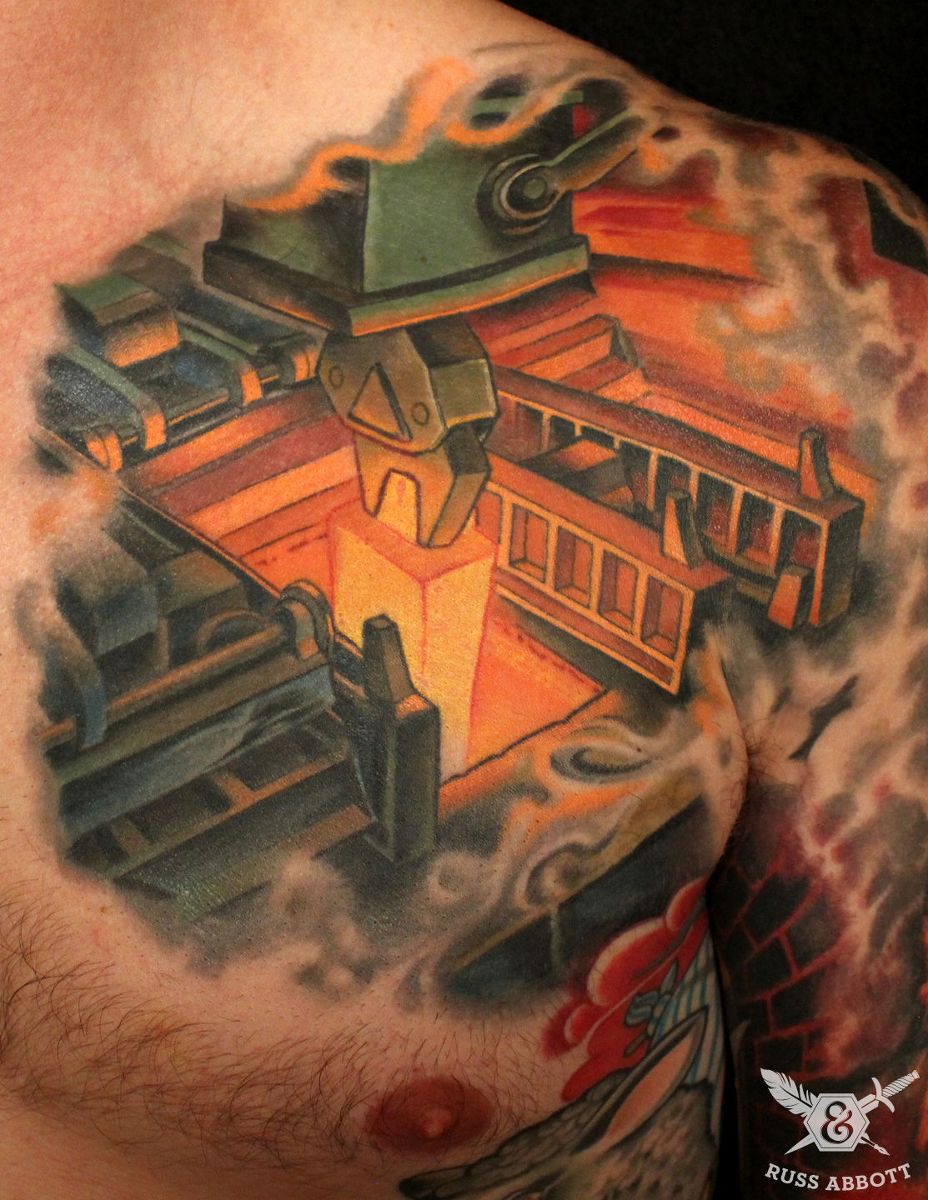 Q: What do you believe are some of the things that helped catalyze this shift in your career, from a technically strong tattooist to a specialty artist with a recognizable personal style? Do you have any advice for artists who are at a point in their career where they are ready to push to this next level?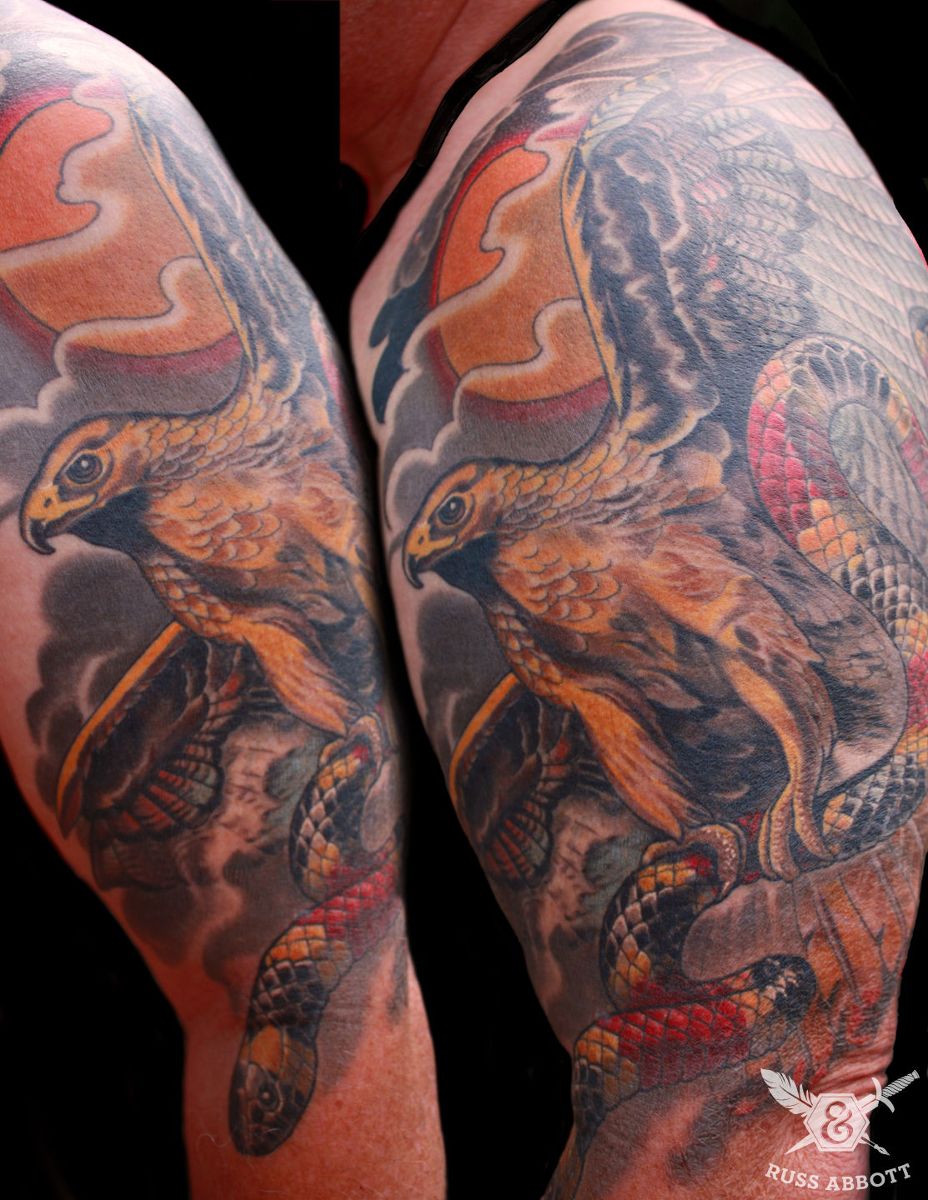 A: After I had been tattooing in all of these different styles for a few years, spending a lot of time studying and copying the styles of artists I admired, I decided to turn off all of the outside input and focus on my own style. There were a couple of years that I didn't look at tattoo magazines or website portfolios. My goal was to strengthen my own unique voice and find a style all my own. Instead of looking at tattoos for reference, I would try to start with a photo of the original animal, object, flower, etc that I was trying to draw. I would take what I learned from all of those years tattooing different styles and just draw what I liked. The other thing I started to do was to work on my personal branding. I started to take in to account the way that I was presenting myself and my work to the world. Potential clients have to sort through a lot of artists if they are going to do their research. I wanted to make sure the right people found me and trusted me with their project.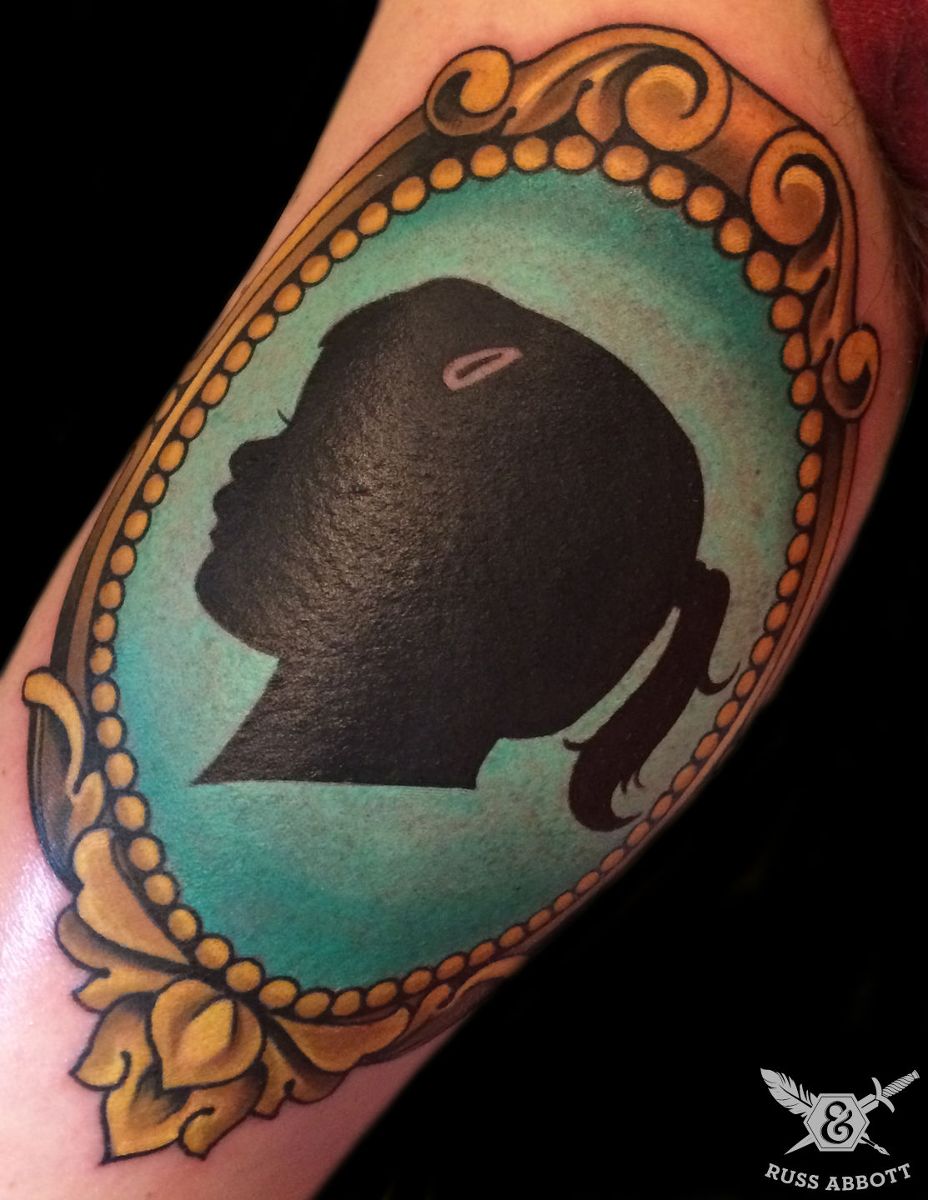 Q: Your use of color is very distinct. There is an unusual balance of bright elements and more muted ones, along with other things that make your color schemes easy to recognize. What are some of the underpinnings of your approach to color?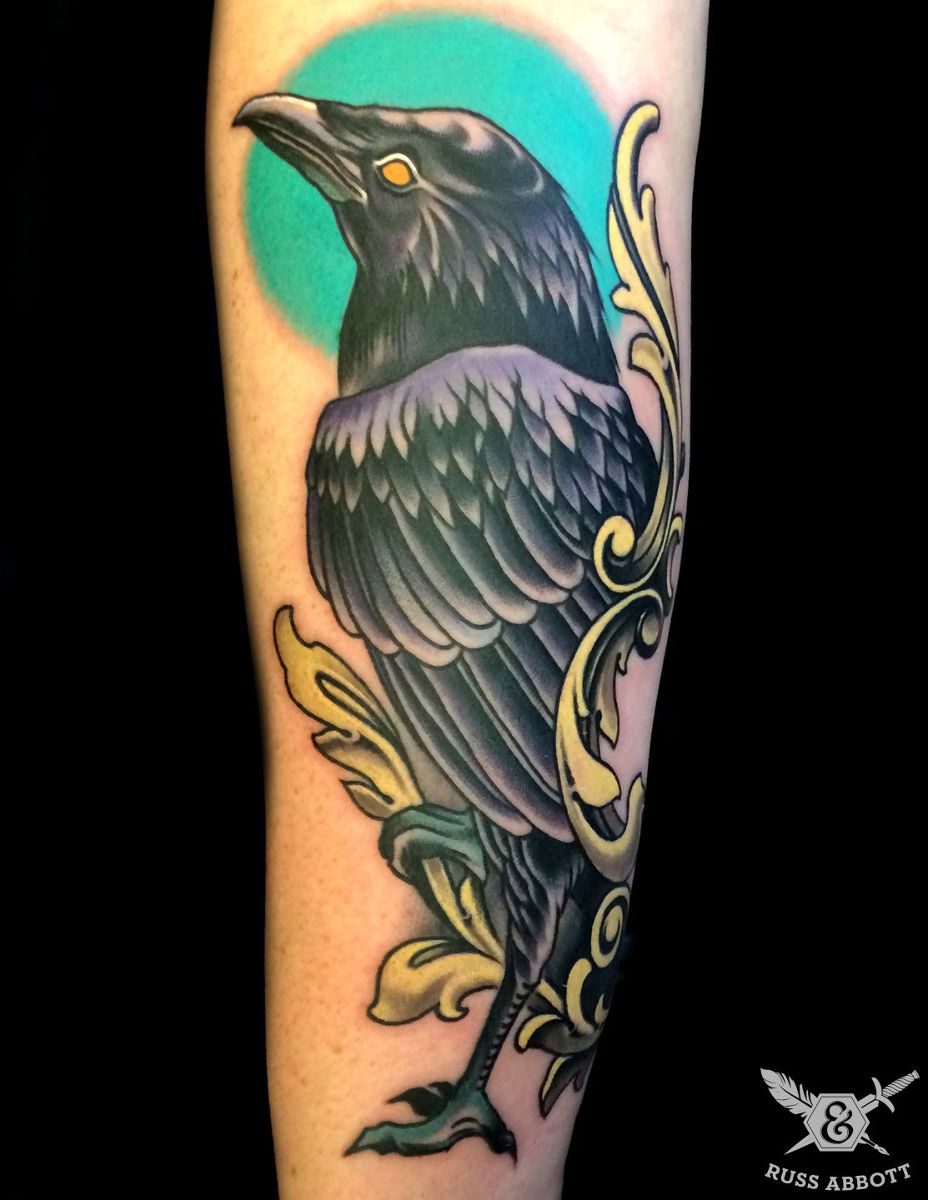 A: Every time I choose a color for a tattoo, I consider at least 4 factors in my decision. In order of importance, they are value (dark vs. light), hue (color family), saturation (bright vs. dull), and the client's skin tone. I created a color wheel for tattooist's that I named the "Abbott Color Wheel". My color wheel organizes the entire line of tattoo inks from Eternal Ink and let's tattooers see all of the options in one place. Color temperature (warm vs. cool) also plays a big part in my color selection process. When I design a tattoo, I always try to do a value study to organize my dark and light values. I decide on a few bright colors that I want to use and then I try to get a fair amount of more desaturated or muted colors in to the mix.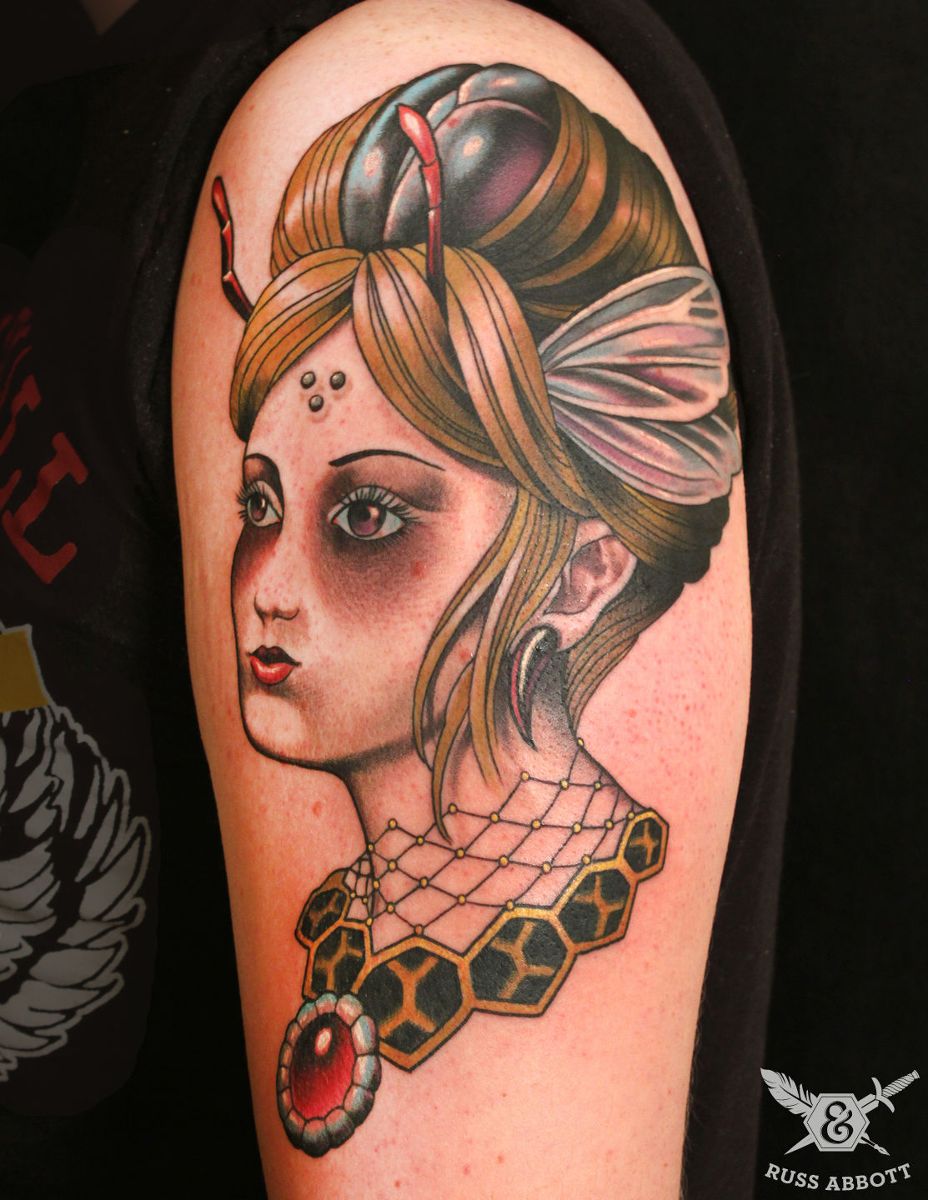 Q: When you had your Kickstarter campaign for your Ornamental Archive book, the response was overwhelming, allowing you to go much further with the project than you had initially planned. What is it about this ornamental style that has such universal appeal? And do you have any guidelines for artists wanting to incorporate it with other elements in their tattoo designs?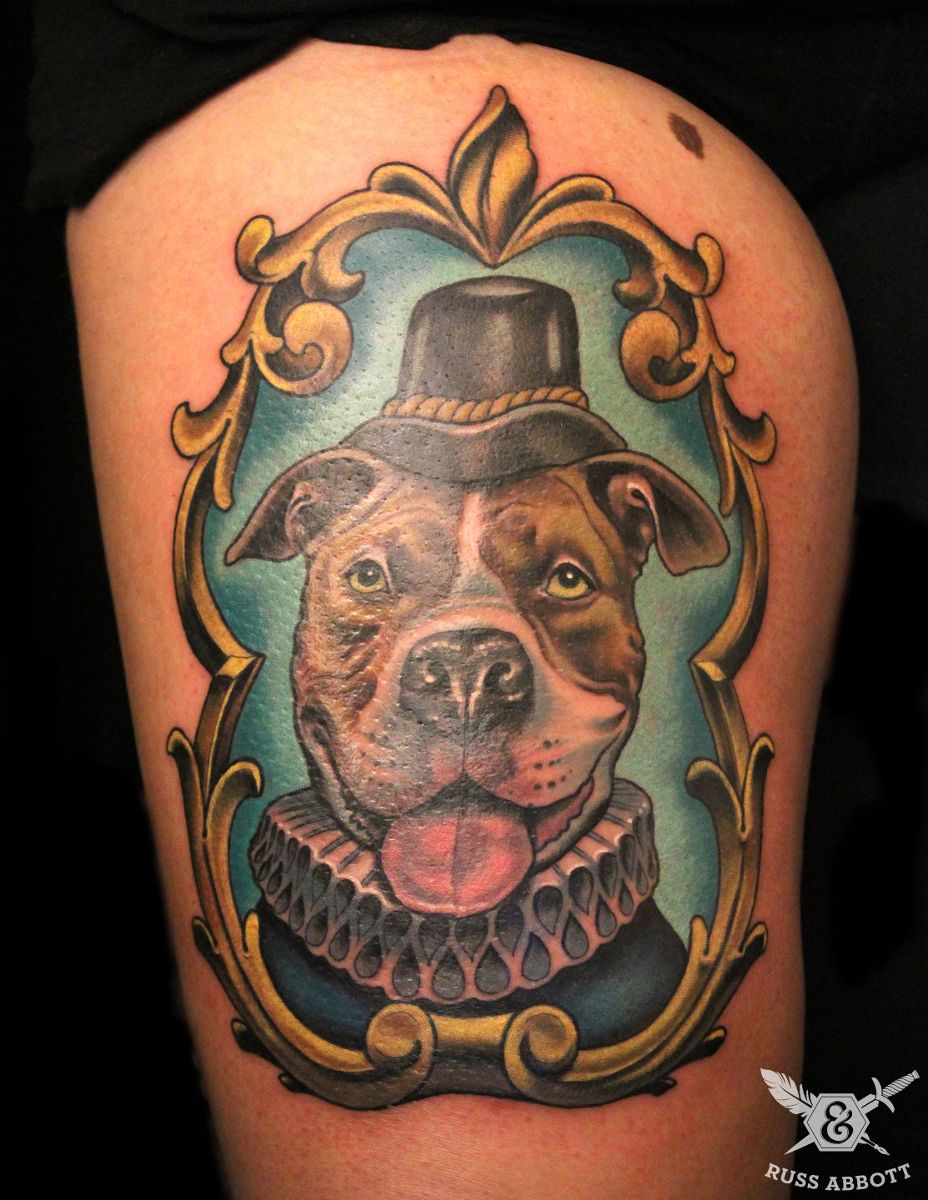 A: Funding the book project through Kickstarter was a great experience! I think the time was right for a quality tattoo-based reference book for ornamental scrollwork and frames. It's such a classic design element that works well on the body. Ornamental scrollwork works really well as a stand-alone design, as counterpoint to a large range of design motifs, or as a gap-filler between tattoos. For artists looking to expand their repertoire into ornamental styles, I would suggest that they really study the flow and movement of the overall design and try to avoid jarring twists or awkward bends. It's nice to keep the eye flowing through the design. Of course, my book was created to offer a broad selection of designs that can be adapted and incorporated.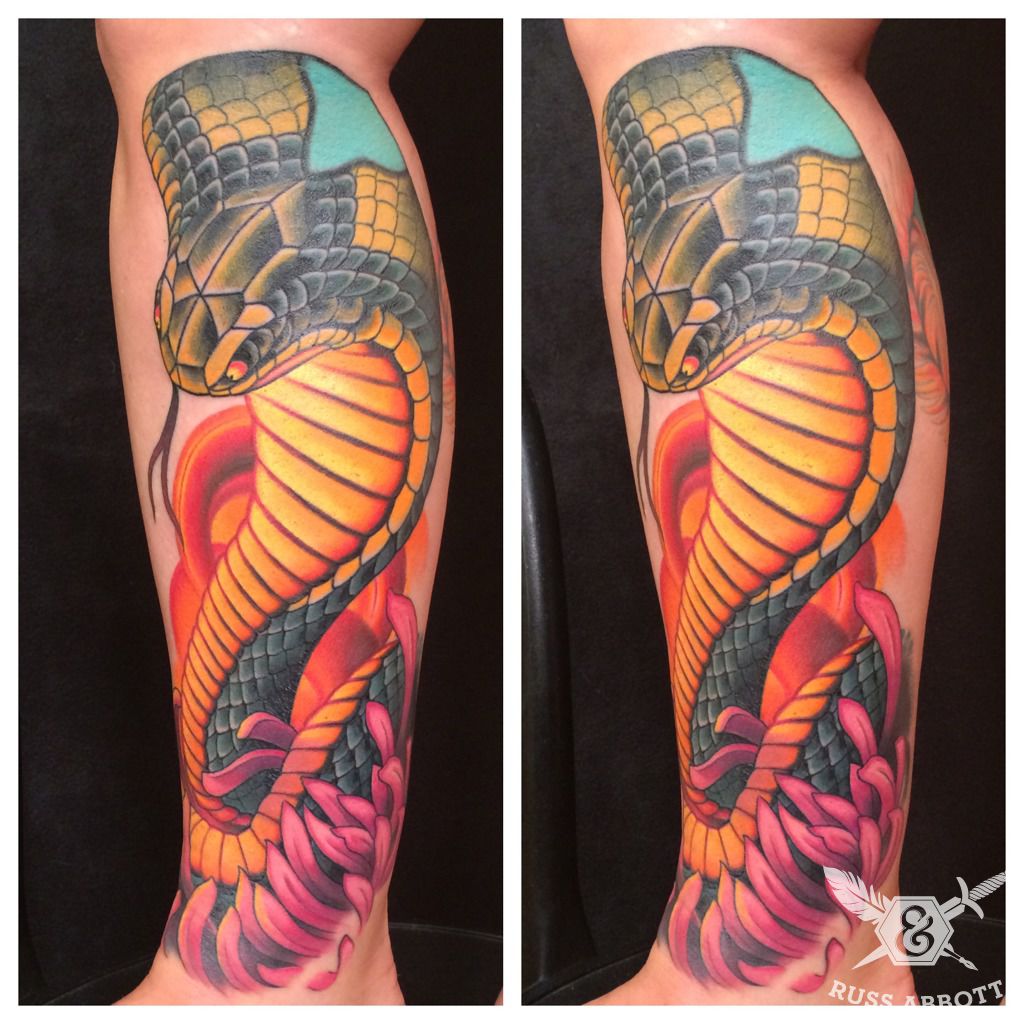 Q: Your Tattooist's Palette seminar had a really strong response, and we are excited to have the on-demand replays available in our catalog. What can artists expect to learn in this class? Do you have any other educational projects in the works?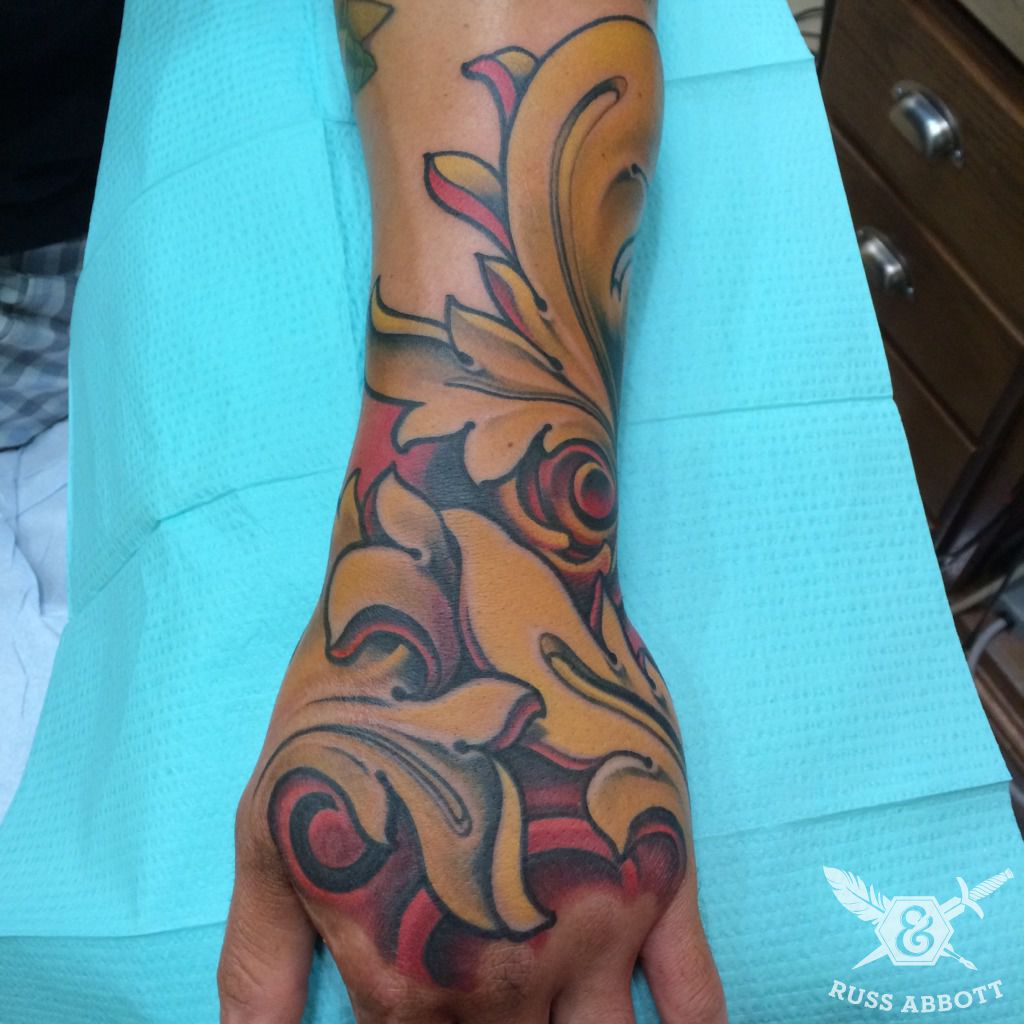 A: My goal with the Tattooist's Palette seminar is to break color theory down into a simple process that every artist can use immediately. I start by going through all of the basic concepts, defining all of the vocabulary words. I introduce the basic color wheel, the value scale, and 10 textbook color schemes. After we have all of the foundational concepts under our belt, I start relating it all back to tattooing by showing examples of my work and detailing the process that I use. I get wonderful feedback from tattooers of all experience levels. Sometimes, even the more experienced artists are familiar with some of the concepts but have never really applied them in the same ways I do. It always helps to get a different perspective from a fellow tattooer.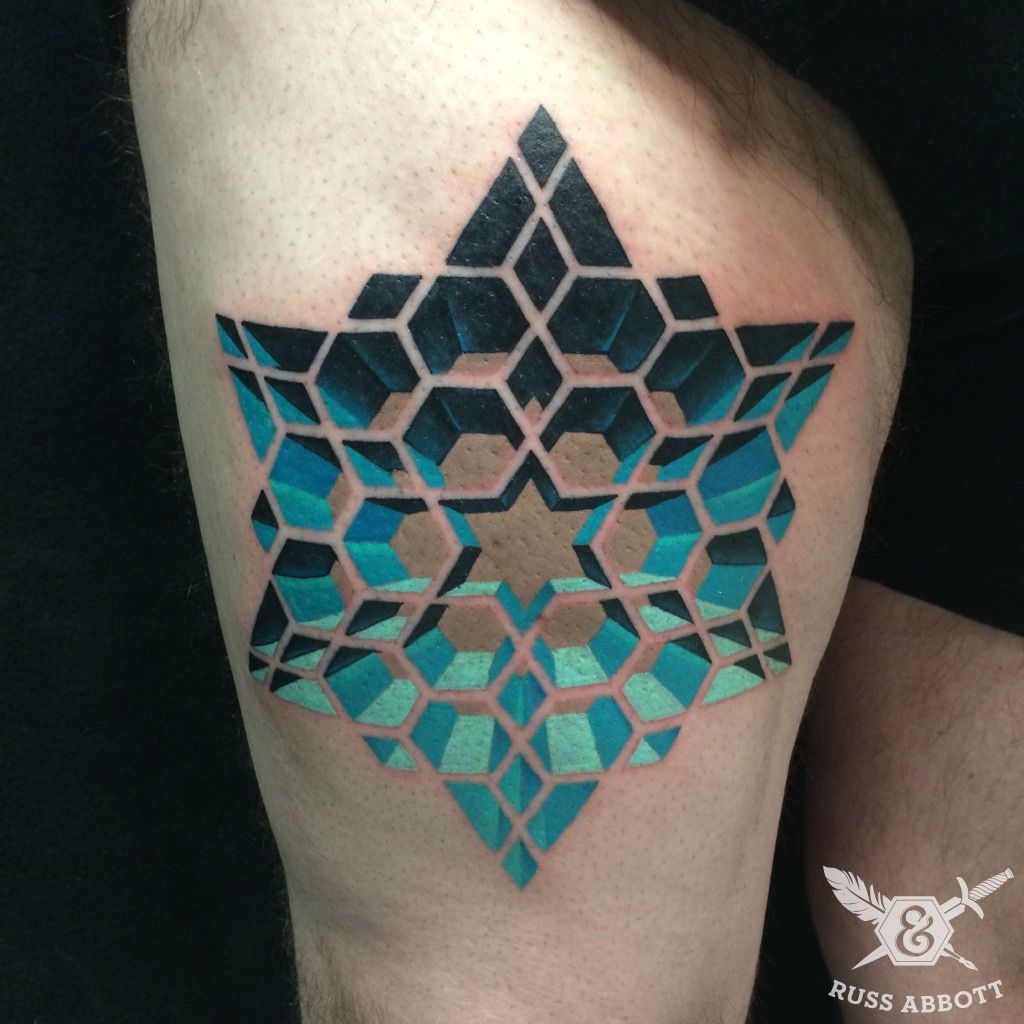 Q: Despite the broad appeal of your ornamental style, you've continued introducing new elements into your language, such as this crazy dimensional graphic stuff you've been posting lately. What advice do you have for artists wanting to keep their work fresh? Where can you find fresh inspiration without copying other artists?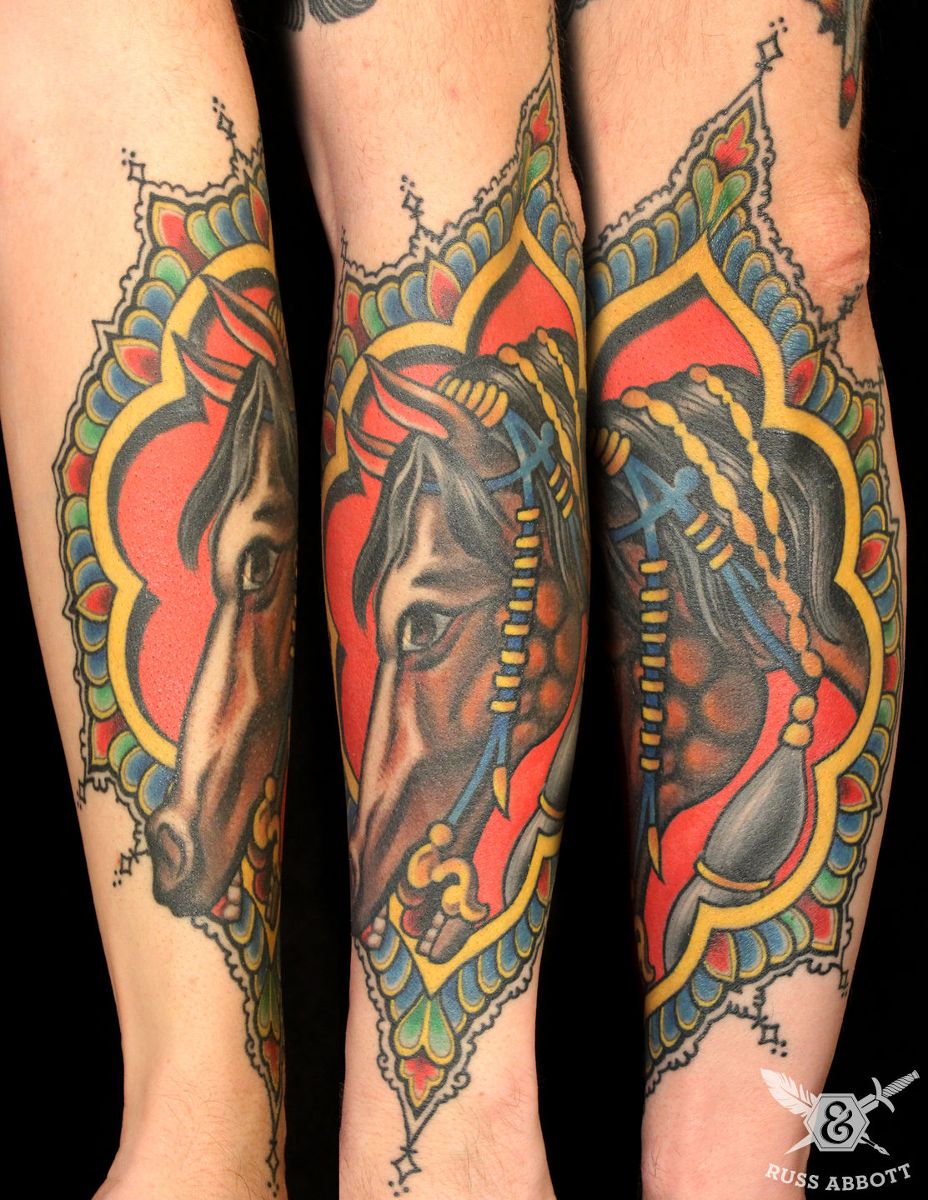 A: I'm always trying to evolve my style. I find that I get bored with creating the same images over and over so I make an active effort to expand my offerings and in some cases, place limits on what I will and won't do. I've been incorporating digital design in my process more and more. The dimensional graphic designs you mentioned are the result of my exploration of 2D and 3D design programs. I started using a Wacom Cintiq a while back which allows me to draw directly on my computer monitor. These days, almost every design I tattoo is created on my computer.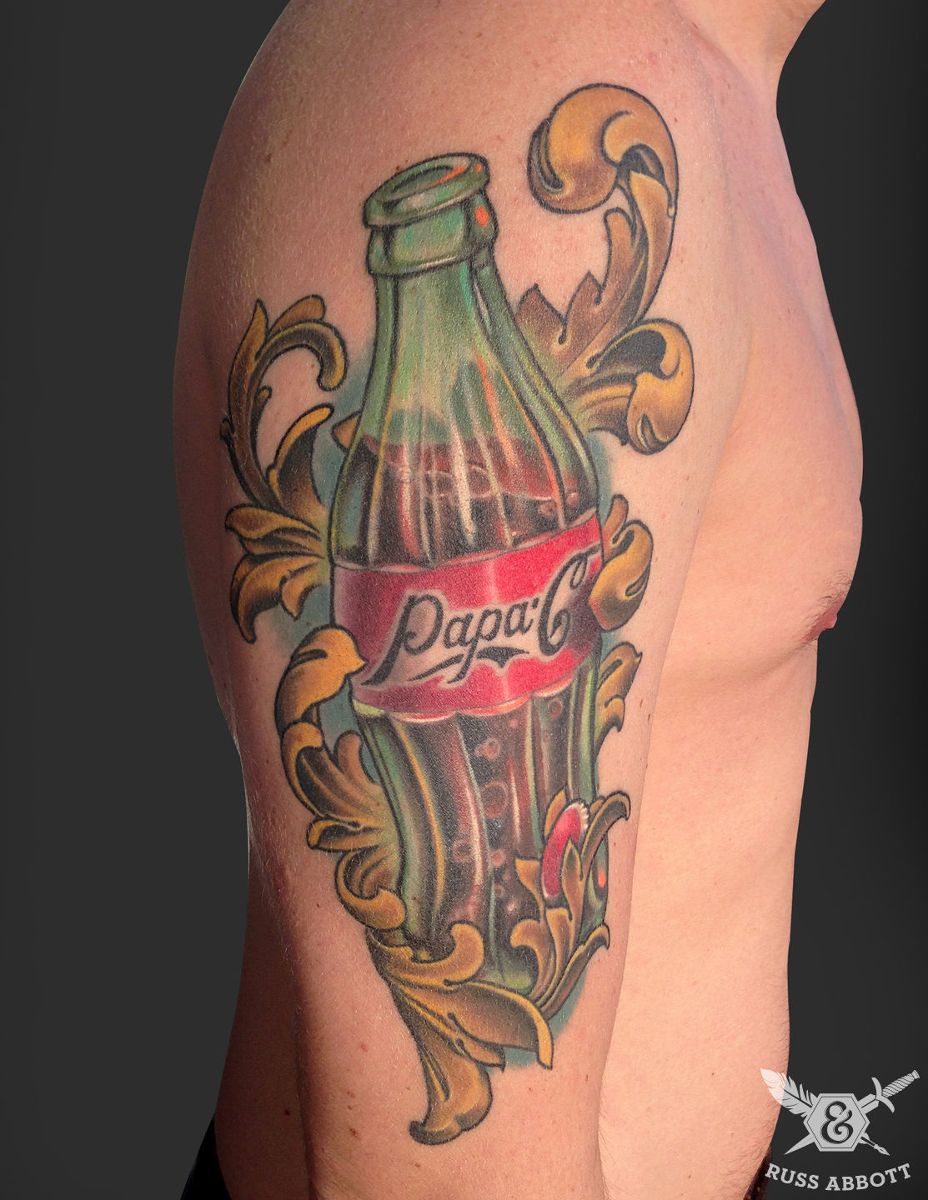 Q: You've just opened a new shop, which from the photos I've seen looks pretty impressive. Who works there with you, and what are some of the other things that make Ink & Dagger a great shop?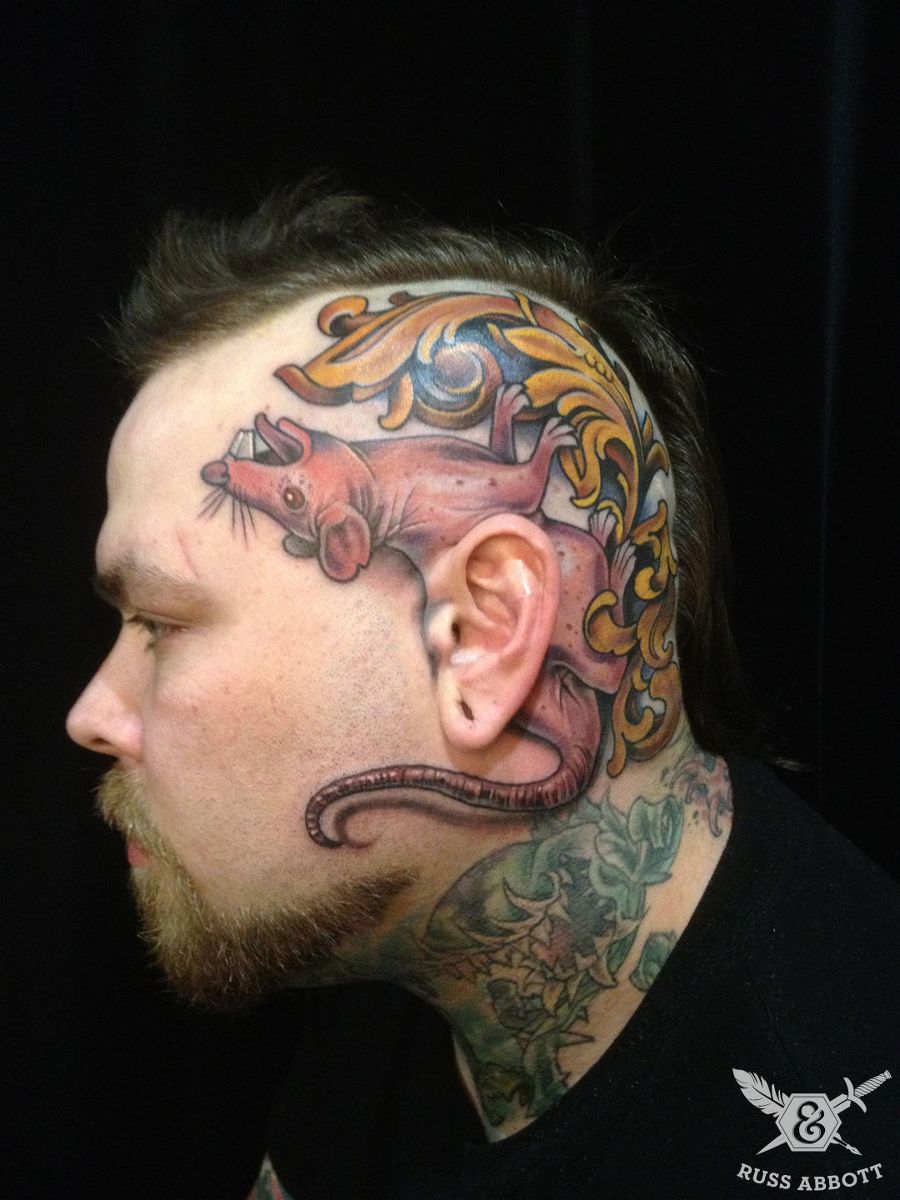 A: My shop, Ink & Dagger, was open in Decatur, Georgia for 7 years. During that time, I learned so much about how to organize, promote, and manage the business. When it came time to expand the studio, I also wanted a more accessible location that was closer to my home. I found a great space in Roswell, Georgia which is about 25 minutes north of downtown Atlanta. The new shop is everything I dreamed of. We have way more space for artists and clients to spread out. Our location is right on a busy highway with tons of food and shopping nearby. Currently the crew includes Savannah Colleen, Clinton Lee, Eddie Stacey, Brandon David, and Erick Holguin. We also host a constant rotation of guest artists from around the world.