Biomech Collective Instagram Photo Reference Contest


New Challenge at @biomech_collective:
Giger Biomech!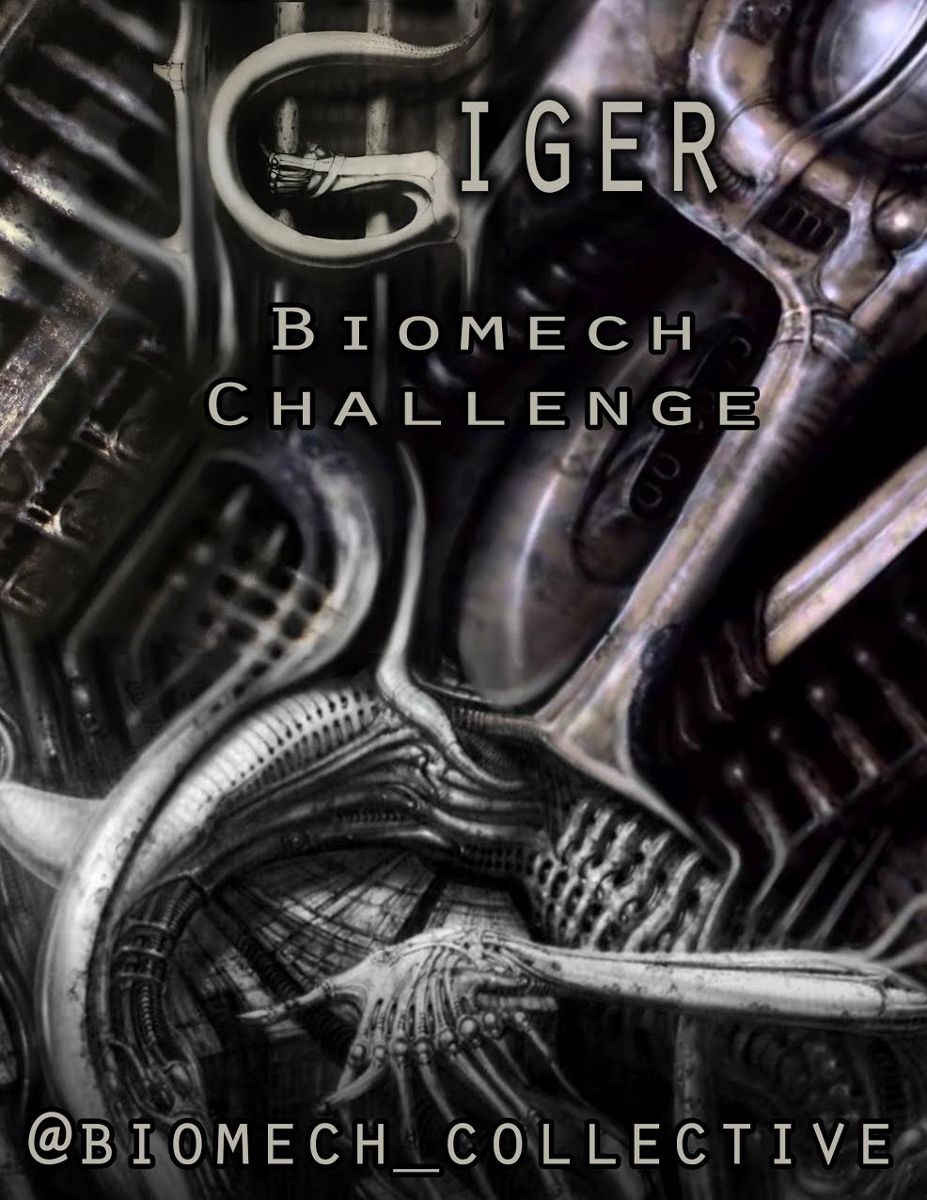 We've been hosting a series of contest challenges at @biomech_collective, with the aim of getting more artists involved in the upcoming Biomech Encyclopedia book project, and to expand the body of work that will be featured in it. So far the contests have consisted of: Architectural Mech, Steampunk Mech, and Geometric Biomech. This next one should be exciting to most biotech fans- work inspired by the original biomechanical master, H.R. Giger.
This new contest kicks off on Friday, October 14 and will conclude on Saturday, October 29. The basic criteria are:
1) Work must be original, NOT copied or adapted directly from Giger's work using Photoshop etc.;
2) Can be solo or collaborative. We encourage collaborations whenever possible;
3) Is intended to be viewed as inspiration for tattoo designs, so it should be adapted for the flow of the body. Designs work intended for specific body parts (sleeves, back pieces, etc) are preferred;
4) Can include additional influences besides Giger, although work will be included in the Gigermech chapter based on suitability as well as quality;
5) Designs should not be for existing tattoos or tattoos that you plan on doing, as they will be included in a book. Although we discourage readers from directly copying the designs on skin, it is still preferable to use only designs that were drawn specifically for the book project;
6) Pieces will be judged on: Use of Giger influences, Tattooability, Overall composition, Overall execution, with extra points for clever or original use of H.R. Giger's inspiration.
As with previous contests, winners will not be picked on a first, second and third basis; instead, outstanding pieces will be featured prominently in the upcoming Biomech Encyclopedia book, with full credit given.
Be sure to tag your entries #categorycrush so we can find them. We look forward to seeing your efforts!